One of our greatest visual concerns in BrambleLash thus far has been ensuring that we use a diverse array of colors. Enter our new seasonal levels; Autumn falls with warm dusky orange hues and pools of tranquil water, while Winter is heralded by starker snow covered planes and brilliant auroras.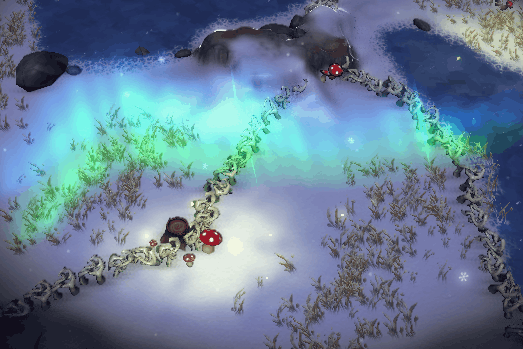 Aurora effect in winter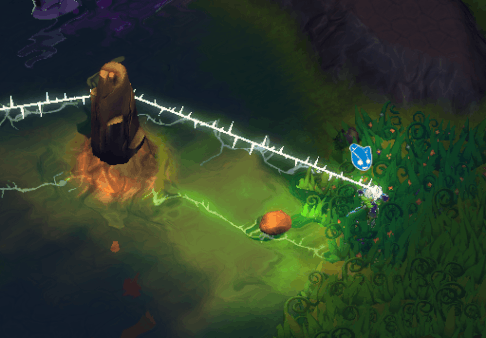 New reflective & refractive water in autumn
With our new seasons comes a new approach to structuring the game's co-operative Adventure mode. Players will be introduced first to spring and learn to master their abilities and team-working skills. Once this season has been completed they will unlock Autumn and finally Winter, which will pose an increasing level of challenge. More difficult enemies will attack in greater numbers and the levels themselves will feature obstacles that demanding a greater level of coordination.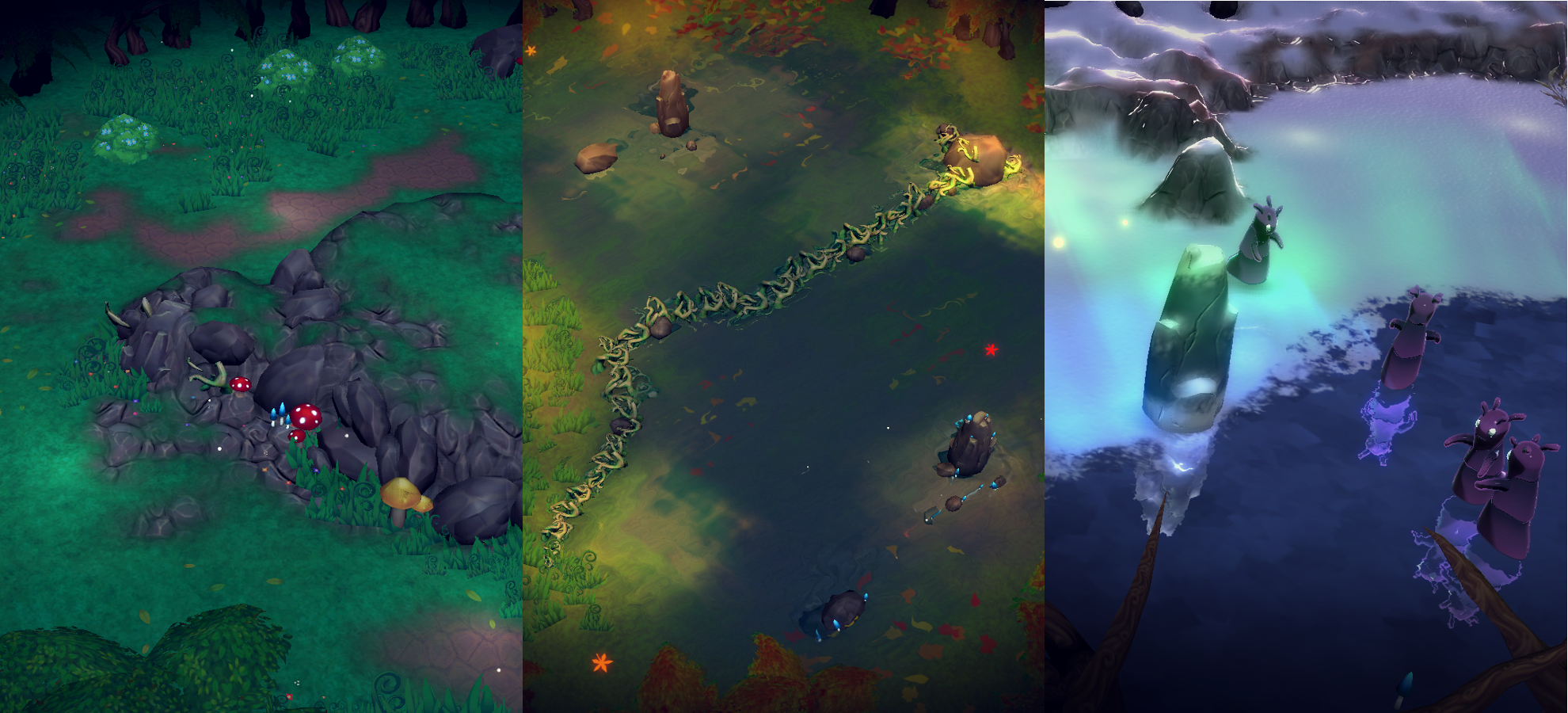 Comparison of the three seasons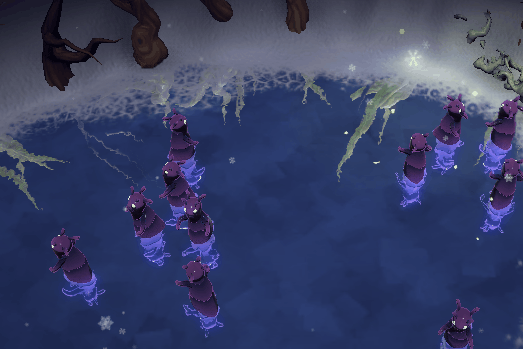 Slimeys reflecting on the winter ice
Each one of these seasonal zones will consist of a number of levels with different objectives, including a unique mid season challenge level and an end of season boss fight. The boss fights in particular are something that we're really enjoying working on and can't wait to show off soon. All of this is now also playable solo with a special magical totem as a partner, or with up to 3 other friends.
The biggest challenge in creating these new seasons was ensuring that each area looked distinct, while retaining the enchanted, twilight forest aesthetic that BrambleLash is inspired by. A lot of time was spent scouring through reference images to get the right style. One of the most notable additions with the new seasons is the increase in special effects, including animated water and sunshafts as well as a number of extra foreground effects like falling leaves, snow and auroras. All of these help to make each level feel more vibrant, but we had to really restrain ourselves so they didn't distract players or obscure the action.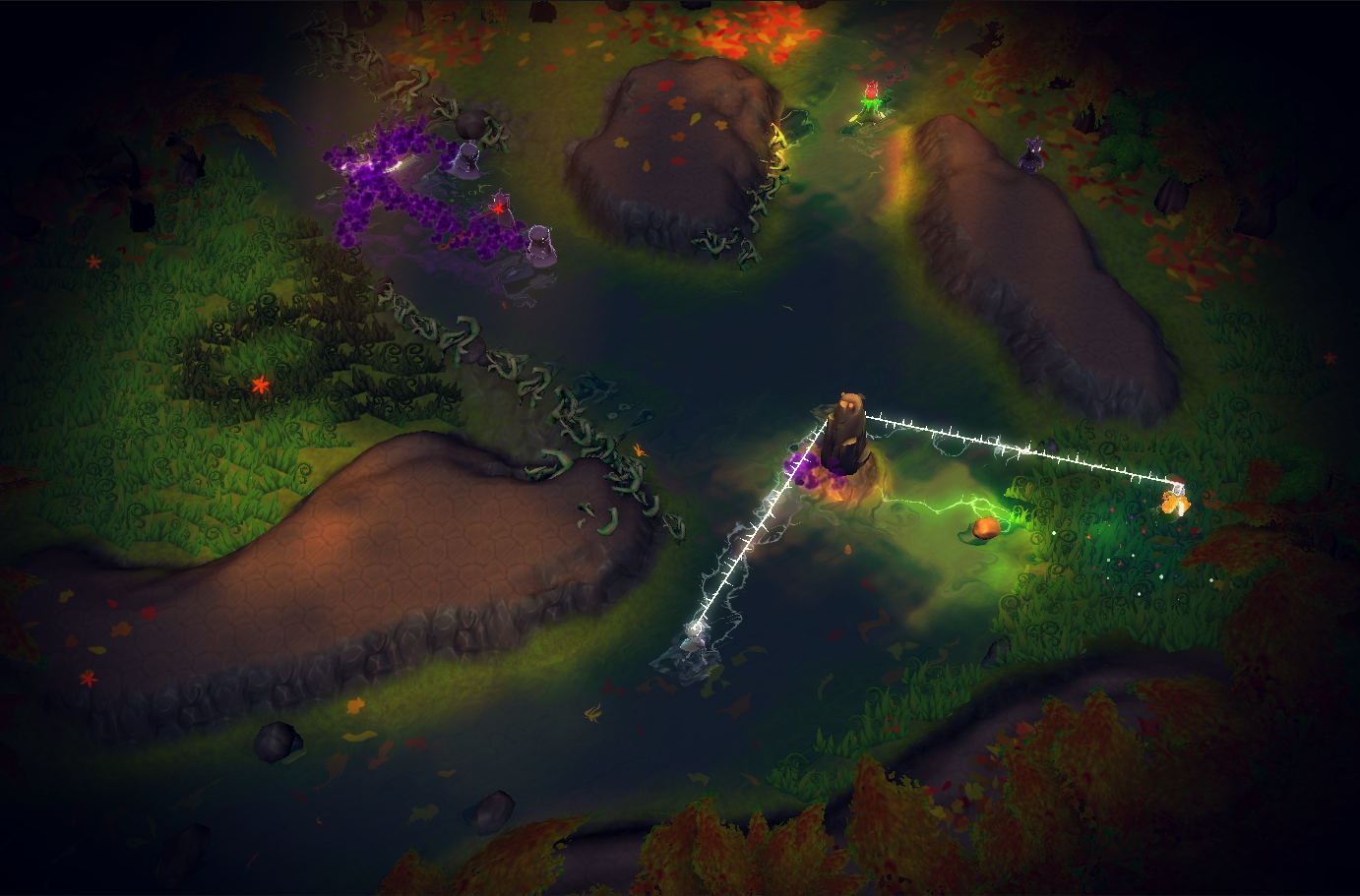 Full scale view of an autumn level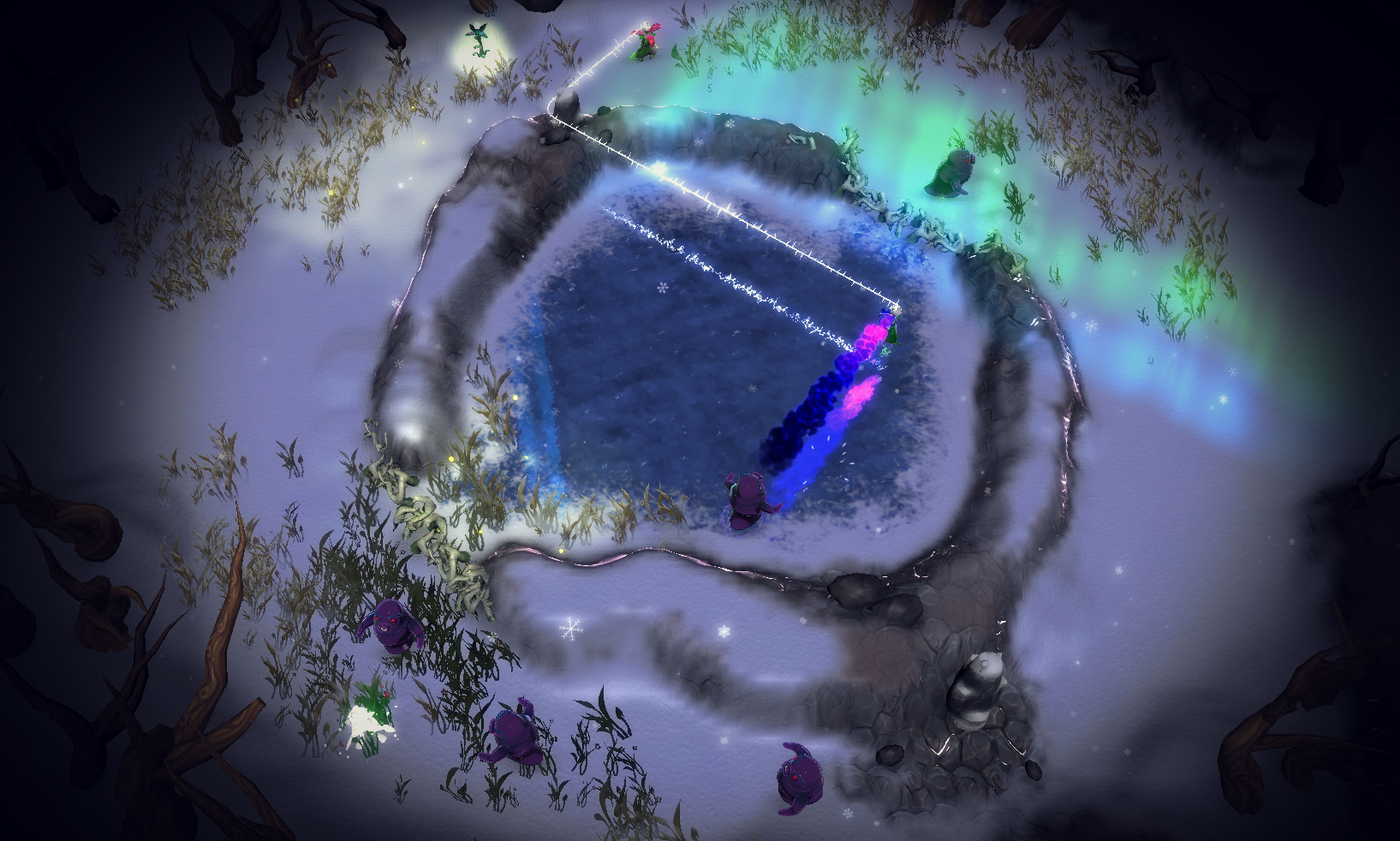 Full scale view of a difficult winter level
We're really close to getting all of these seasonal areas complete, and are on the home stretch to finishing the entire game. The major tasks that we have left include putting the final touches on our new characters, adding better end of game feedback in Versus and Adventure, and overhauling the balance and impact of power-ups. Look forward to getting your hands on these in the next few months!
- Love, ByteSprite