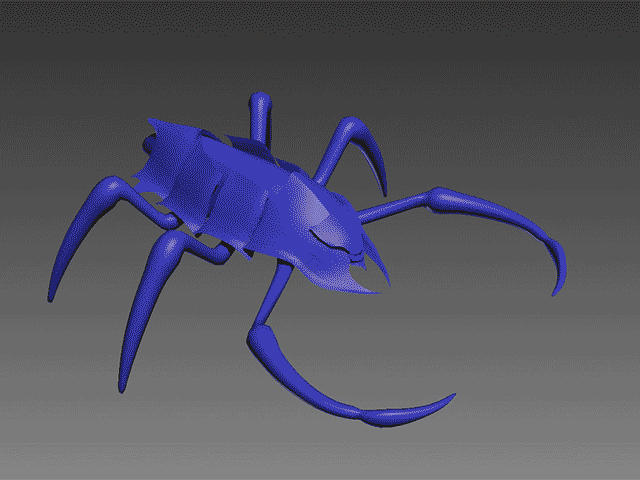 When we started thinking about the bugs in 'Insection' we knew we wanted a bug that would make up the vast majority of the bug army.The bug would be the main fodder for our team of space adventurers and it had to be identifiable as the 'bug from Insection'.So we got to work with some early concepts. We referenced movies like 'Alien'and 'Starship Troopers', comics and books as well as other games and real life of course - mainly focusing on the Beetle and Arachnid insect classes.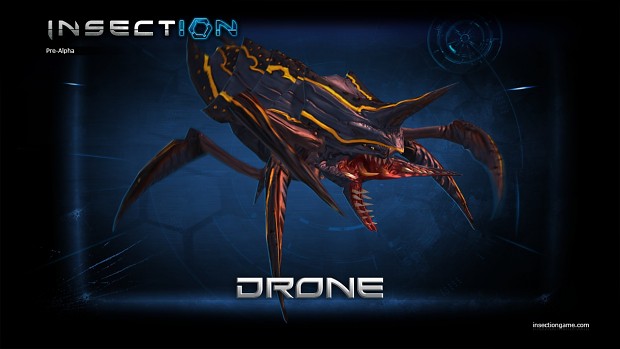 As the main bug was turned into a 3d model we decided that we wanted more out of what was now known as the 'Drone'.A more agressive design with cues from Beetle anatomy and what we simply considered cool evolved
over a few hours and was finally turned into an ingame model.In the process the 'Drone' became heavier, bulkier and lost a few limbs, gained a horn and a few jaws.Then, while creating the final model the silhouette became cleaner and more streamlined.
We ended up with the little critter here.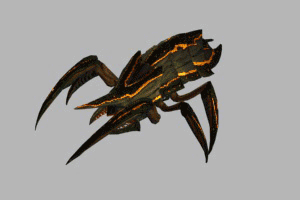 On the next post I will focus on animating the Drone:
by Kostas Yiatilis (koyima)