World Atlas
So, after three evenings of rendering, and some automated stitching of thousands of tiny tiles together, the world atlas is FINALLY ready! Keep in mind there are some graphical glitches, but you can still get a sense of the overall world.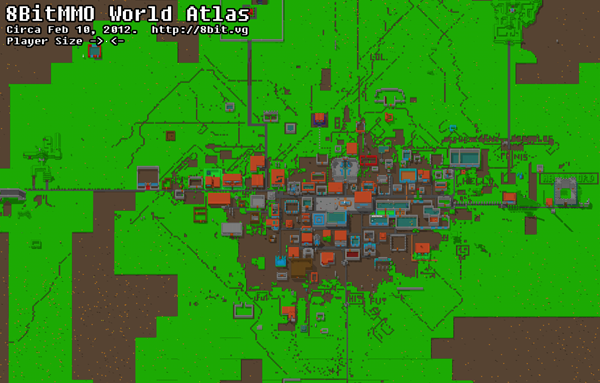 Click the image for a much larger version
I had no idea there was so much built up already! Look at the scale of the player vs the scale of the world. HUGE.

Refer-a-Friend and get gold
I created a Refer-A-Friend system - refer a friend to the game and you each get 50 extra gold (for up to 250g total). Menu->Refer to do it!
Multi-Server Support
More future-proofing: the game now supports multiple servers (but for now still just using the one. Afterall, each can support 250+ plrs

)
/who Command
Use the new /who command to see who else is online.
Ready to play? Click here to play 8BitMMO.