I've worked the majority of the time on the weapon movement. Somehow i've killed the weapon movement system, so the weapons are going somewhere else while you move. I'll rework this system, because it was coded really dirty and was reacting like an old horse.
I still want to know what you guys think about a uncontrolled free release.
I had in mind, that such a simulator could be abused by a students / media combination. "He learned to use weapons with this game and used this experience to execute a shootout at his school"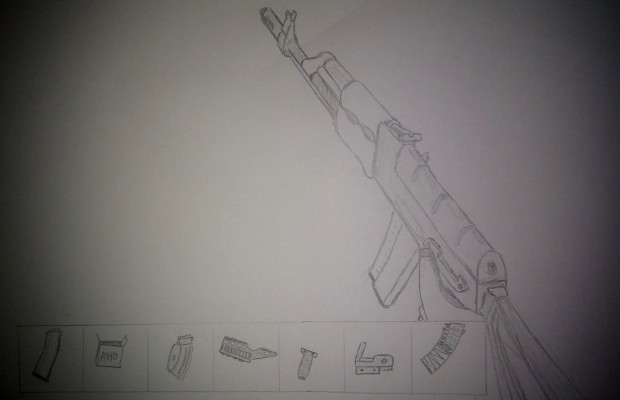 Add:
Shootingranges

Outdoor
IPCS
MOUT
Tutorial

●

Moveable Targets
Weaponsystems

Single-shots
Revolver
Openbold

Weapon costumisation

Optics
Magazinetypes
Ammotypes (most unique to shotguns)
Accessors

Weapons
Multiplayerconection

●

Inventory
Weaponhandling

Animation
States
behavior

Playercharacter
Splashscreen

Improve:
●

Weaponmovement

●

Weapon pickup system
Weapon pickup anims
Weapon drop anims

●

Overall menu

●

Credits
Options / Configuration

●

The shootingrange
Game start
Overall code (I was really lazy)
DB Logos
Icons and Images

And like every time, i'm thankful for every kind of help