Semisus is slowly (but surely) coming to life!
Meet our yet unnamed creature, which goes by 🦩 flamingo during development so far.
This is one of the creatures you might get to see during Alpha.
It was fabulously designed by our Art Team, and I got to talk with Mateus Lins (Concept Artist) and Jean Diego (3D Artist), who were some of the people involved in creating what you see here.
It's important to notice that this scenery was created especially for this post to enrich it. We are focusing on the "flamingo" only (which is also being worked on still) for today, alright? 🙂
This bird started coming to life during a round of concept creation of our artists. For this one, they were focusing on birds, using real-life birds as a reference, and one of their creations was this beauty right here. The challenge in this stage is to add the fun element to the design that enhances the fantasy we are creating. We imagined a little cavity in the hull on its head that would store water from rains in its concept. Smaller birds would gather atop it to drink the water, bringing this symbiote dynamic to the environment. Perhaps their contribution to the ~flamingo could be to fly away as a warning of a predator approaching? This is not yet confirmed, but let us know what you think of this idea!
The hull could also be an evolutionary adaptation developed to protect the bird's head once lowered to drink water. The cartilage could be used to craft clothing and armor, and so on. This is a challenging aspect of creating concepts that go beyond just what you see here.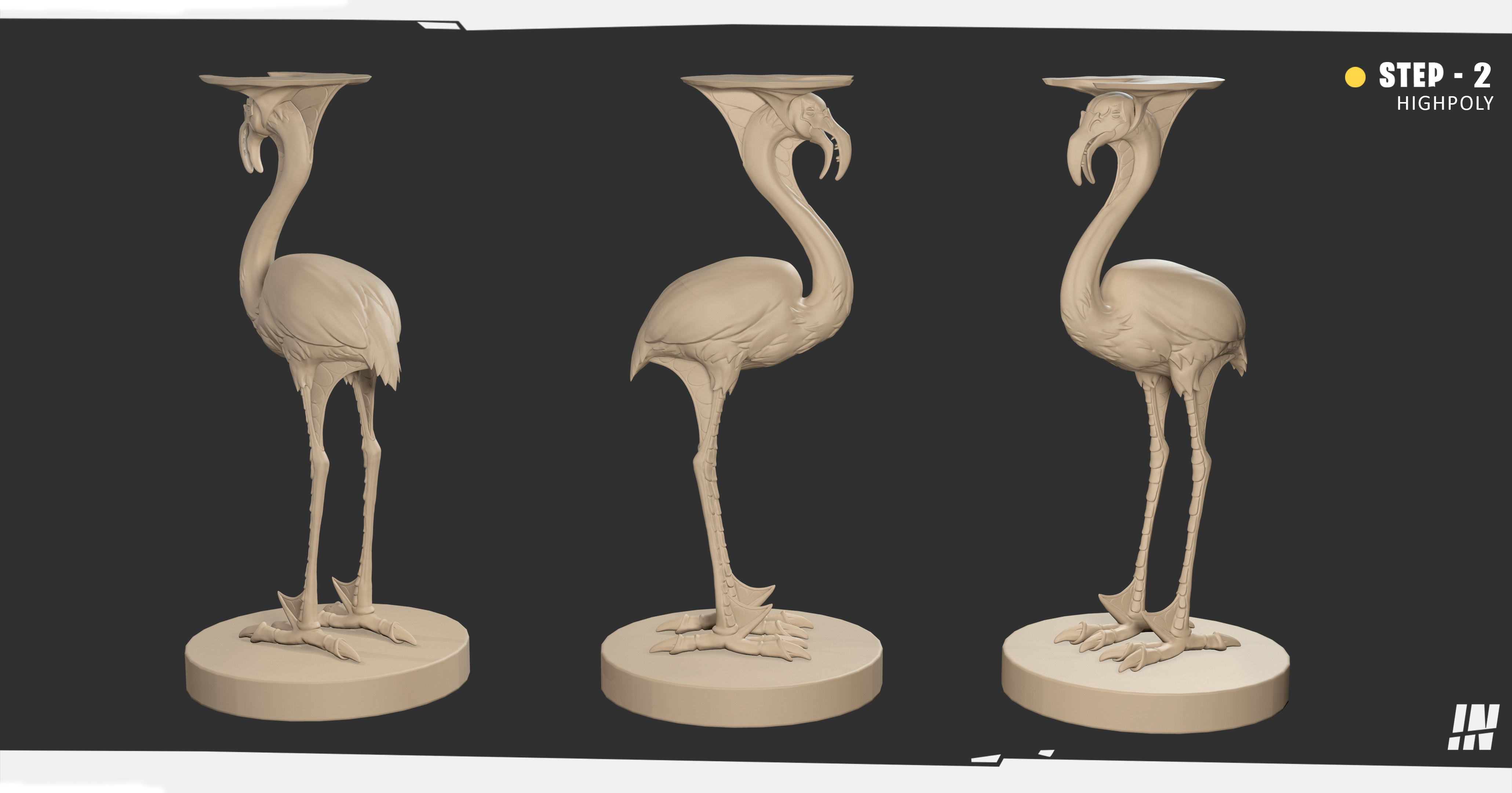 For the creation of the 3D model, not only the concept is used. Jean referred to real-life flamingos to study and learn how they move, their color variation, the flow of the feathers, scale, structure, and behavior so he can bring all this back and apply it to our 🦩 unique flamingo 🦩.
Before reaching this stage, the muscular system is sculped to better understand its functioning and movement. Only then the external parts are added. Isn't that incredible? All of this helps bring a realistic feeling of a living creature.
It doesn't (yet, at least) open its wings, but a study actually went into that as well, in case we ever want our birdy bird to do that, hehe.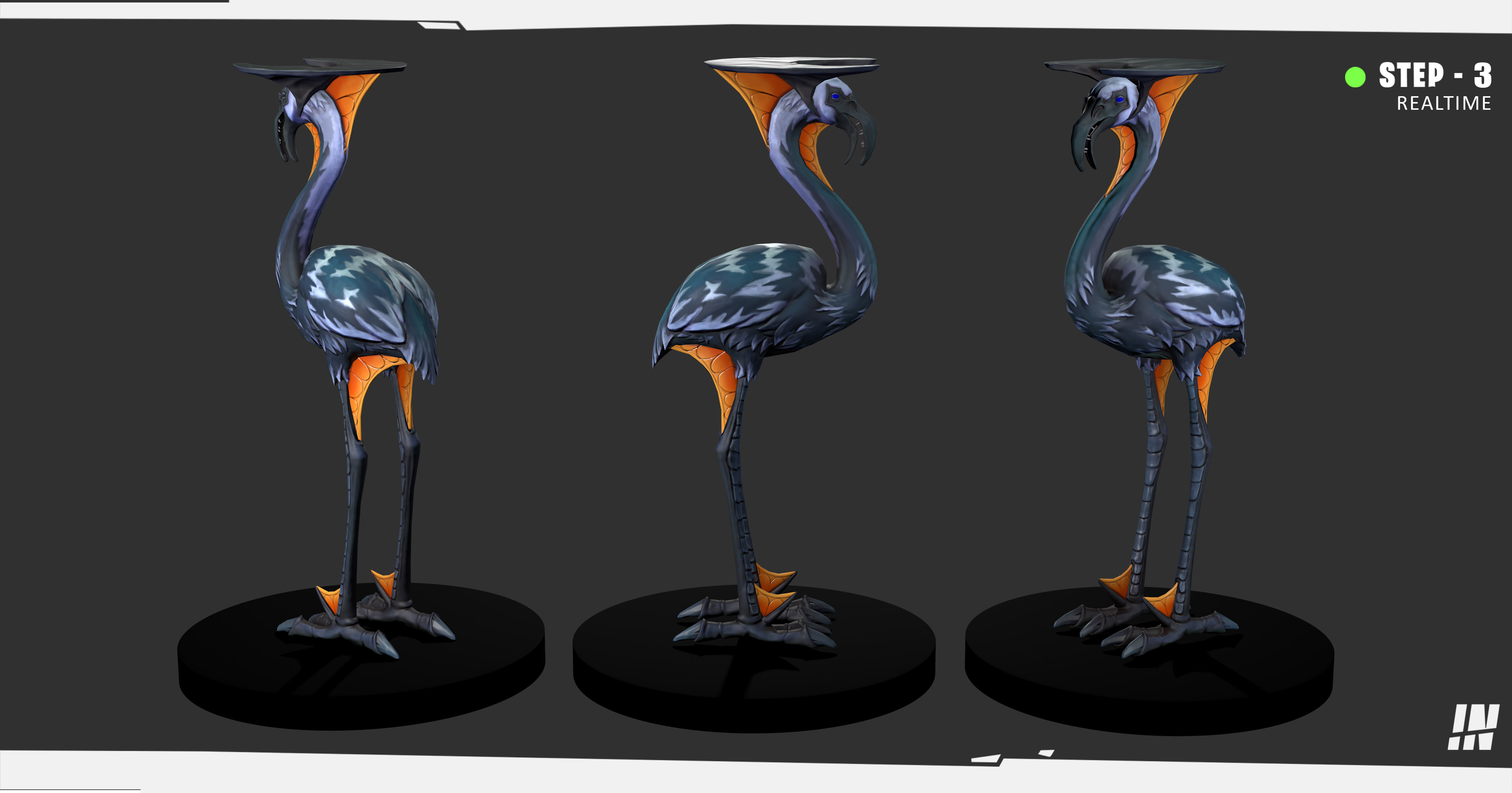 Because this one came together rather quickly, not requiring too many modifications, Jean created different color patterns for this creature. You might be able to take a look at them in the future! But this also requires research to understand how birds are colored: where are the colors most intense? How do they differentiate from one bird to the other? And so on. This was the last step of the creation, the polishing of the colors, the feathers, and each variation's color intensity. It was also the most difficult one, and the most fun, according to our 3D Artist!
So, how did you like it? How would you name it? We are eager to know your opinion!