Welcome!
Right now we're celebrating Gloria Victis' first anniversary and we want to share our accomplishments during the past year with you. We've grouped the information in few parts to show the whole character of our work, including multitude of issues, our ups and downs and to give the most interesting news about our team.
We will publish it in parts because it is a very long article. Here's the first: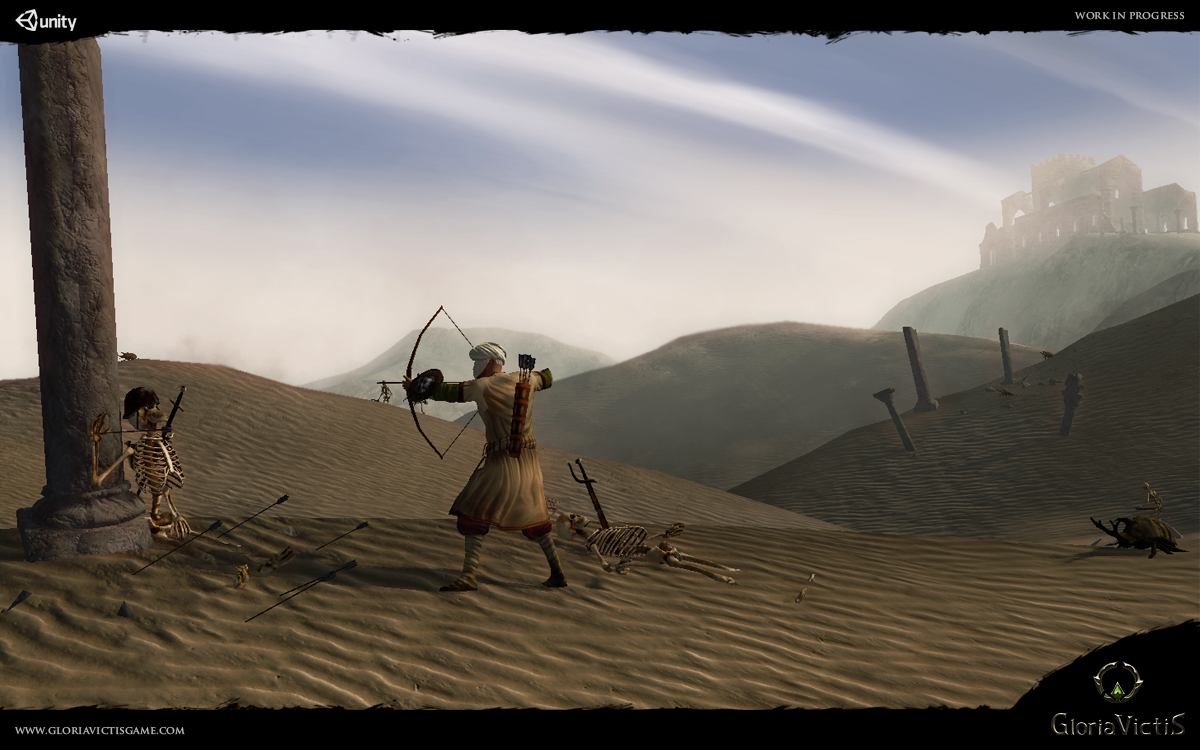 Ups and thanks.
Well, in the past year we have succeeded at creating a huge team of unusual and qualified professionals from Poland and foreign countries. They are people with a longstanding experience in the video games branch as well as the IT branch itself. It was a really arduous process, however along with project's getting famous certain people have appeared, who got really seriously involved in working on the project.
In the past year we have also competed in the world's indie game contest of IndieDB. It's you, beloved community, whose interest made us reach 5th place amongst the upcoming games and 1st place amongst upcoming MMOs. It was a great success for the whole project, since the contest had over 6000 titles, but we've managed to find ourselves on the podium alongside with such famous titles as Path of Exile, Amnesia: A Machine For Pigs.
Thank you a hundred times!
We've also managed to receive hosting from CuddiHosting and Hitme, which provide whole team's work continuity and protect our forum and websites from unwanted third-person actions. We're bowing low for the owners and staff of aforementioned hosting companies for their kind heart.
Thank you!
At the end of the past year we've took part in a Kickstarter contest, which can as well be considered an up or a down. However, we'll begin from the good part, which is inseparably related to our participation in the contest. During the crowdfunding campaign we've managed to successfully establish cooperational relations with the makers of the Gothic series, who supported our actions with their experience and provided us software that lets us design a complex and living world, as well as effectively manage game items.
Many thanks for Articy:draft by Nevigo!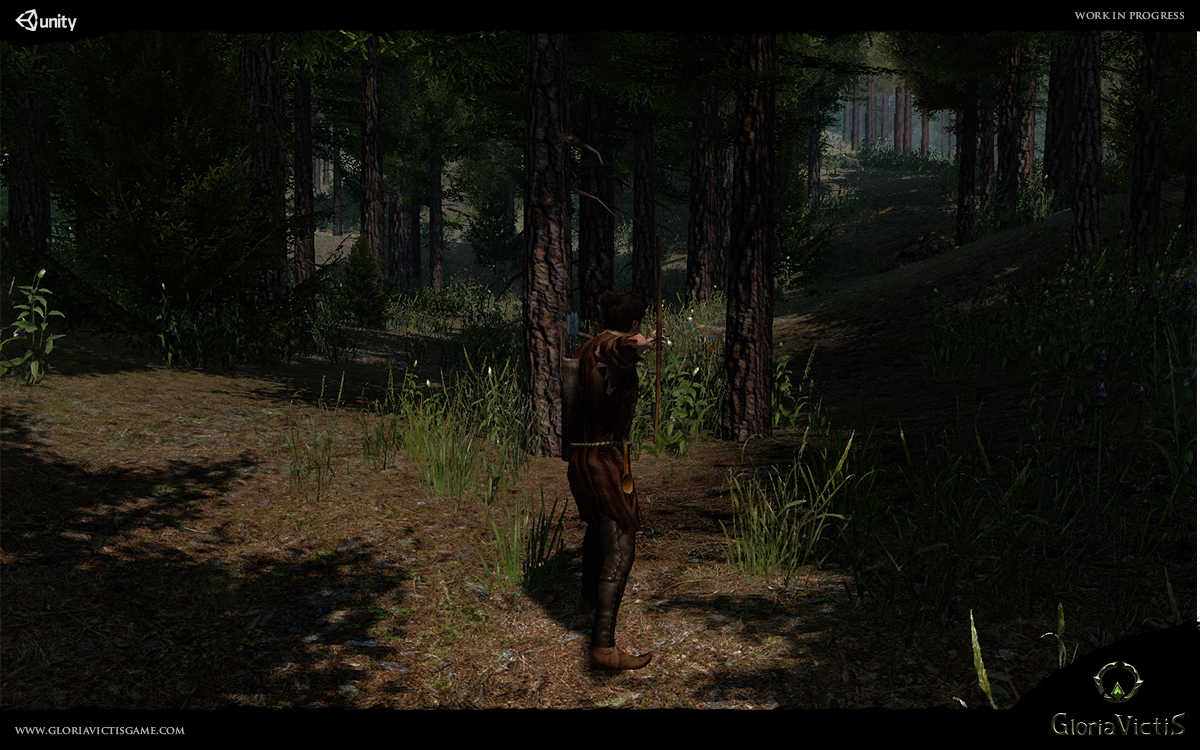 Also, thanks to the Kickstarter campaign we've established cooperation with Plymouth University along with Dan Livingstone, which both took our project under their wings. We appreciate your work and support at promoting our project beyond our country's borders.
We warmly thank you!
The Kickstarter campaign also brought us attention of foreign companies and people from video games branches. We've welcomed experienced managers and sure-footed people such as Brittany Watson, to whom we send big thanks for showing up at the least expected moment and providing a helping hand in the hardest, the most important time. Although she lives far away from here, she's a really integral and outstandingly important part of our team.
Thank you, Brittany!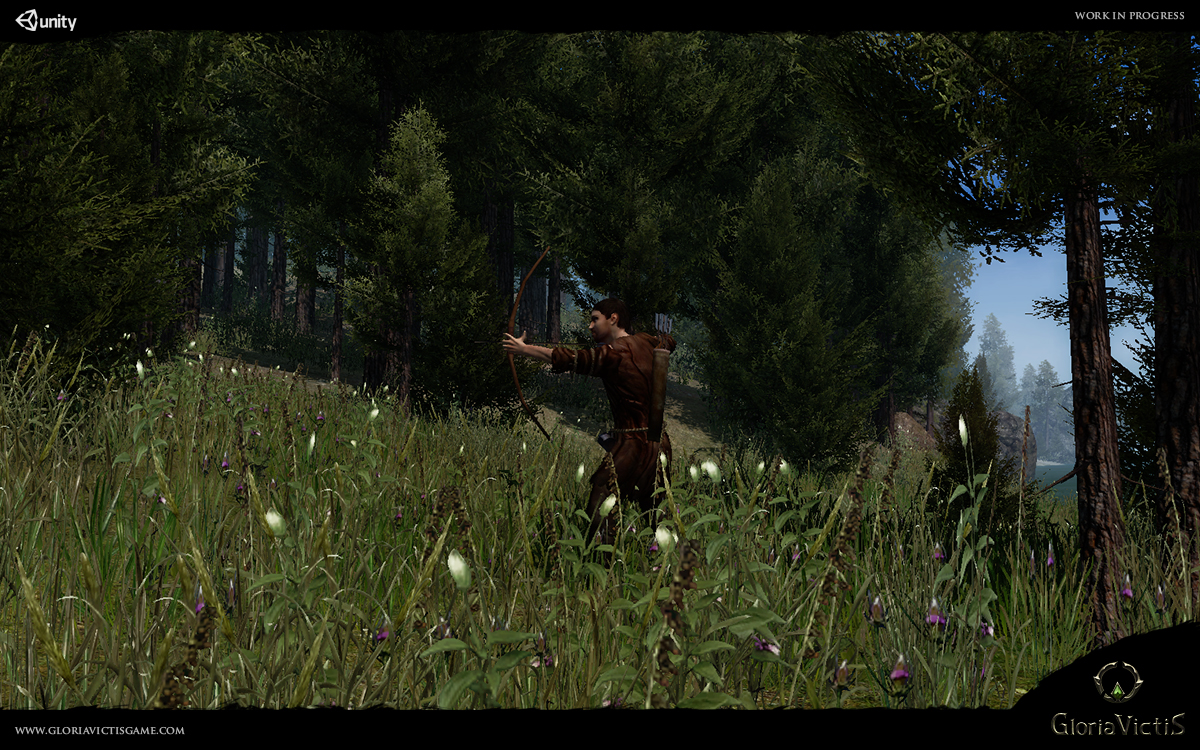 During the past year we've also established cooperational relations with Spes Medieval Market, who have supported us in toils associated with the crowdfunding campaign and cared for preparing acknowledgements and prizes. During the preparations, Toruń knights have lent us medieval armor and arms, as well as thanks to them we've earned a chance to take part in a real, medieval duel with full equipment, in which, to our surprise - we've ignominiously failed. We're overwhelmed with joy that, despite the Kickstarter failure, you're still here, supporting us. And it's because of you that we will soon offer our fans and future players sorts of unique items related with the game's theme.
Thanks to the noble knights and Toruń maids of honor.
Here are some funny takes, which show the battlefield and the set.
We've also managed to earn lots of media patronages and establish cooperation with lots of websites that publish fresh news about computer games in Poland and all over the world.
Thanks for your interest!
In the past year we've also received Unity's backing, which let us fully join its community and provide our team with a complete support from the engine's creators. We would like to warmly thank Unity's Community Managers and engine's distribution section for granted trust!
Be sure - we won't let you down on your expectations!
You can read more at:
Forum.gloriavictisgame.com
Take care!