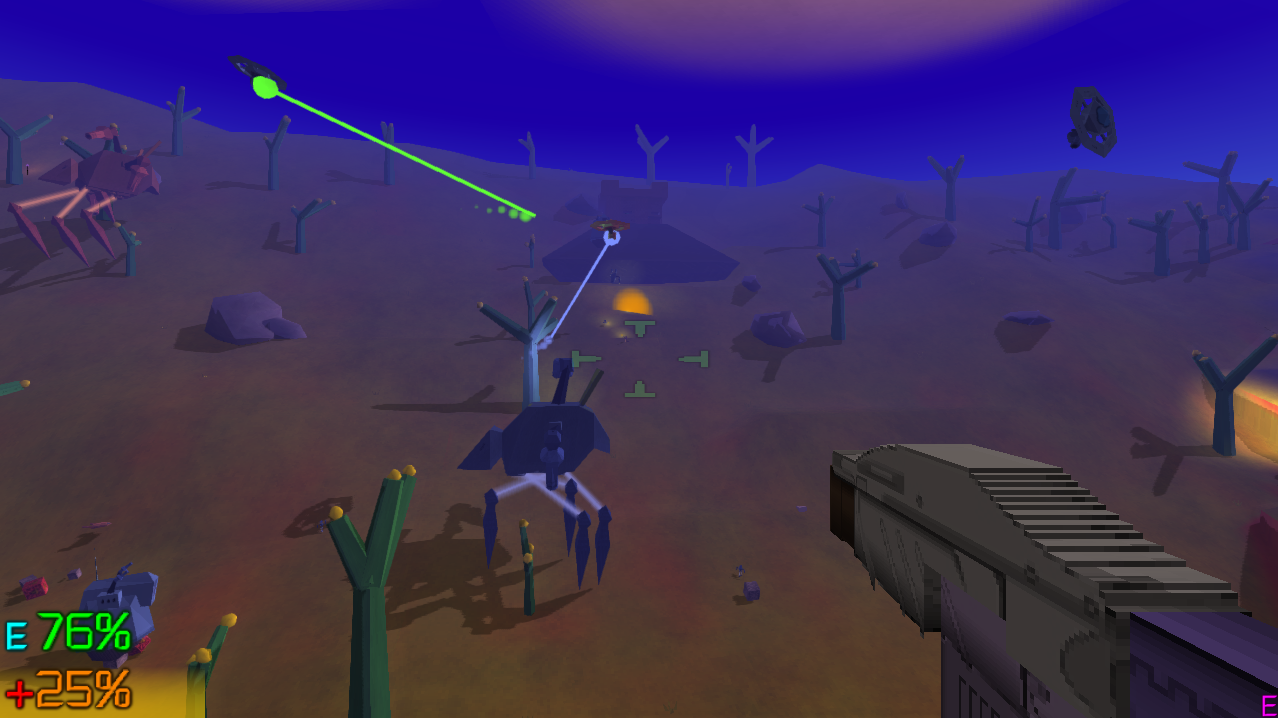 Hey all,
Big weapon balancing update! Thanks to all of the feedback in the forums, I'm hoping both guns & melee weapons will feel more fun and varied. The general consensus was multi-shot weapons were overpowered & minor weapons like pistols & daggers were not very useful. So, I made some changes. First, daggers will provide a short "stun" effect when hitting targets, which should make them more useful. The "burst" attribute, which counts the number of shots available before a longer delay, was made more important and pistols get the best "burst" attributes. You will know how many "burst" shots you have left with the addition of the burst meter on the HUD -- it will reset after waiting a few seconds. Multi-shot weapons have been "nerfed" a bit -- the more shots a weapon shoots, the less homing, explosive & damage per shot they will have. However, I've increased their accuracy a tad & they still will do more damage if all shots hit compared to single-shot weapons. Lob-based (e.g. grenade) weapons will fire with more force, which should make them easier to aim & use.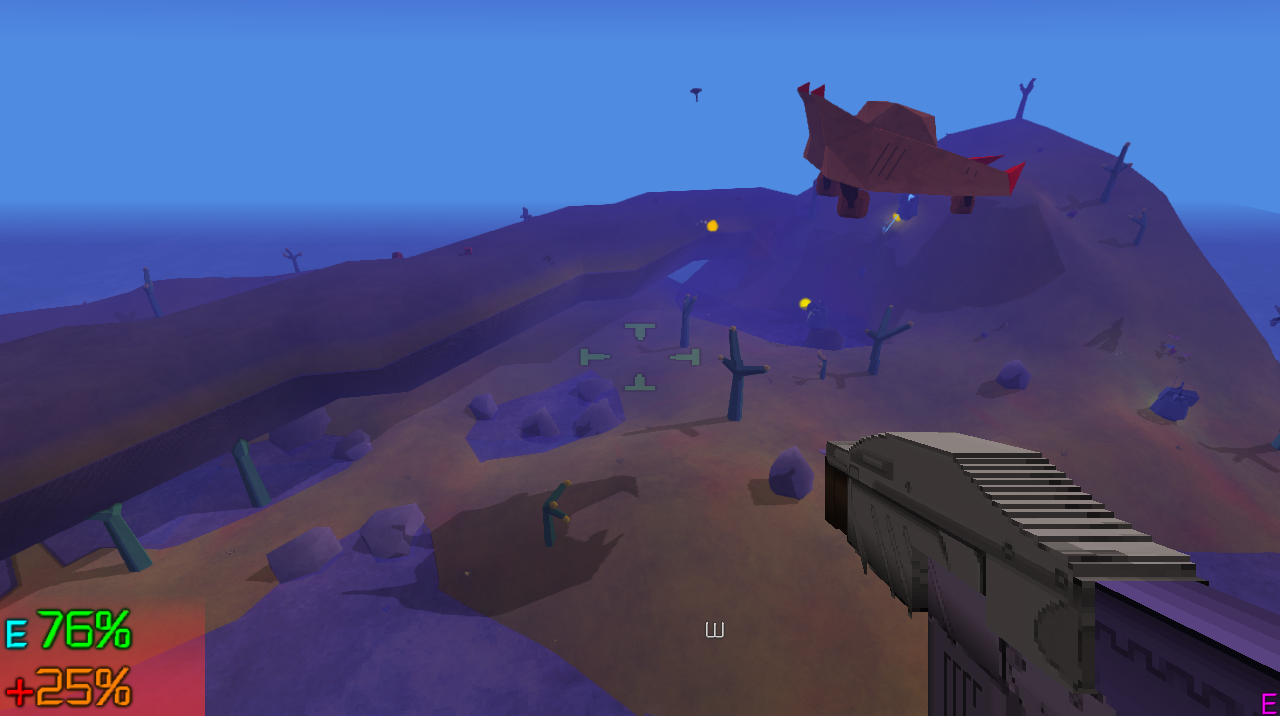 Some graphical improvements have been made. Textures on terrain should seem less stretched on slopes & new melee graphics have been added. A few shadow-related bugs have been fixed, including a nasty memory usage problem.
A handful of other fixes are included, like robots following you when flying a ship and flying enemies won't hover over you (or other targets) indefinitely.
I highly recommend following @3089game to find multiplayer games to join. If you see a new Tweet here, you can start the game and join in! The game will be listed on the "find games" option. I'm planning on getting back to multiplayer coding & some more testers here wouldn't hurt :)
Complete list of changes: 3089game.wordpress.com
OK, back to work!
- Phr00t