Hey all,
Thanks to feedback from the artist @ Swawa3d.com, 3089 got some usability improvements. Take a look at how the item descriptions look now: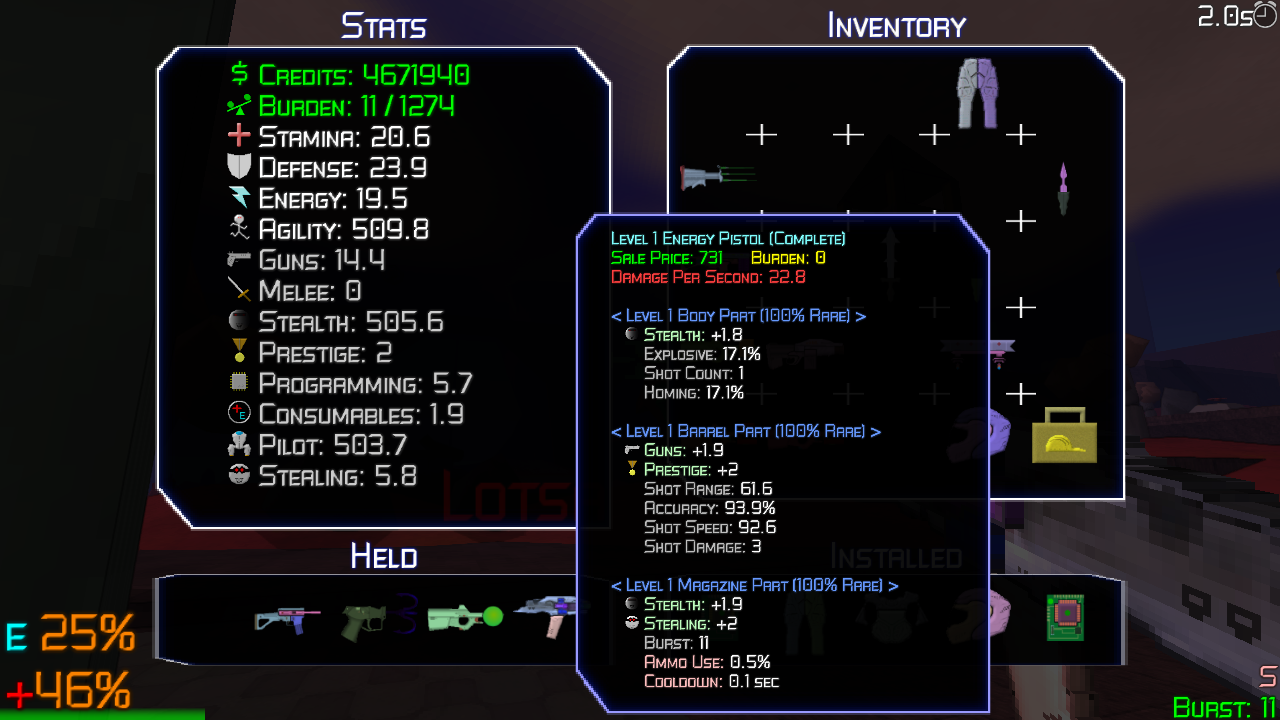 Things are much better organized & aligned, making it much easier to read. A "damage per second" value has been added to weapons, which should make comparisons easier. Finally, the box will follow the mouse cursor, and not always be centered on the screen.
I've also "capped" the size of the user interface, so players with high resolution displays won't see the interface stretched across the screen.
The other change you may notice is an option for "Jump Control" in the input configuration section. This will allow you to hold down the jump key to control the height of your jump. This option defaults to "off", which was the behavior before this update. Read about the rest of the updates here: 3089game.wordpress.com
Preparing for an early January release on Steam! I'm also gathering Steam keys to send to current owners, just as I did with 3079.
OK, back to work!
- Phr00t