For a limited time, get 3089 for 60% off the final price! Only $5.99 for all future updates, including the final version!
This latest update is all about new combat content with a few other improvements sprinkled in. You'll find new variations in weapon graphics & new weapon abilities!
Leech will allow you to absorb some health as a percentage of damage you deal to enemies. Corrosion acts like poison damage -- you land a hit with a corrosive weapon, and that target will continue to take damage over time. Stunning acts like it did before, but now instead of 100% chances of stun with daggers, the chance of stun is variable and it applies to more weapons. Swords can now also get a "Reflect Shots" ability: if you are looking at incoming shots with your sword in hand, and you are not attacking with it, you might reflect those shots where you are looking and take no damage! You can also hit enemies with reflected shots :)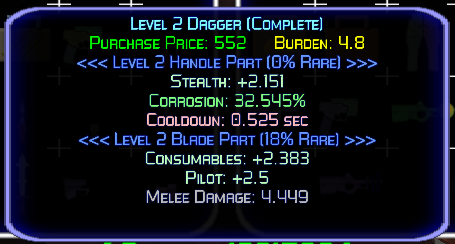 I've also made some fixes & improvements to multiplayer gaming. Check here for all changes: 3089game.wordpress.com
I'm planning on expanding multiplayer & get things like constructions & quests to be synced correctly. I'm also investigating Oculus Rift support, so stay tuned!
OK, back to work!
- Phr00t