After 4 months of developments after the previous Special Alpha, Randy & Manilla It returns loaded with new details, additions and improvements that will coming up next: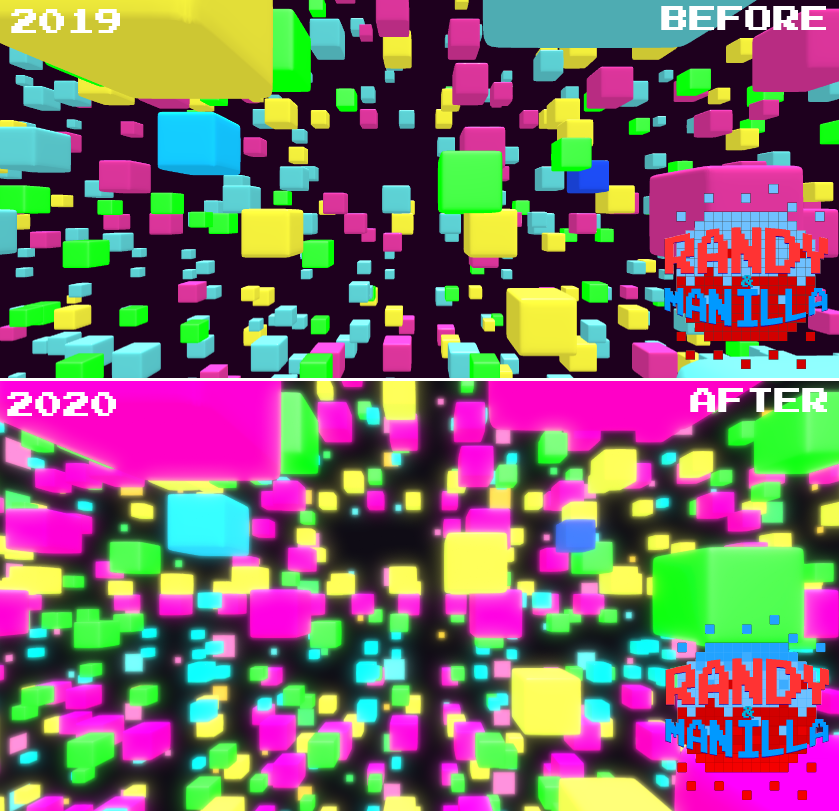 In the first point, the Net-Cubes have had a considerable graphic upgrade. Now they shine like electronic neon-lights and there are some squares in the background that simulate being far Net-Cubes to give more the feeling of a virtual universe.
The same thing happens in places like Blacksquare Qubit-Battle, which has especially improved in lighting.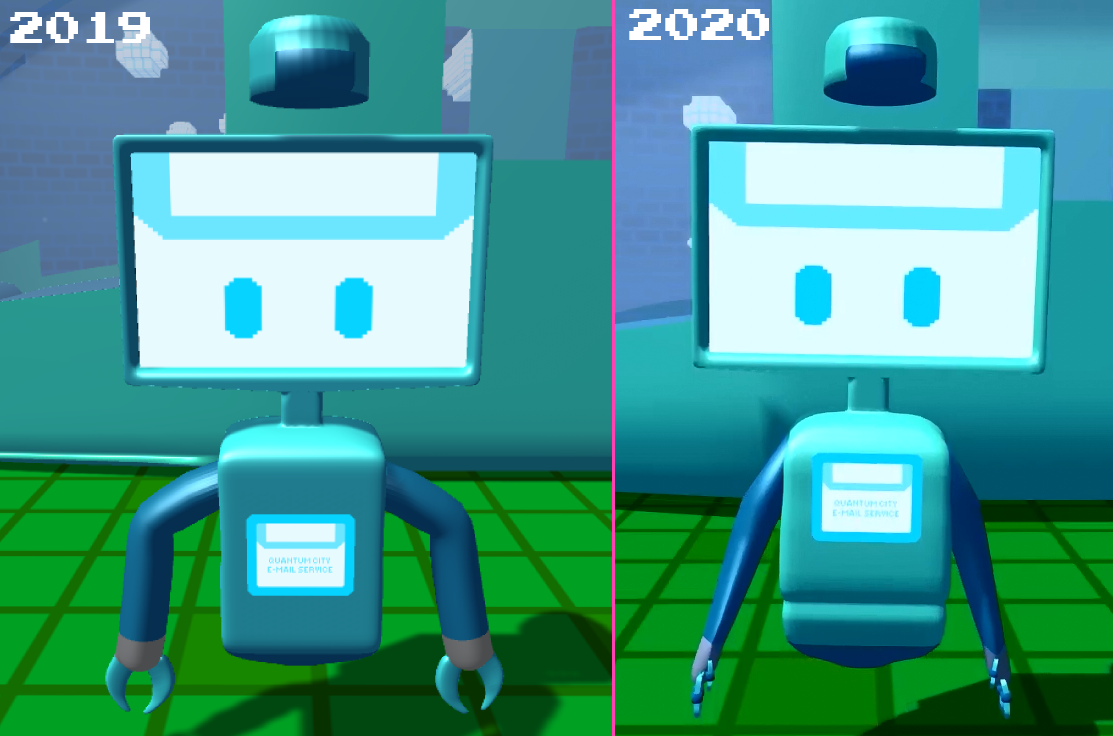 Even characters like E-Mailer have updated their design.


There have also been include two new Net-Cubes and characters in the game & more:
Gamezone Cube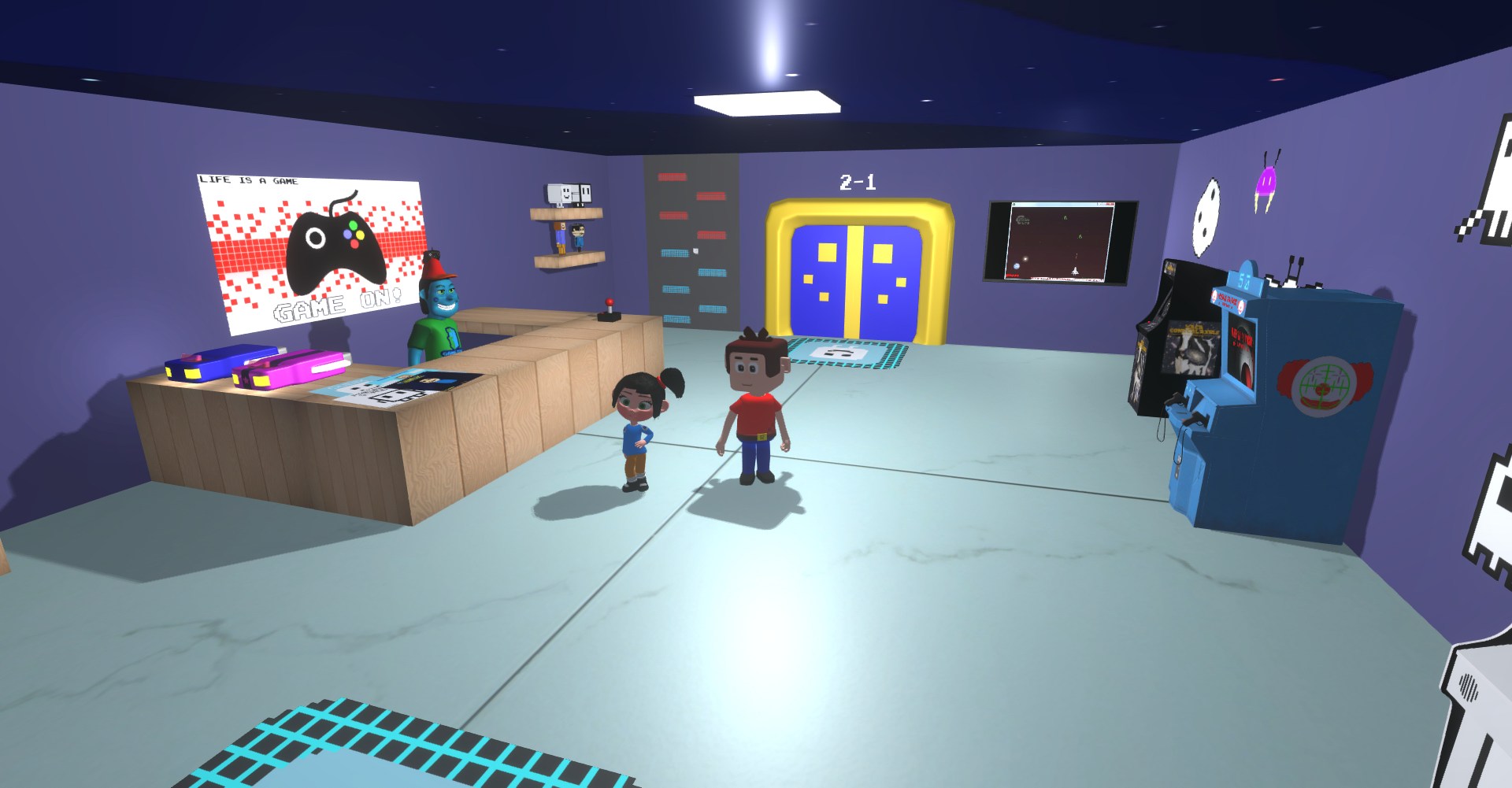 Is the Net-Cube where it emulates most of the videogames that Lambert Wilson had stored in the quantum computer for its subsequent preservation. And it's a home to a very eccentric and geek character.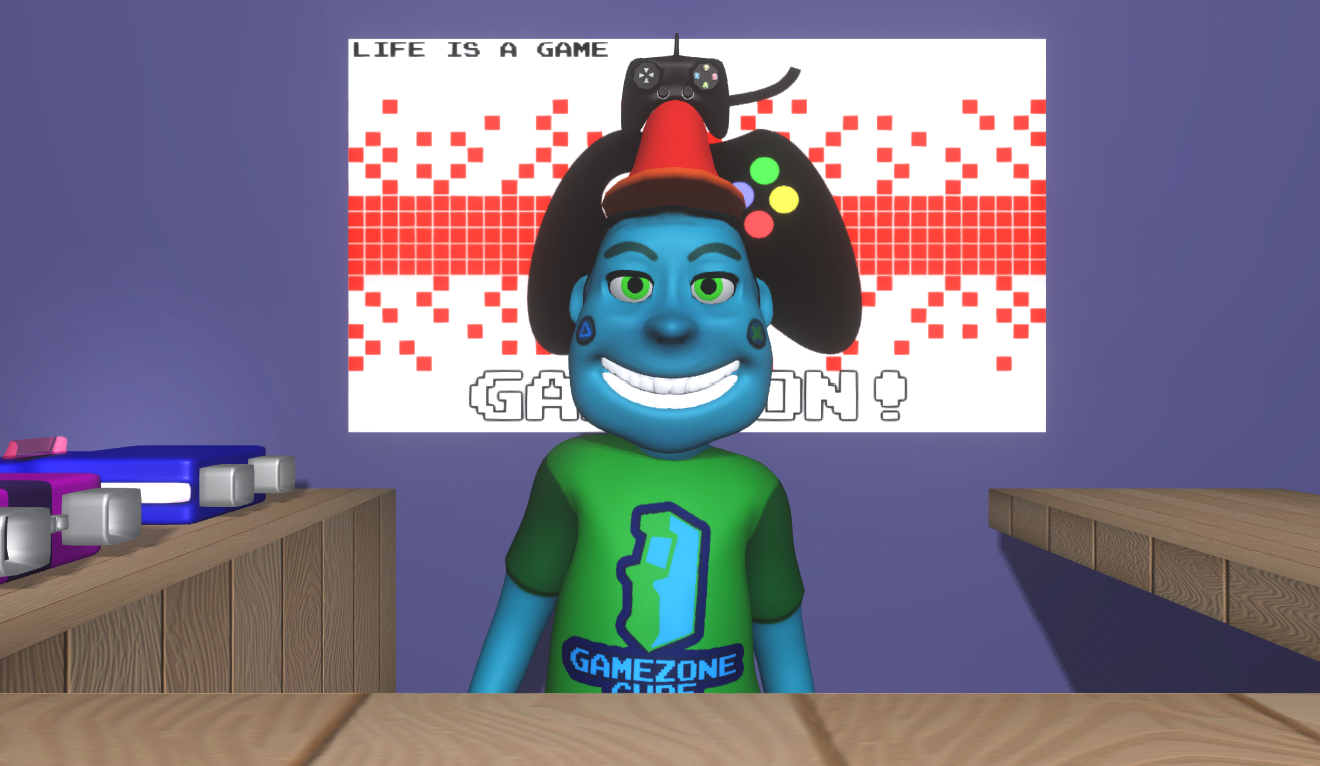 The "Gameboss" (aka Jay Gamer McDay) is the Supergamer owner of the Net-Cube of Gamezone Cube. He tests Randy and Manilla with several challenges with giant arcade video game machines.
(Many thanks Tahabaria for doing a great job in modeling.)
Abstractia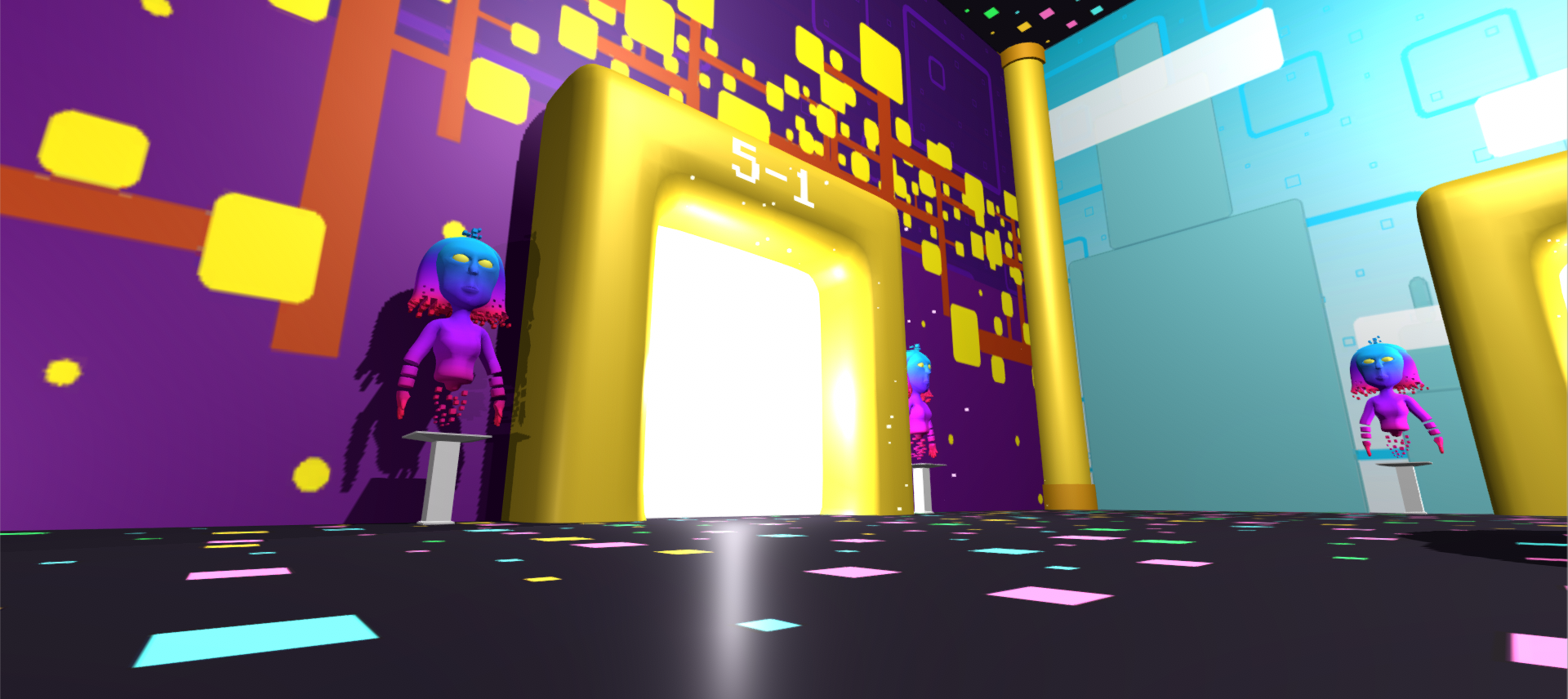 A challenging site set in relaxing and contemplative stages ruled by a Giantess Spiritual Queen. All connected in the Cubic Hall of Sensations.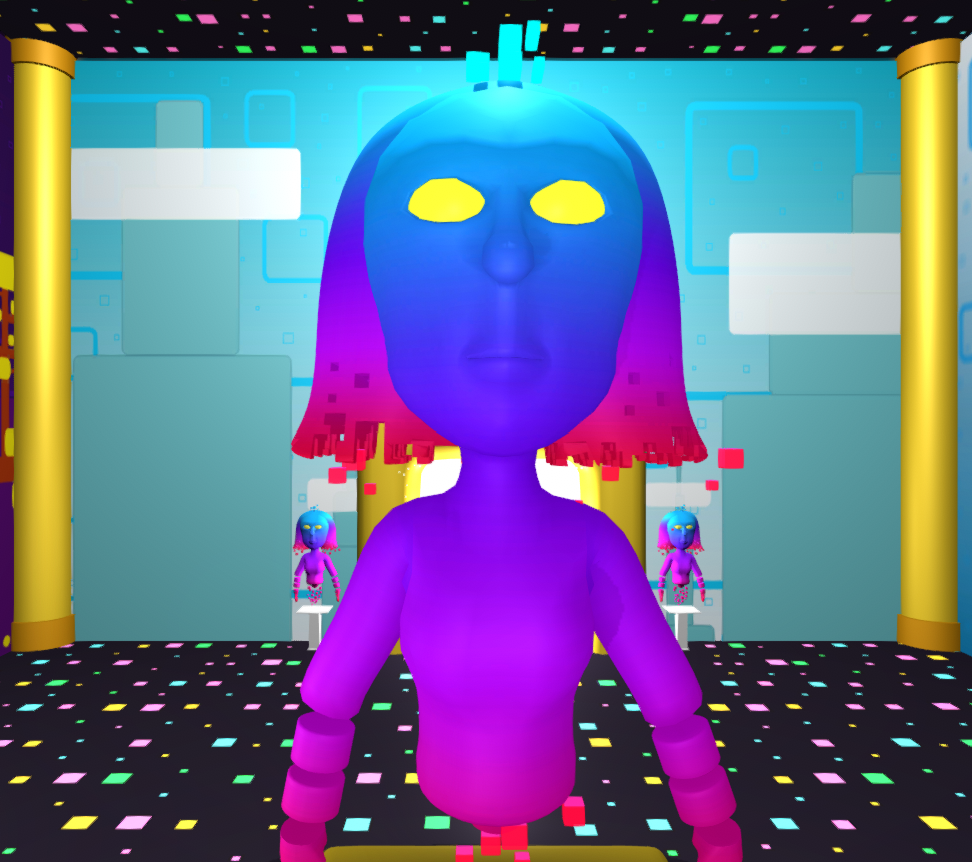 Virdueen is the Queen of Net-Cube Abstractia. She is the one that points to Randy and Manilla specific emotional challenges in the Cubic Hall of sensations.
(Many thanks Sk_alfoyaj for doing a great job in modeling).
Rank System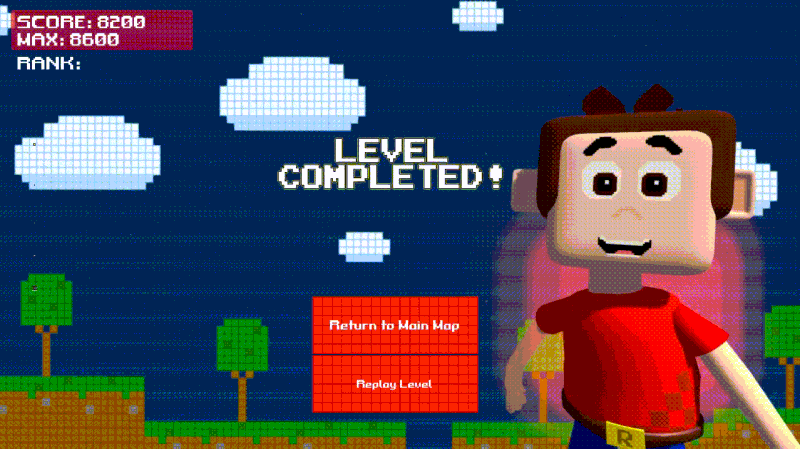 At the end of each featured level, for the most expert gamers, a letter rank system has been included that represents the number of points achieved until reaching the maximum possible for each level.
And there are still many more improvements and updates to show in this article: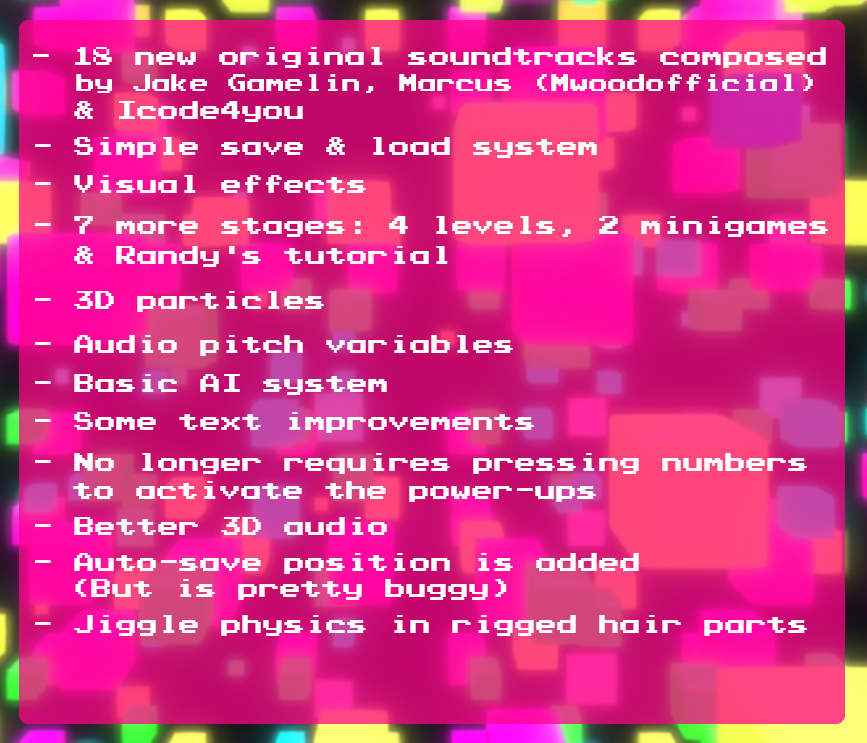 As you can see the 2nd alpha version updates list is extensive.
Ko-Fi support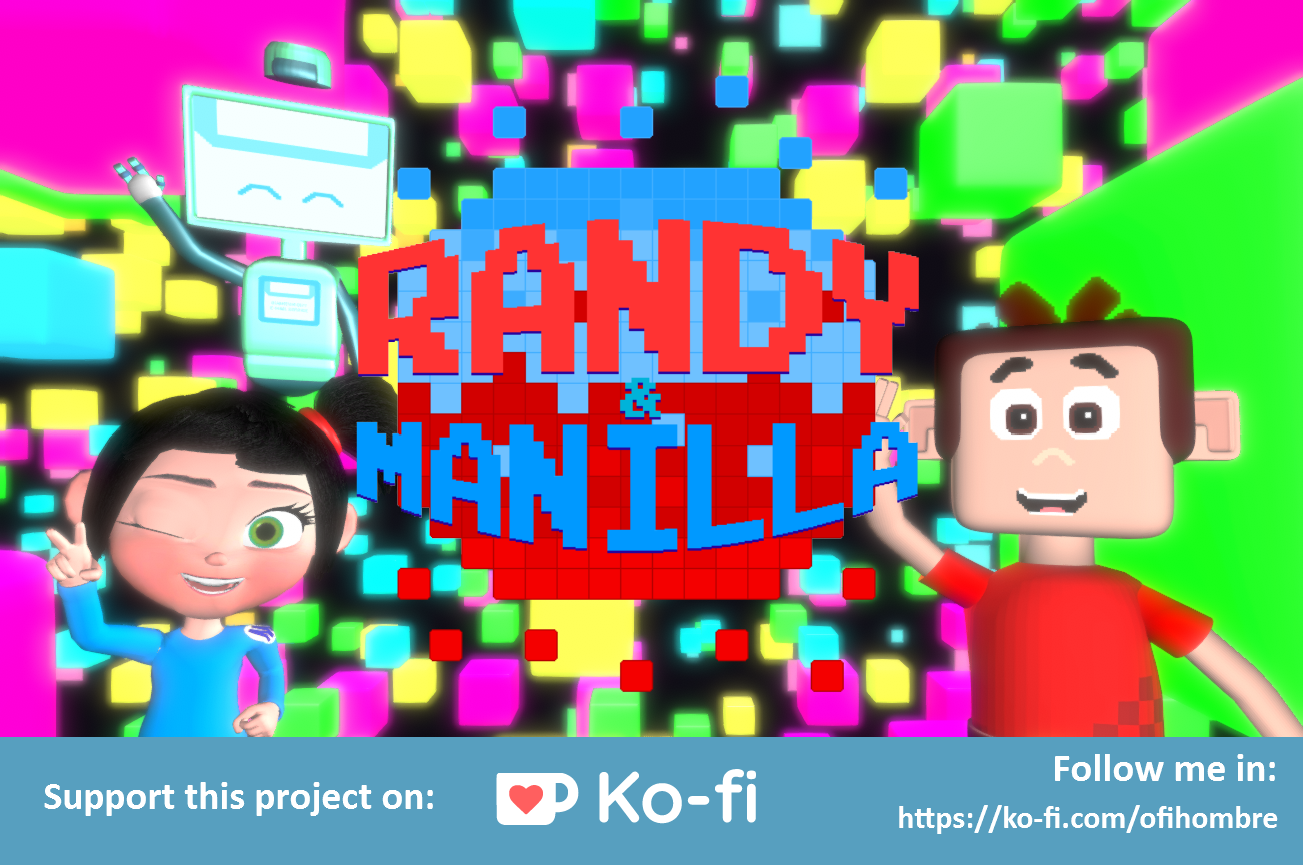 As last point, After finishing the stage of the Indiegogo campaign and searching for alternatives to Patreon, Randy & Manilla have now a Ko-Fi for more constant, gradual and optional support that doesn't necessarily require a deadline like Indiegogo or Kickstarter or a monthly tier like Patreon. Anyone can enter and the biggest followers of the project can contribute as many times as they want and when they are ready.
You can support this project with this link: Ko-fi.com


We made every effort to offer this extensive list of updates to this indie project. This should perhaps have more recognition, I only hope that you have been interested in some part of this update.
If you are interested in this project, I leave a download link with the 2nd Alpha version of the game:
Are you a developer, and want to help me with my project?:
Contact me from my email: alex9monfort@gmail.com
Or with an invitation on my Discord server: Discord.gg