Welcome to the Boss 101 Update!

Hope you are doing well and thanks for stopping by to check in on our progress. This week we have a couple things to show you. Touchups to the Map Room and the special Pet Room.

Pet Room for your Pet Buddies!

You know you have pet buddies but did you even realize they can live with you!?!? Not only do they live with you but they have a nice little hill with mini houses they sleep in. They can fly around when they like and take naps if they need to. Also – they have all their pet friends to play with.

Here's a sample of the hill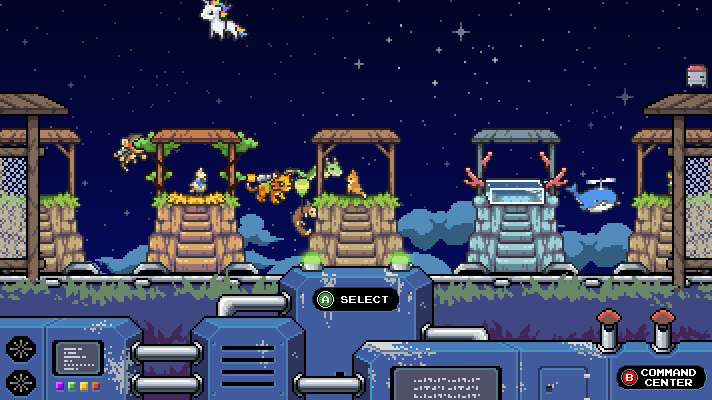 Of course the weather and time of day will change as you play. Pet Hill is right next to Kite hill. If you were to travel there you would see this.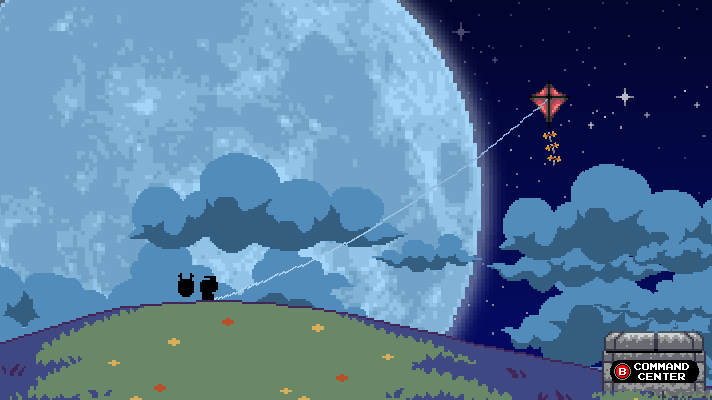 And if it's sunny then this!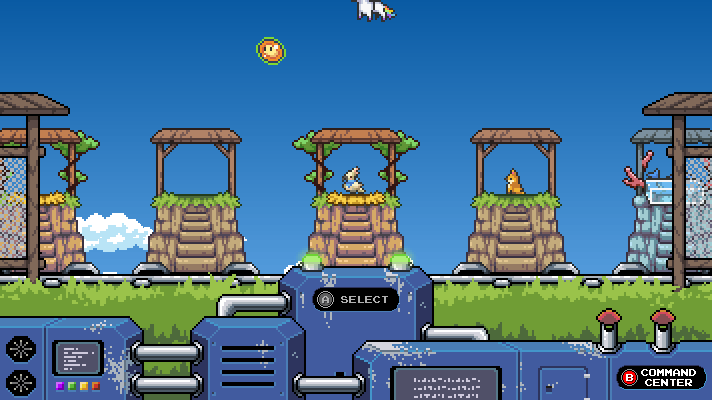 See how happy they are! They love you too!

Map Room Touchups

We decided the Map Room needed some gopher-ness so we added a little bit more gopher tech from the Professor and Rob. The old map room was cool and all but it was built early in the project before the Professor and Rob were more central to the rebuild in the Command Center. Now that Rob has his own room and since we are in the polish phase we looked at where else might need some 'oomph'.

The Map room got a bit of a shine with some gopher tech. Here you can see some of the layout instructions for creating art.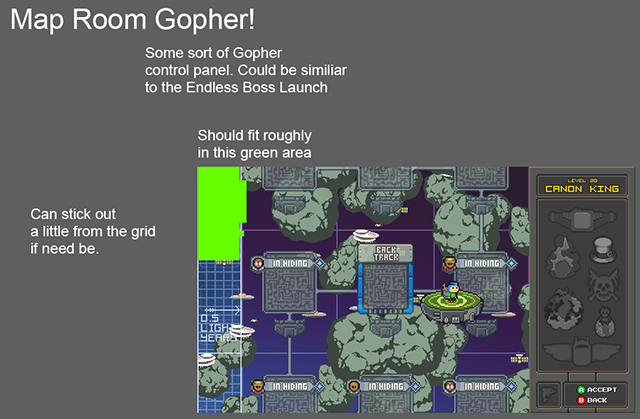 We thought about a nice place to insert the new tech and thought the top right corner fit with the game and the theme of the room. The game backstory involves the gophers and Rob building the area. Their work was to create a home base for the player and also a place to store goodies from the player's travels. The map room is the main point of travel in the game. As you might guess this is where the player decides where he wants to go and what planets he will visit.

Animation Setup Part 1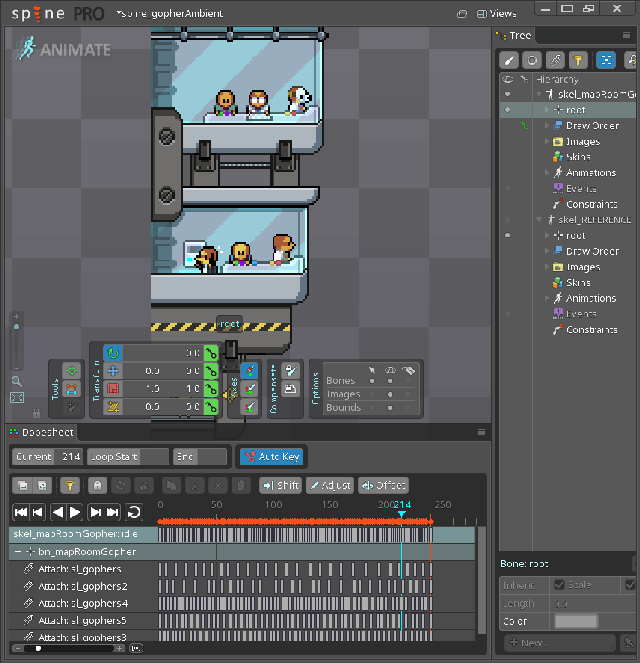 Animation Setup Part 2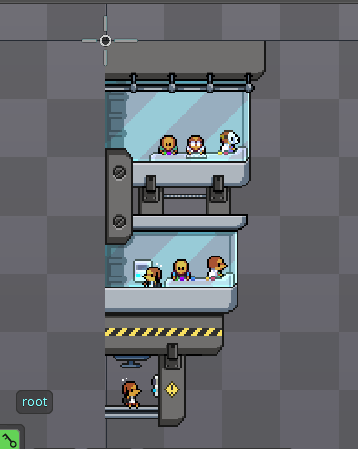 It only makes sense the gophers would monitor progress from their command posts. Check it!

In Game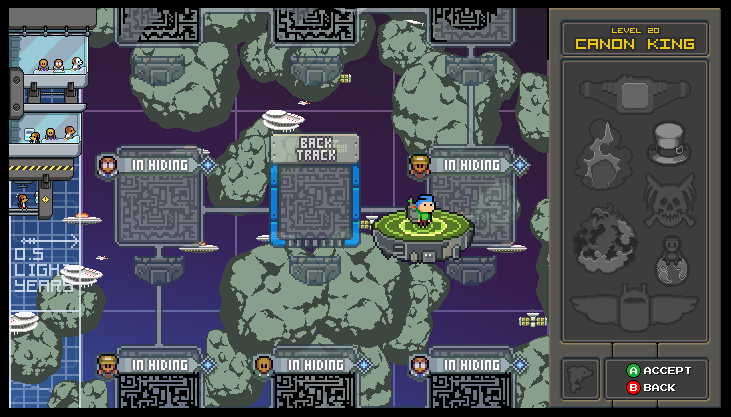 OK – more to come and stay tuned. Things are going quite well and we are excited to bring you this game. It the product of a lot of love and passion and we are really enjoying the development process. What really is amazing is you will be playing the game and we would like to imagine you having as much fun exploring and seeing the world of Boss 101 as we had making it.
Screenshot of the Day
Boss passports! Beat bosses and reveal their images... (also find out a little about what they like)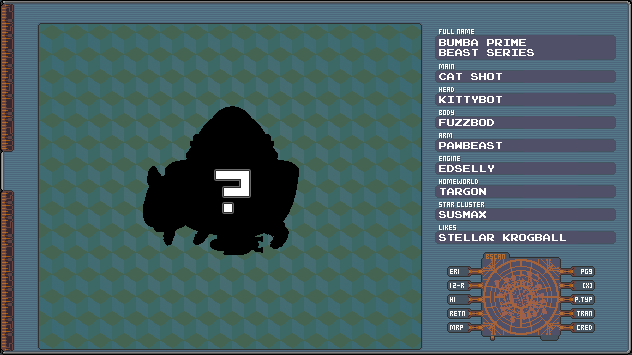 Boss 101 on Steam

Wishlist us if you would be so kind!

Store.steampowered.com

Talk with you soon and remember to LIVE YOUR DREAMS!

-Tim