YES!!! Welcome again to the Boss 101 weekly update!

We're back with knowledge to share in the hopes YOU will make a game and drop your magic on us! Let's do it!

Indie Game Riot T-Shirt for IRX 2016

Last year Boss 101 was nominated and won the IRX 2015 "Most Revolutionary Game" award. That was a tremendous moment for myself and the team. I feel during development it is easy to get buried under the work and forget what the game is REALLY about. The game is really about YOUR (the player's) experience. How you see and play, what you like and take away from it. With that award it we had made a move along the path of making a game people wanted to play for all the right reasons.

We were asked by Josh (running the IndieGameRiot.com site) to design a Boss 101 variation shirt for IRX 2016. The only request was to use the styling of the Boss 101 main logo. OK – here's how it went down.

First we looked at our main logo. There were obvious tweaks to make right off. We removed the player icons from the bottom though I did ask Josh if he wanted a variation of them. The basic gist was to use the main logo and not worry about the portraits.

Main Logo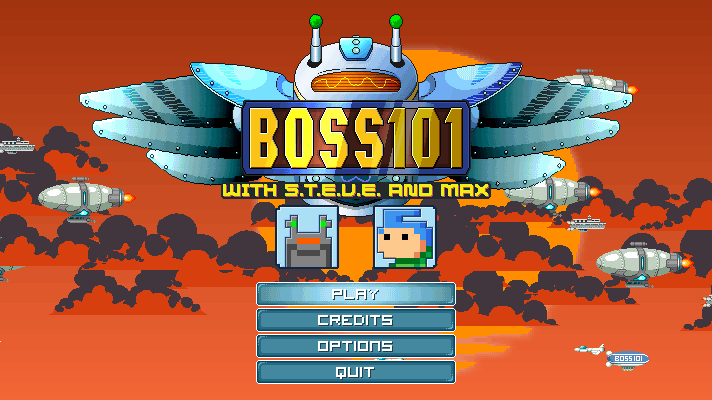 I looked at what we had and noted up a version for Manon to greyscale out. The idea here was the IRX jetpack was a slight variant of our logo. Since ours is a super jetpack we envisioned this one to be a decked out make. Sorta like a hot rod. Taking the greyscale art I noted up some ideas. It's important to see here we are working in greyscale at first (it will be colored later). I also removed all the unneeded art since we are only concerned with the jetpack.

Original Greyscale design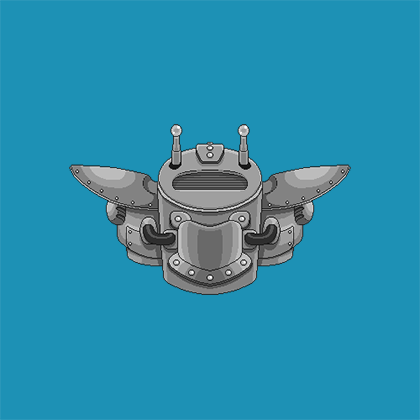 Notes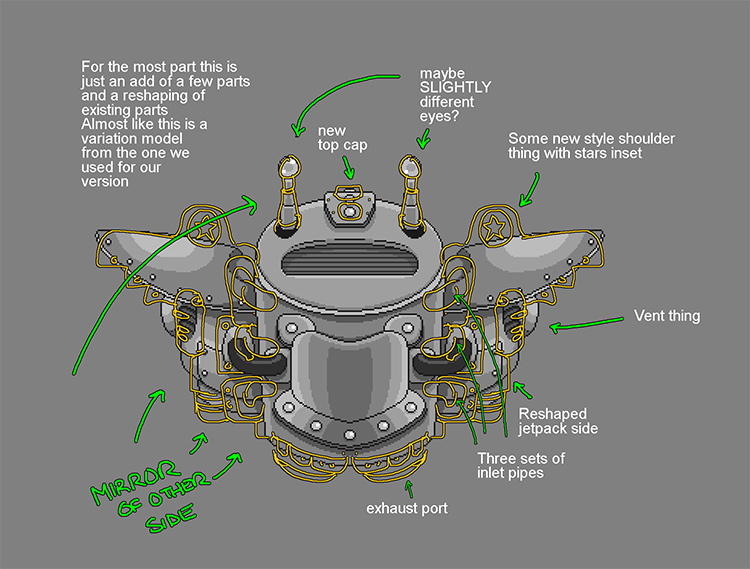 From there Manon art'd up a new version and it looked SUPER spiffy. The great thing about doing art like this is grey is all about shape and form. You get a MUCH better sense of your designs without color. Not saying you should always work in grey but if you find yourself struggling to come up with something it can be a huge help. All of our main bosses are and many of the big set pieces started out in greyscale just to make it easier. Adding color is basically like painting a model. With programs like Photoshop you can just test colors till you get a great combo.

New Jetpack Logo in Grey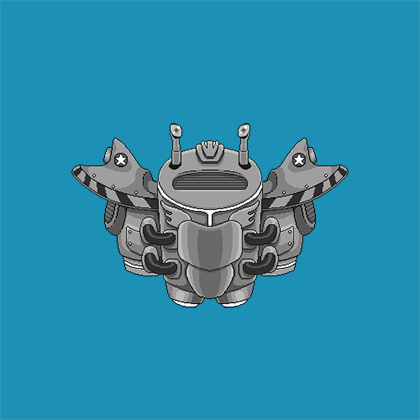 OK, now it was my turn. I did a color pass to create the final look. Working off the art she did was a breeze and in Photoshop I was pretty well adding in "multiply" and "color dodge" layer effects for things like highlights and general coloring. I referenced the first logo to keep the color themes close to each other.

Colored new Pack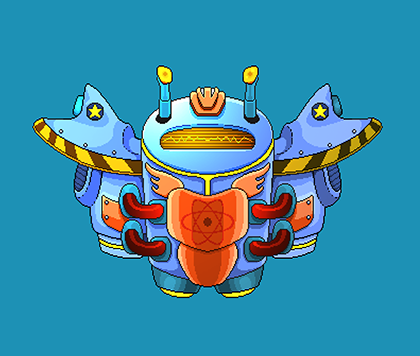 So all that was left was to take the jetpack and add the new typography. Pretty straightforward move and here it is in all its glory. CHECK THIS OUT!!!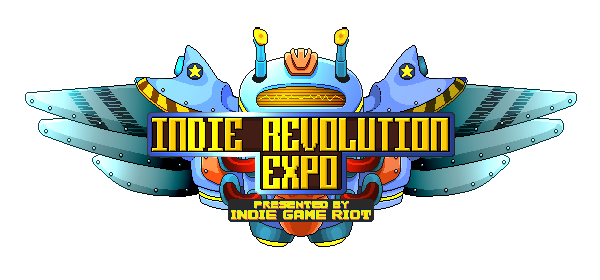 In fact you can already purchase one of these bad boys in the Indie Game Riot Store for a MERE $14.99 – a bargain at twice the price!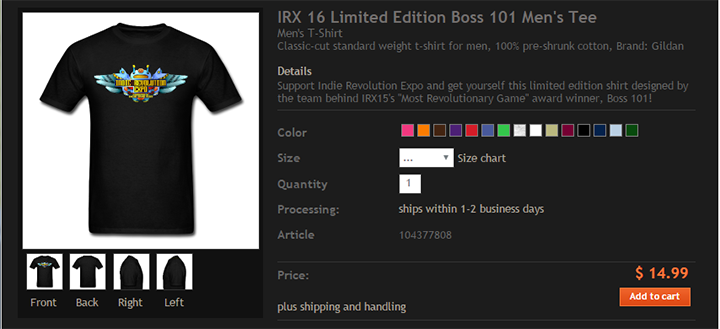 What Games Do To Us

I re-watched the 2008 film Speed Racer and for all its over the top action and cheese, one thing stood out. You could tell the people making that movie LOVED it. They put every dime up on that screen. Good or bad I have to respect someone who lives their dreams and really goes for it. Maybe you have a book, film, friend or family member who has dropped some amazing knowledge on you when you needed it. Well, Racer X dropped SERIOUS knowledge last night. I'll paraphrase the man himself: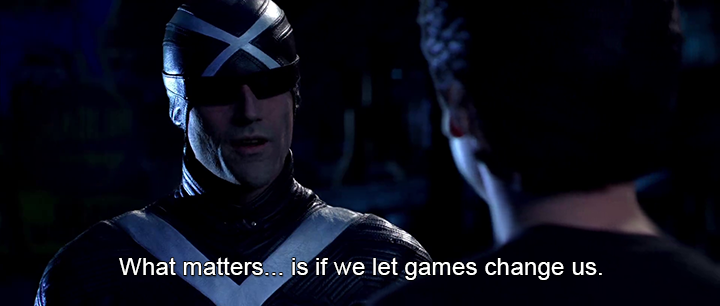 I believe that's really what it's about. What the game does for you is what matters. How it rewards or inspires you; maybe it motivates you in some fashion. Point is, games might seem to stay the same but what we let them do to US is what matters.
Sceenshot of the day:
The guys hanging with the Big Boss, chatting it up as per!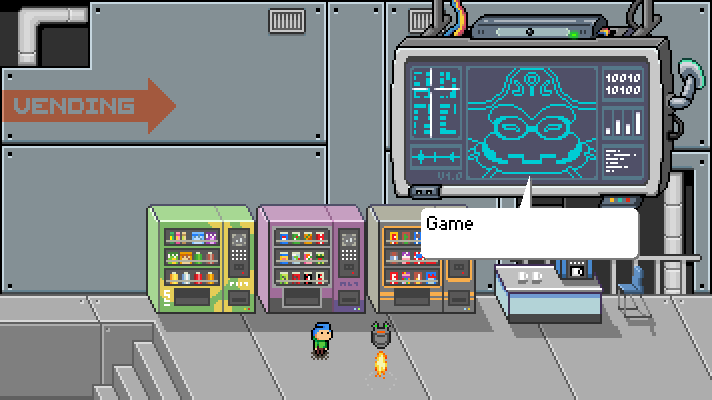 Remember to LIVE YOUR DREAMS FOLKS – no one else will!
-Tim