Happy Halloween and welcome to the weekly Boss 101 update!

Over a Year of Weekly updates!

Did you know we have been doing the weekly updates for over a year now!? Just for you, each week we put together our progress reports and share with you what we hope you find interesting and useful about not just Boss 101 but gamemaking.

THANK YOU FOR STOPPING BY!

Gopher Buddies

This week we are talking about GOPHERS! Gophers and their magical ability to build things and help you out. One of your gopher buddies is the Professor and he is there to help you build up the Command Center and upgrade your weapons but you know what?!? YOU CAN HAVE MORE GOPHER FRIENDS!

Yep, once you have cleared a round once the gophers feel safe to emerge and leave their hiding spot. All you need to do is go collect them and bring 'em back to the Command Center. In the game there are 25 gopher buddies scattered across the game. Among those 25 are 5 main types of gophers who handle different chores back at your base. Let's meet the types: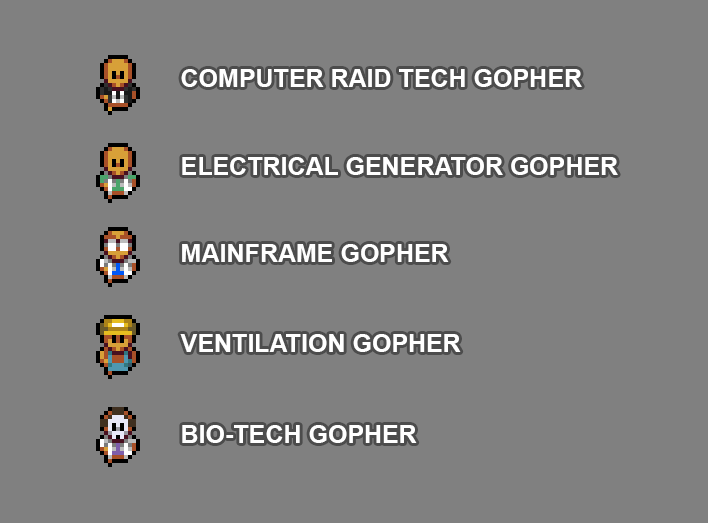 Those are the five types of gophers you collect and when you bring them back to the Command Center they get to upgrading the machinery inside the Upgrade room. Here's a look at the base setup for the upgrades.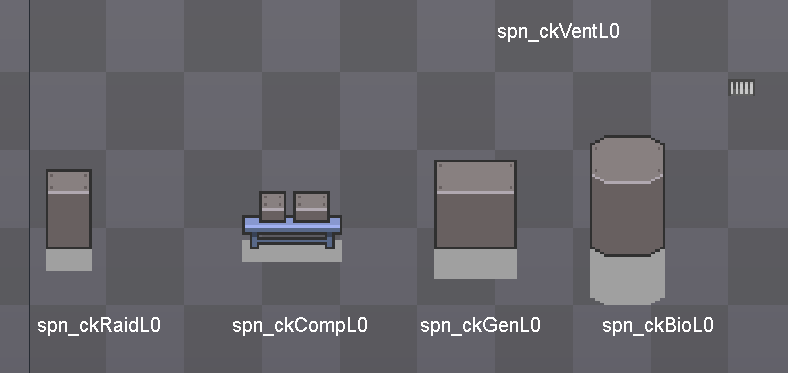 The machinery goes here and improves as you bring in more buddies to improve the place.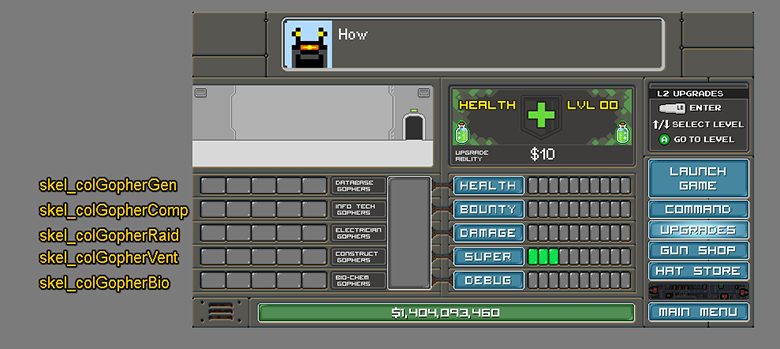 While you're collecting things the game will helpfully guide you to the levels your buddies are still waiting on. And when you collect a gopher you get a SWEET achievement medal in the map room! Look at that little guy – sitting on top of the world!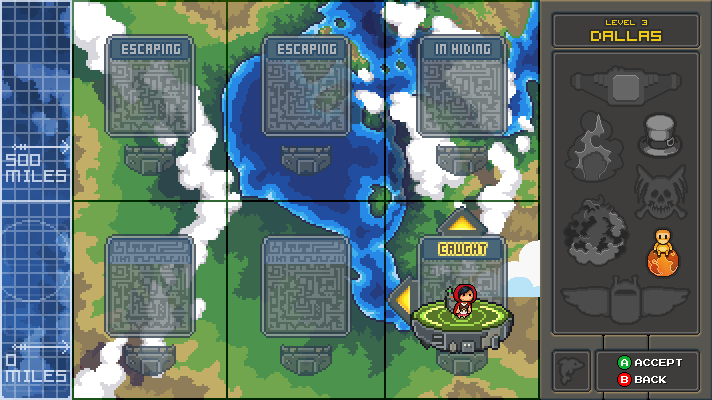 I think the big question is what exactly are your buddies working on? Well, you will have to collect them all to find out. Whatever it is– they sure think it's important. So get on it and bring them all together.

Boss 101 folks, it's got drama, adventure and gopher saving. What more could you ask for.
Screenshot of Halloween festivities.

Getting ready for Halloween 2015 with the guys. Decorations up and costumes being made!


Destructoid Column Started!

Fresh from my series on How to Make a Game come a new series starting up at Destructoid. Check out the latest blog here:

Destruction Column Link - Making Games and More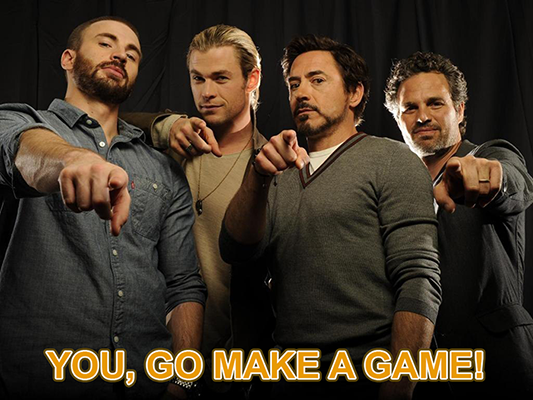 Thanks for stopping by and remember to keep checking back for more updates and always LIVE YOUR DREAMS!

-Tim