Boss 101 Weekly update – setting up the stores

The hat store, as you may guess, is where you buy all the sweet lids for the game. These can give you various powers and increase your ability to do battle.
The OG Store!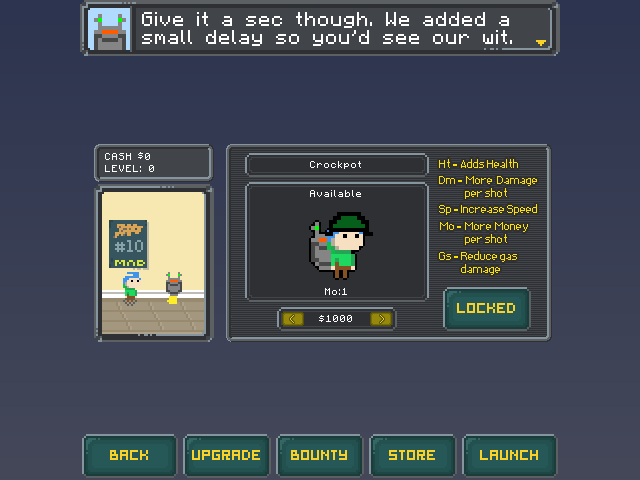 Let's start with we have come a LONG way since the first version of the game store. Back in the day we were integrating everything together including the room for the guys. Back then the store was a pretty straightforward thing with not a lot of zazz. That was OK but we knew we wanted to evolve it to have more features and be able to display more information. Also – the hats this time around could do a lot more so we wanted to feature more of what you get for your money.
Example of the store in action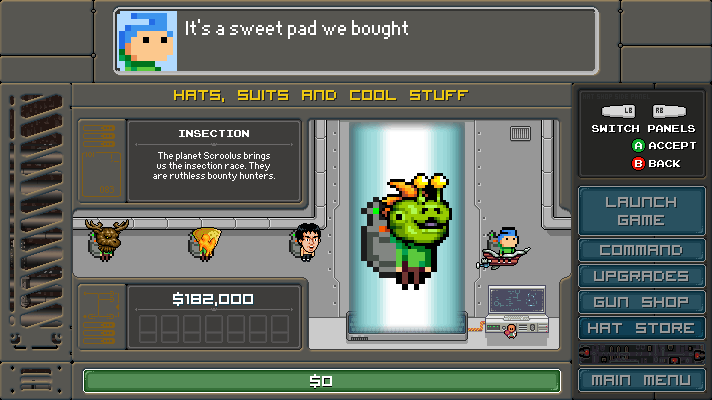 The first step was to arrange to store as both a selling and storage unit for purchased hats. We have over 200 hats in the game currently. As tends to happen in games with lots of inventory the design is based around the player buying a steady progression of hats as they move through the levels. Hats get more powerful and more expensive and in an ideal situation there is something for the player to buy at all times (or at least look forward to purchasing).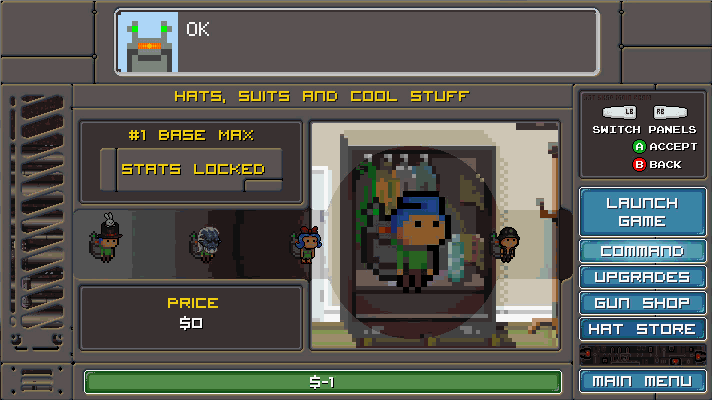 Some hats get locked out due to level or money requirements. In an earlier version of the hat store we had a 'closet theme' going but it didn't seem to match up well in terms of art and look for the rest of the command center. We modified it up to look more like something the gophers would have made and it is a LOT more in line with the game now. Check it!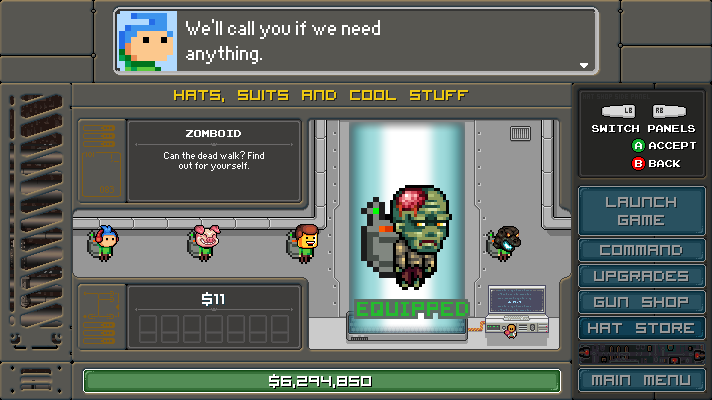 Also – here is an example of some of the buff icons you will see attached to the various hats as well as a rating for each. Using this you can see what a hat is good for an how powerful it is. Helpful when picking the best hat to battle with.
Store Buff Icon Examples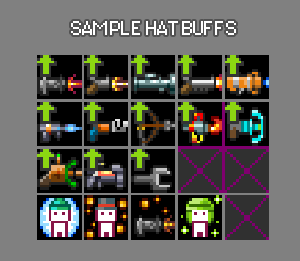 Examples used in the Store!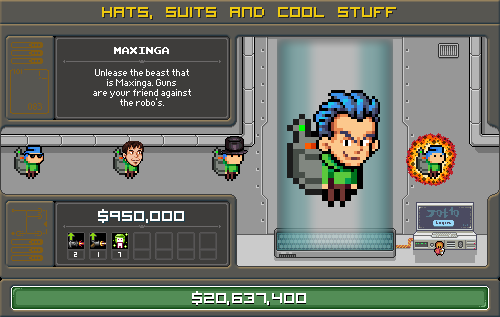 Sneak Peak Weapons of destruction – the Ultra Gun.
Lay the serious smack down!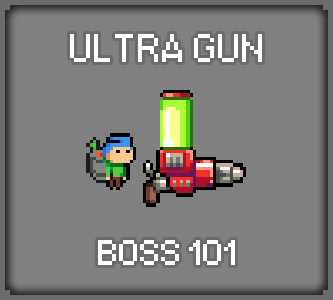 Thanks again for stopping by and we hope you enjoyed this look behind the scenes.

Remember to always - LIVE YOUR DREAMS!

-Tim