Happy Scary 2016!
How are you doing? We hope 2015 had a great ending for you and that you're having a great start for the new year! :)
We've been really fine, working hard on Doorways: HMoF and catching up with the blog posts and updates.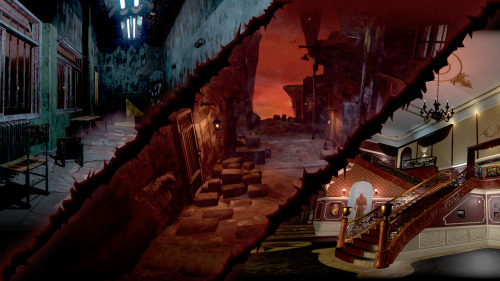 —
A review of our work during 2015
First of all, we want to list what we achieve in relation with the final chapter of Doorways in 2015:
El Chacal Part 1 and Part 2: we added the transition maps that take place at the beginning and between Act 1 and 2. For the first time, we included an open world scenario that the player visits more than once, including changes in the environment.
Act 1 (The School): where we meet Jeronimo, the deformed son of the Torres family.
The same gameplay as previous episodes, featuring puzzles, stealth, inventory items, relics and more.
Parallel storylines as a result of more exploratory gameplay
We added the possibility to toggle between first person and third person perspectives at any time during the game.
On the technical side:
Improved visuals thanks to PBR rendering system in Unity 5.
Support for Windows, OSX and Linux (Steam OS) operating systems.
Microsoft Controller and Steam Controller support
Steam Cards
New material not related with the game:
First live action video directed by Andrés Borghi:
Many of these things were not planned, they were just added spontaneously to the Early Access build to improve the gaming experience and to reach more players around the world.
What will come in 2016?
During 2016 we're planning to finish development of not only chapter 4 of Doorways, but also of the complete saga. Remember that Doorways is a series of games that can be played separately but together they tell a complete story. The games in the series are:
Doorways: Prelude (chapters 1 and 2)
Doorways: The Underworld (chapter 3)
Doorways: Holy Mountains of Flesh (chapter 4)
This year we want to finish developing Doorways: Holy Mountains of Flesh; for this purpose, we're releasing soon Act 2 (The Mansion); El Chacal Part 3; and, at the moment the game leaves Early Access, you will be able to play Act 3 (The Temple).
We're also planning to improve the game in general through updates during the Early Access, but this will depend on sales.
Besides, we will upload two more live action videos, from which you will be getting details soon.
We started the new year with changes in the team for better. We are less people at the office now but we're stronger than ever!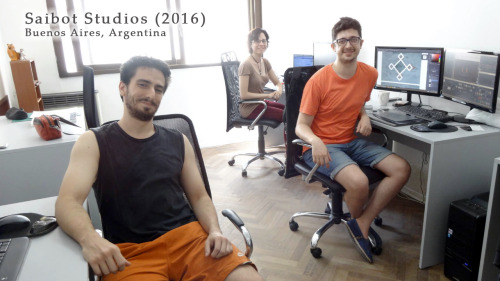 "Toba" (left), "Ili" (center), "Octa" (right)
—
"Well, understood … now, show us something new, Saibot!": D
During the last weeks we've been devoted to The Mansion, Act 2 of Doorways: HMoF. This scenario corresponds to Celia, Juan Torres' sister and wife, who's also Jerome's mother.
We spend a lot of time defining the aesthetic style of the Mansion visuals, assembling each part, developing each texture. This is why I would like to mention the two people responsible for most of the visual aspect of this work:
Octavio "Octa" Ostera: Our prime 3D artist, who modeled each structure and object in the new scenario; from floors and walls to each of the furniture and items.
Victor "Vik" Ahmed: The concept artist and illustrator who has been portraying his experience in drawings that later become part of the game.
Below you can see some of Vik's illustrations (concept arts):
And here are the 3D models of those concepts, created by Octa (you can turn and expand the models in the viewports):
Both artists started working with us last year in Doorways: HMoF and their work has been one of the main factors that contributed to the positive change in visuals of the new Doorways chapter in comparison with previous installments in the series.
Act 2 - The Mansion
Getting straight to the point, and to conclude with this post update, we're sharing with you new screenshots of The Mansion. We hope you like them :)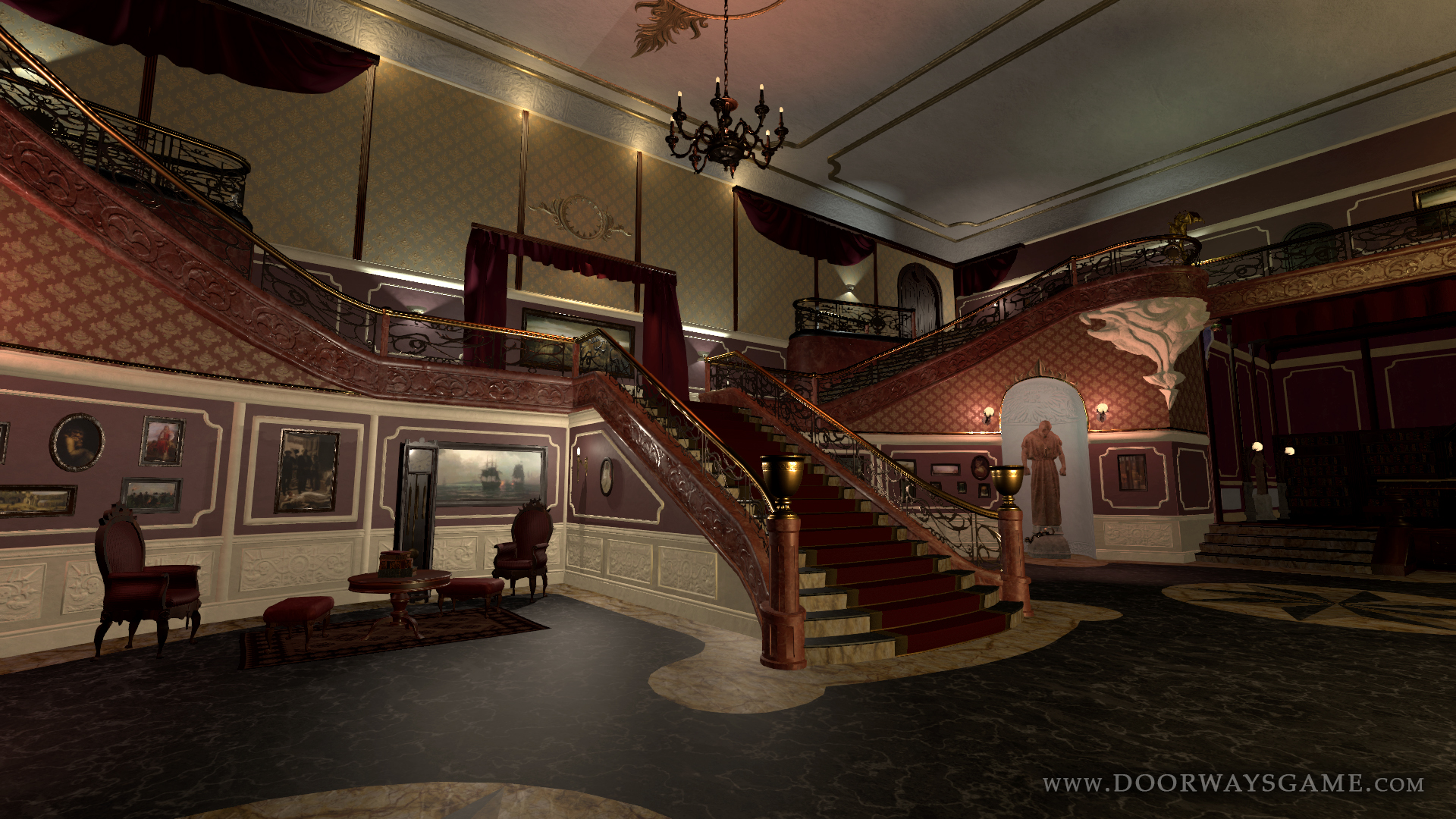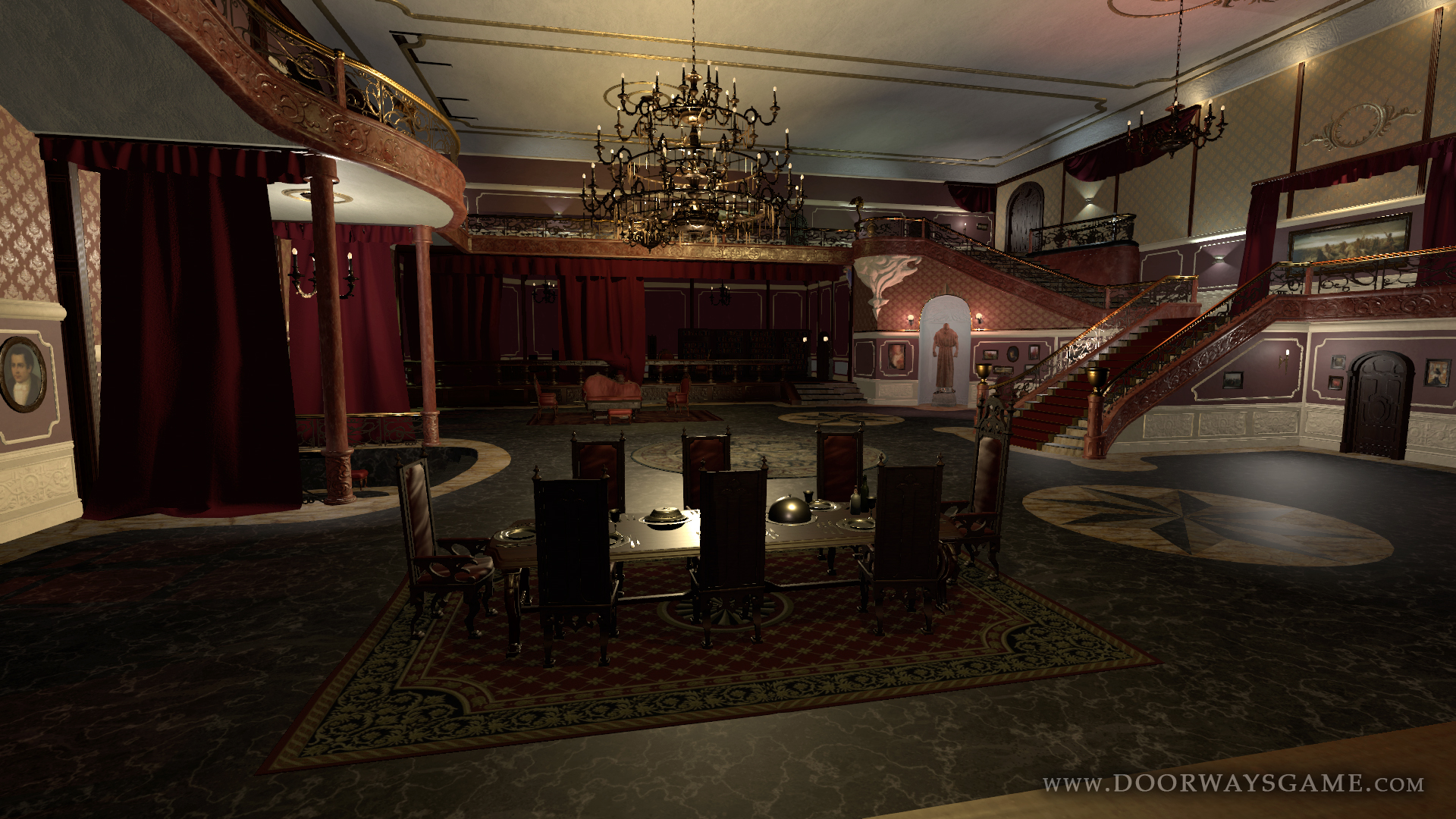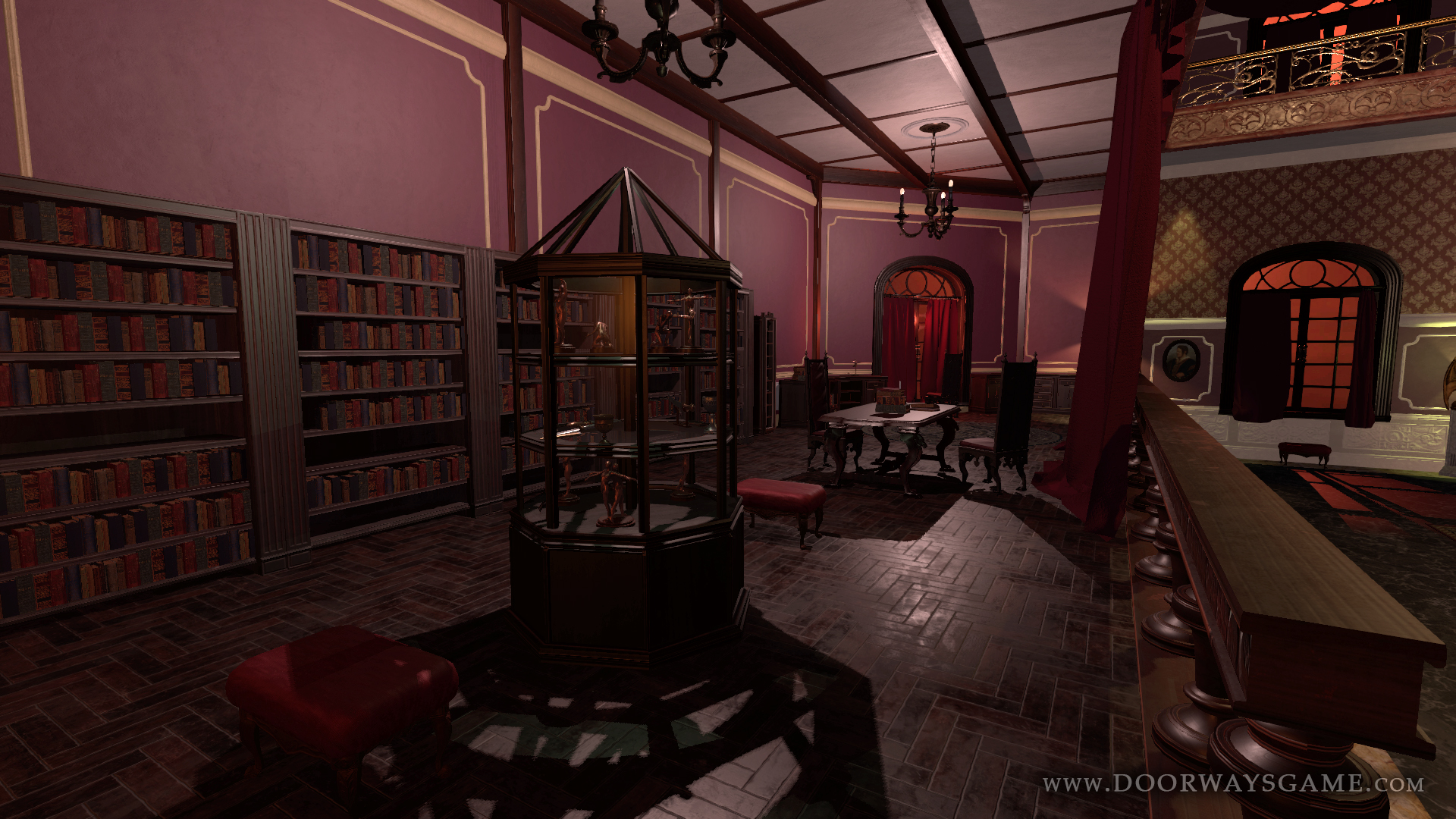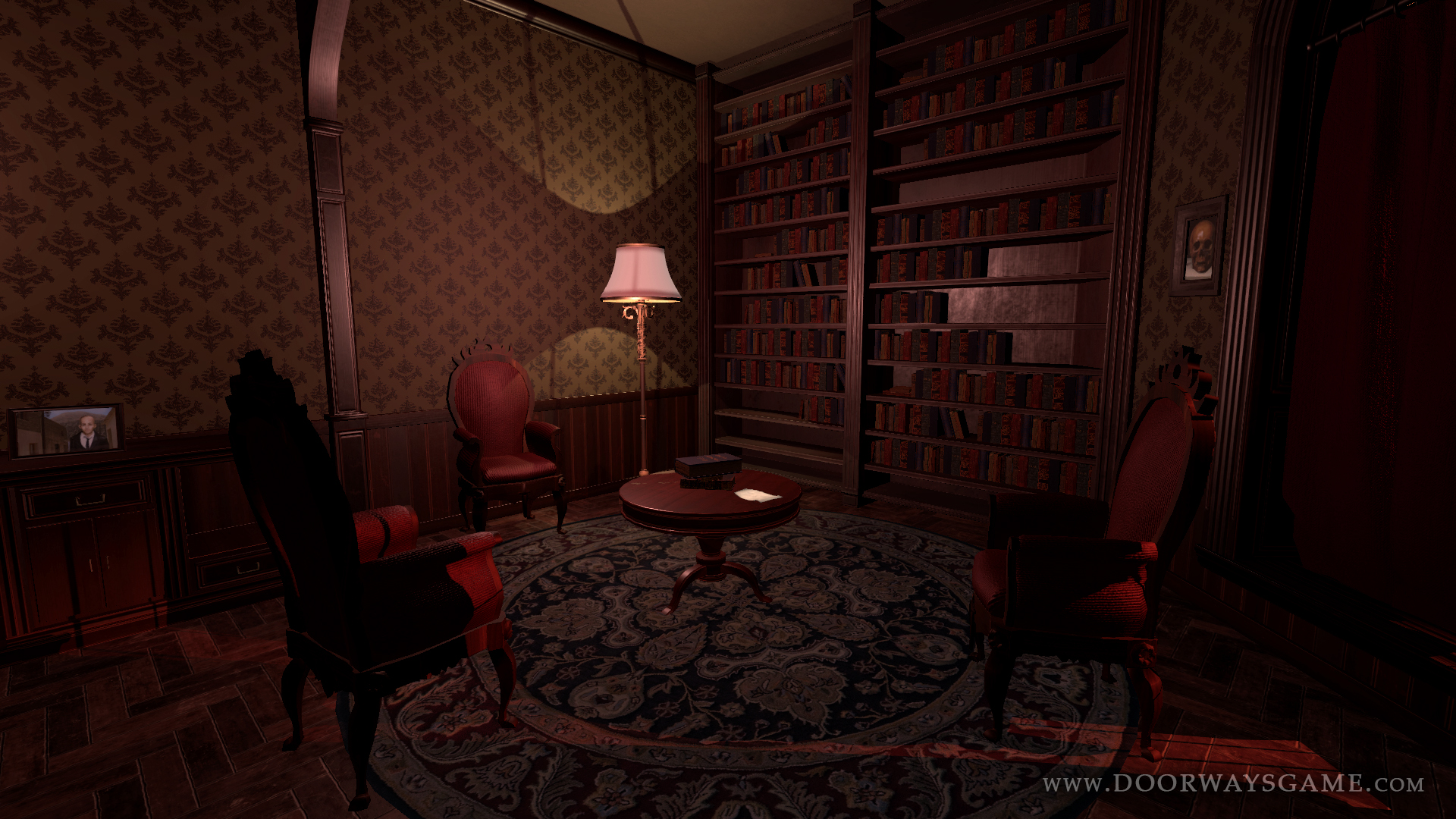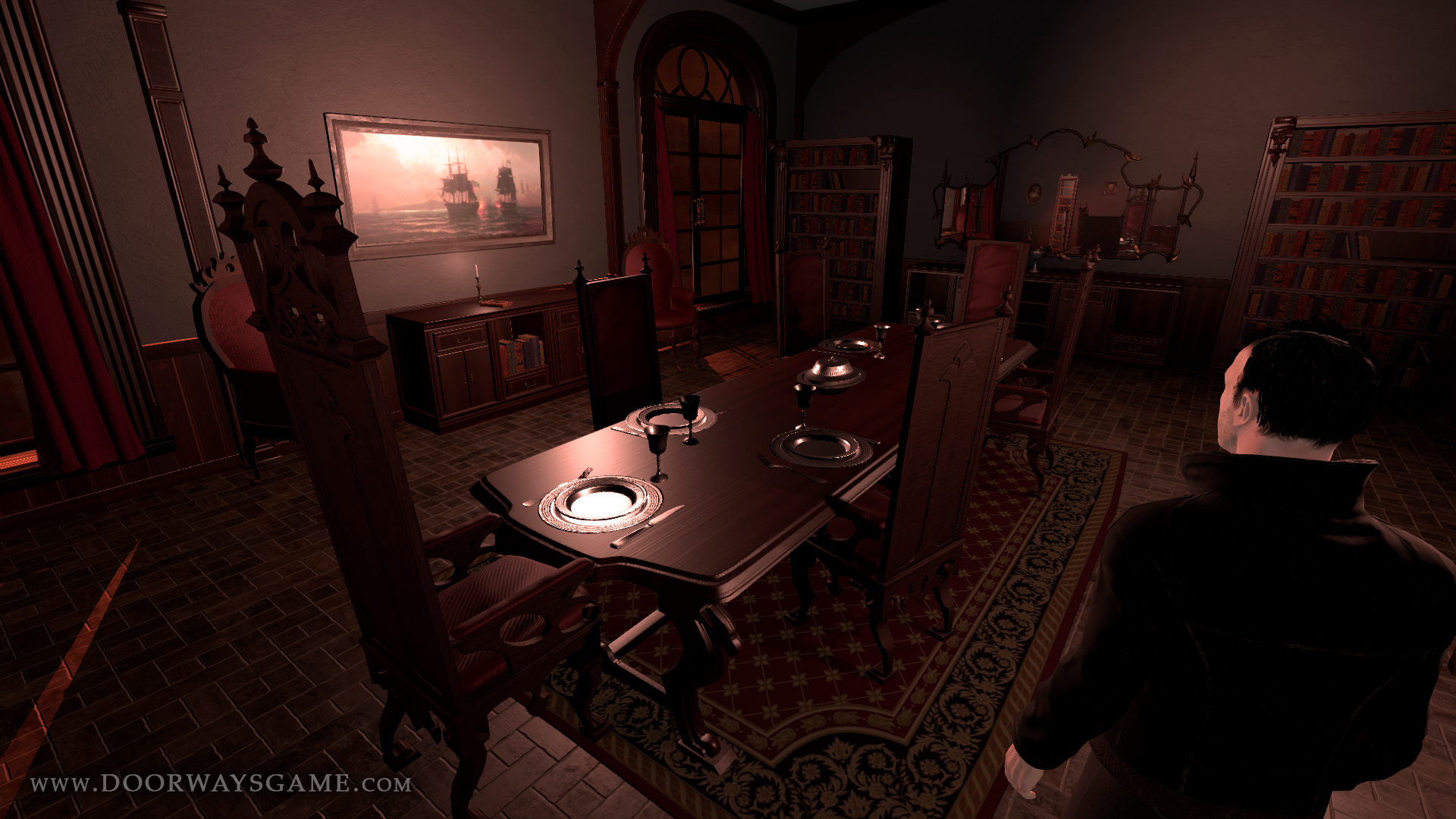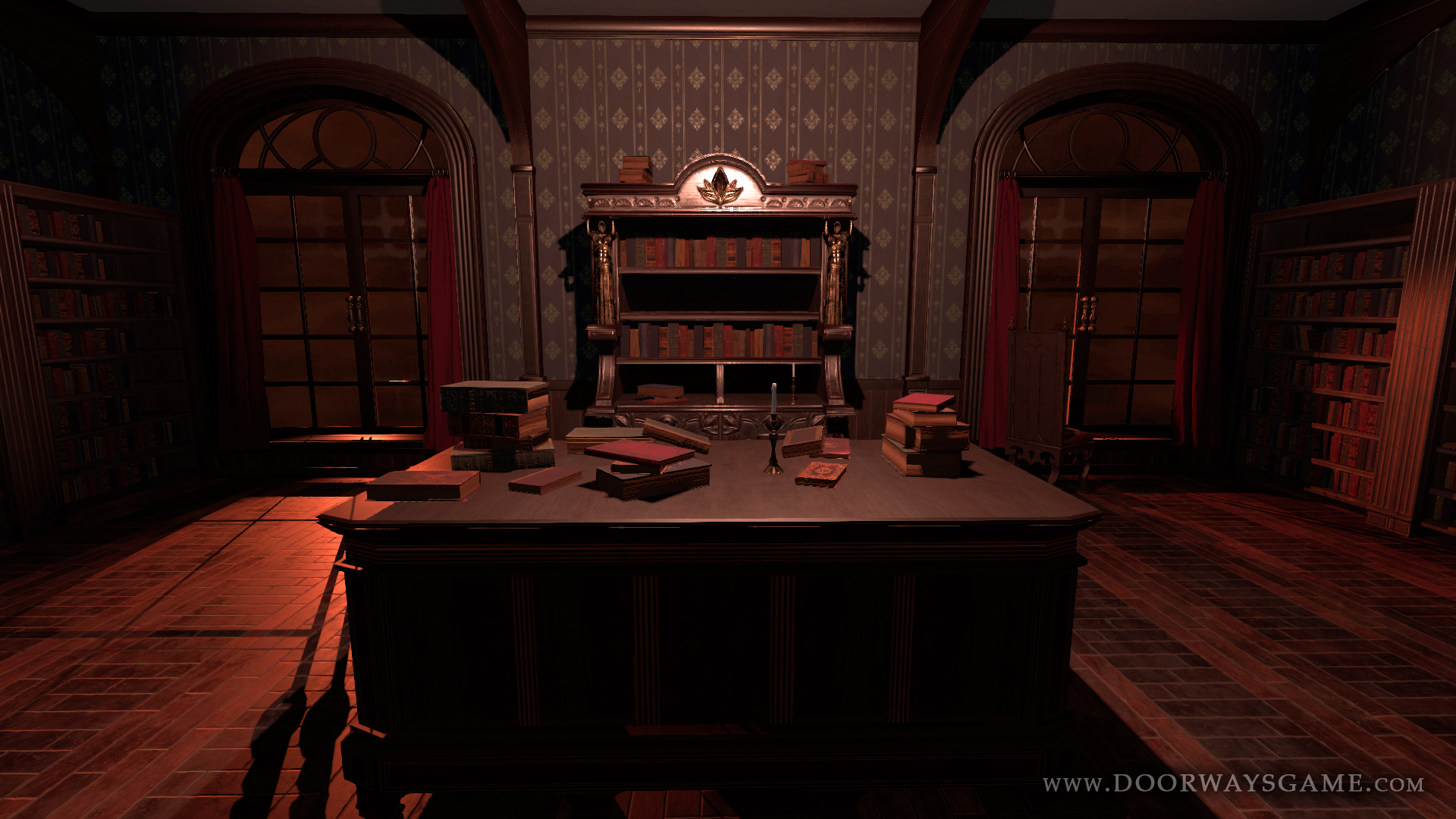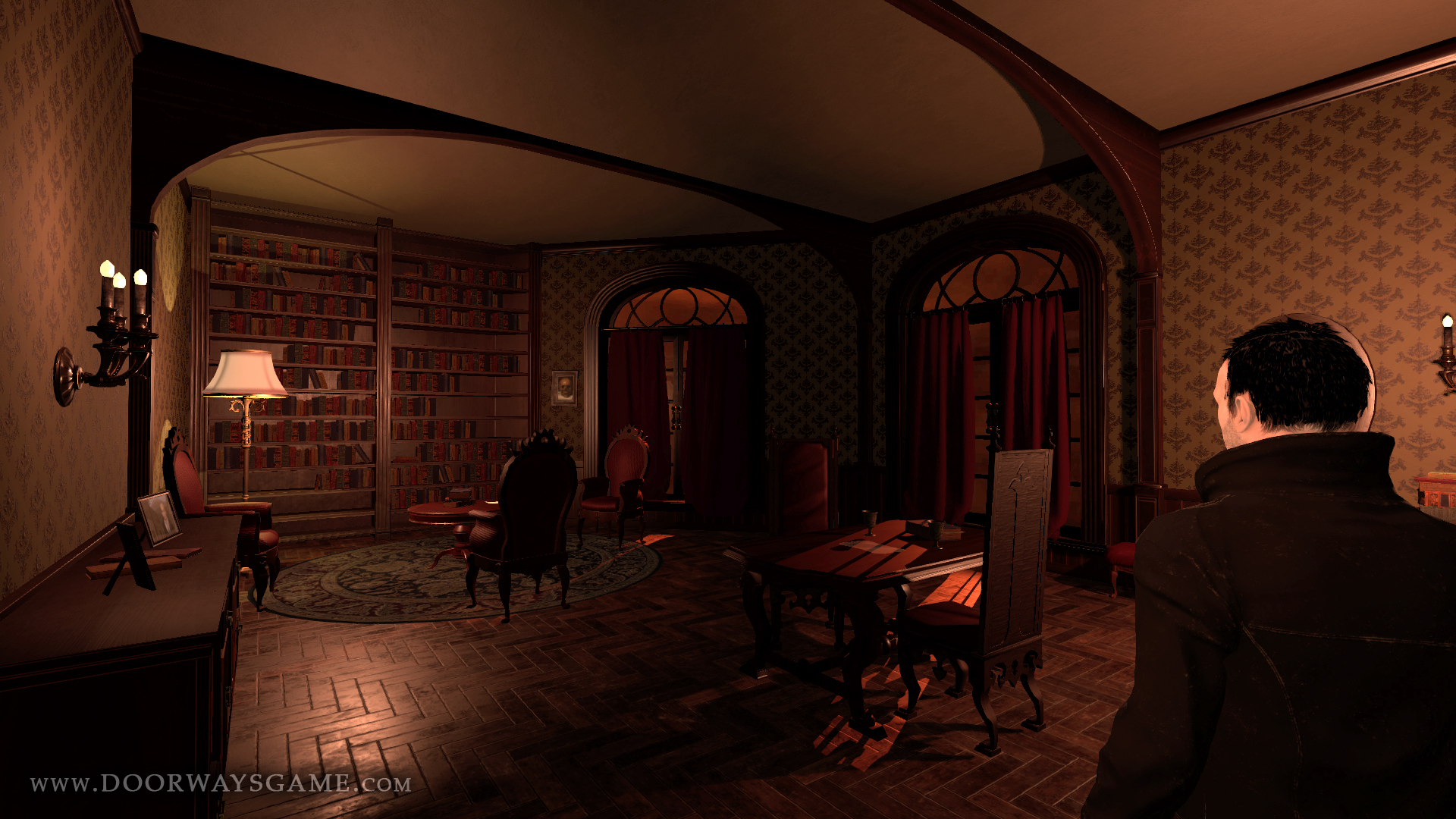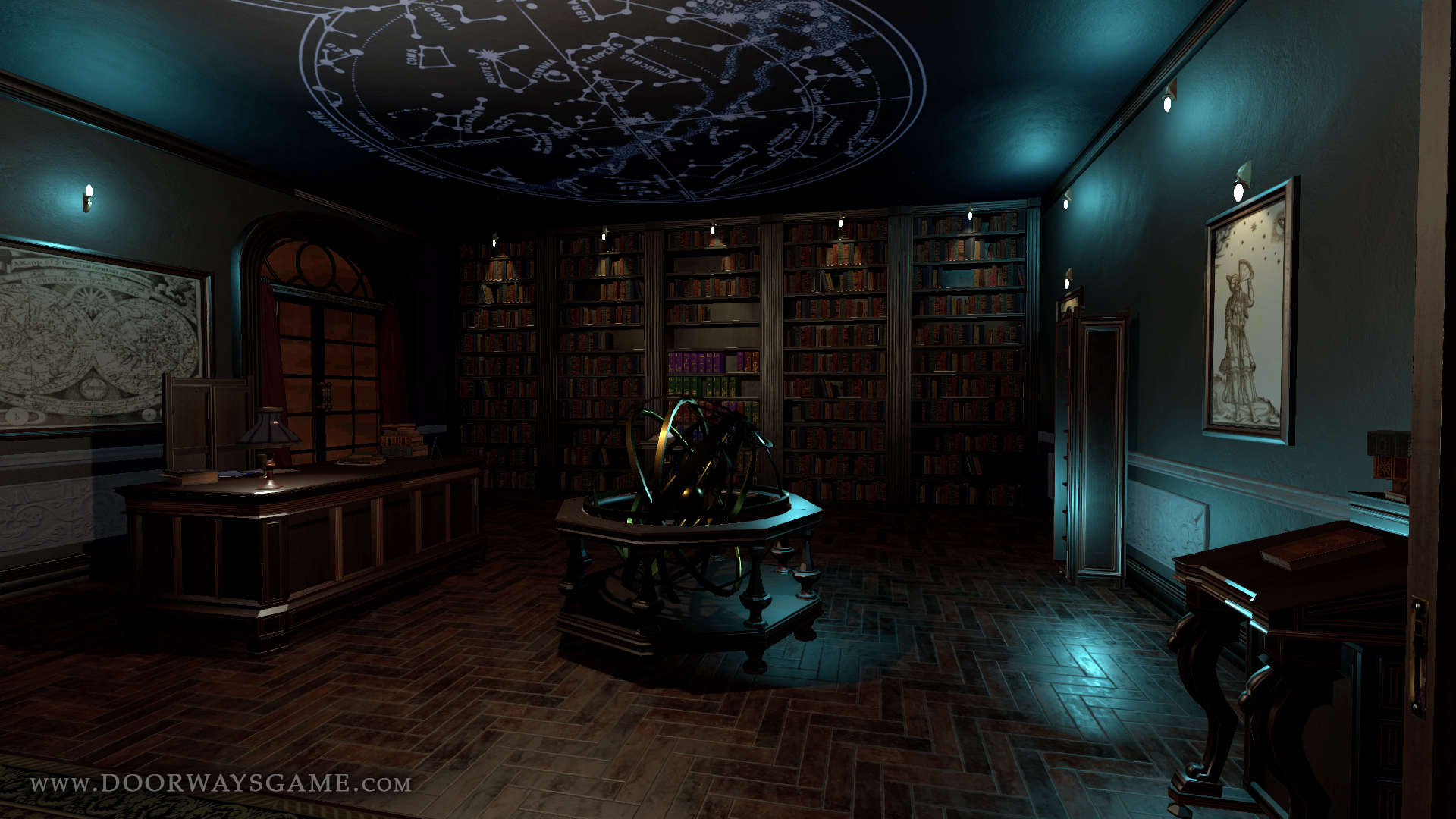 Once again, we would like to thank all those people who support us in this journey, all those who like us on Facebook, shared and tweet with us, etc.
We never thought we would reach this far and this is all thanks to you, who support and trust us.
We'll be sharing new assets soon. Remember to follow us to be updated:
Cheers and best wishes for the new year!
Tobías "Toba" Rusjan and Saibot Studios