Hi!
It's been a while since the last devlog, mainly because I've been working on the final scenes of the game. I wouldn't want to show anything related to the climax! Something I can show is the new artwork for the interrogation/ interview room. The original art was basically a conference room being used for interviews, but it didn't suit the atmosphere of the game. It was too… clean, and I wasn't satisfied with it. The perspective type view also didn't fit very well: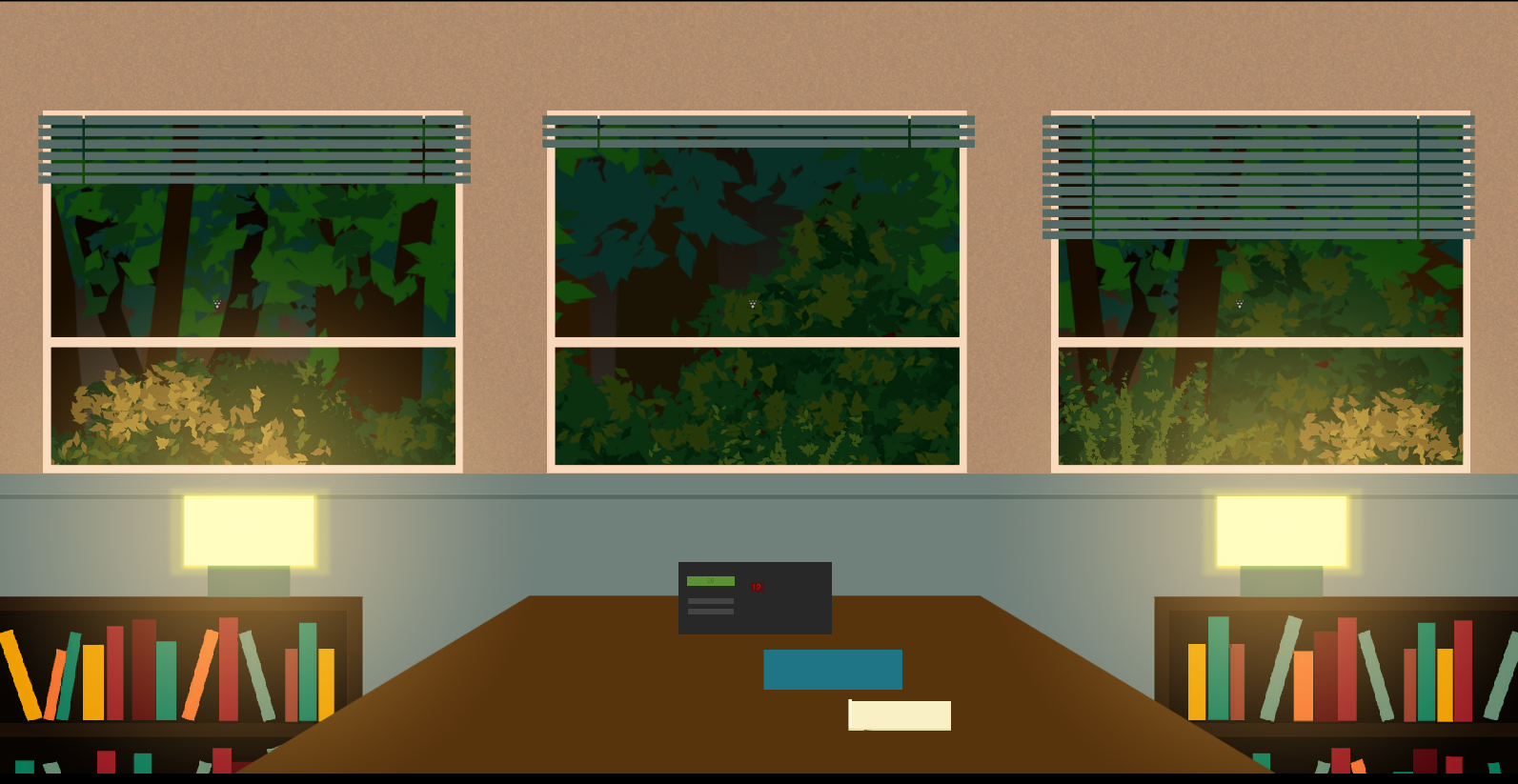 You might have read that the game is, in part, inspired by Korean thriller/ murder films, the biggest influence being Memories of Murders (which is also my all time favorite film) One of the things these films have influenced is the atmosphere. And I feel the new interrogation room (which is a store room being used for interviews) fits this influence, and the atmosphere of the game a lot better. The color palette is also very inspired by what is usually seen in those films, especially when it comes to scenes in police stations. I'm also happy with how damp, grungy and cluttered it looks.

I feel this blends well with the rest of the art style of the game as well, and I'm quite satisfied with it!
You can see a lot of those elements in this shot from the opening minutes of Memories of Murders: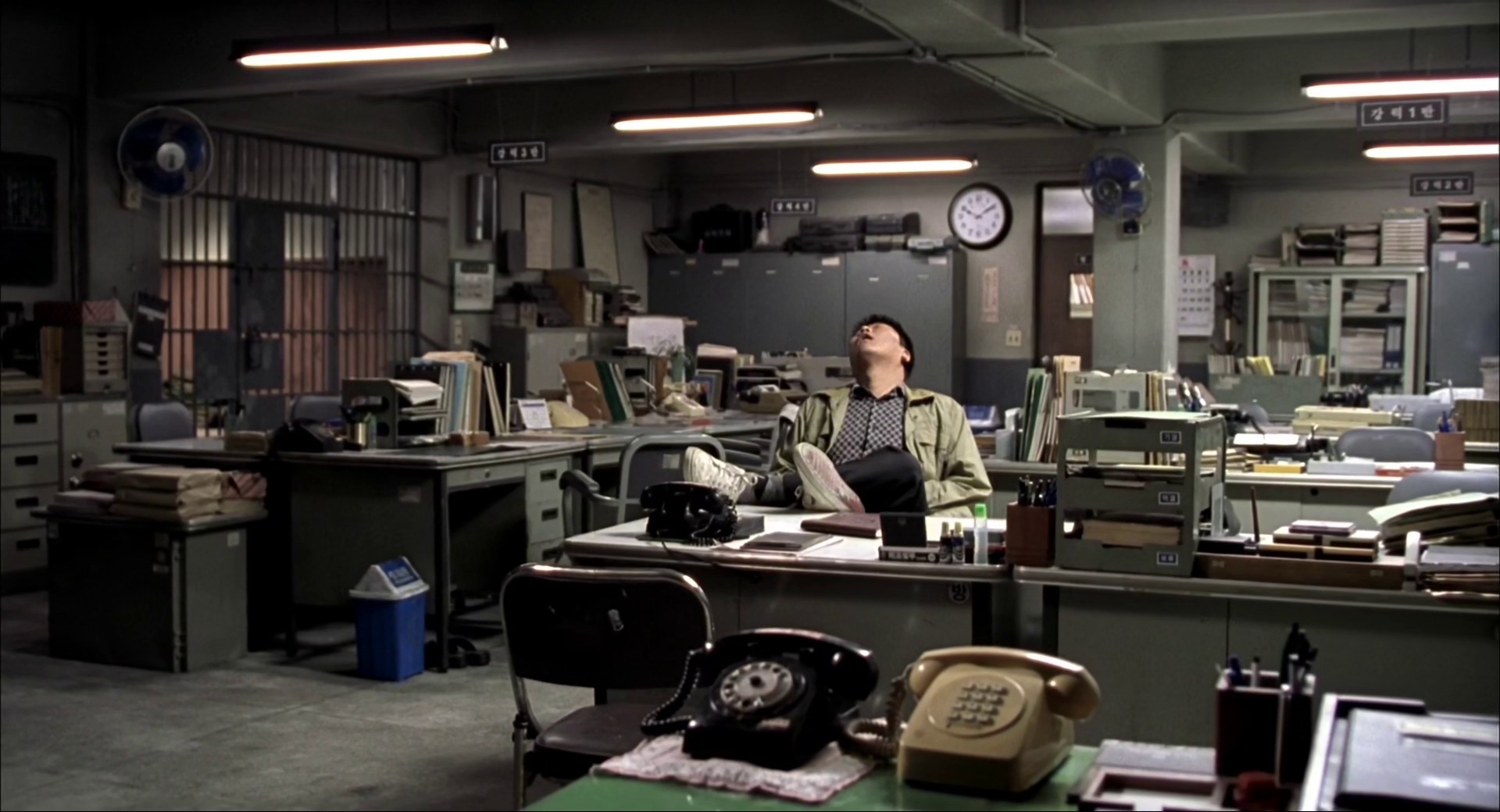 -Armaan