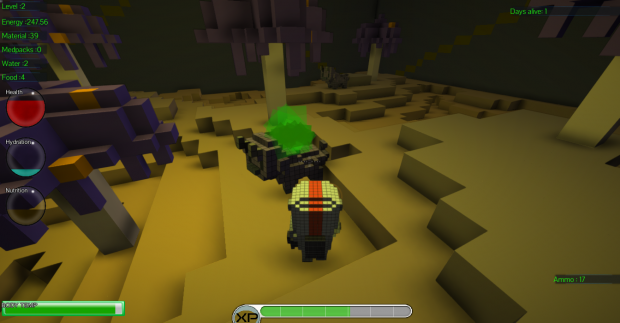 0.5.0 is here!
This is the biggest update Infinite Pixels has received, take a look at the changelog and the video. A new map has been introduced, changed character control system from first to third person and much much much more.
added "jetpack"
added "space hut"
added asteroids
added asteroids mining
added body temp stat
added camera distance control with mouse scrollwheel
added dynamic trees that can be chopped down and drop material
added gravity checker when building
added hyper speed fx to the spaceship
added jetpack mechanics
added looting system
added new enemy "Akimbo"
added overdraw shader when building objects
added pigs
added random chest spawning system
added spaceship gun
added water spawn system
added zero gravity mechanics
character control system changed from 1st person to 3rd person
fire now stabilizes your body temp
fixed interaction problems with the generator
fixed leveling system skillpoints problems
improved building system '
improved gun and bullets system
now when you save your game you lose hydration and nutrition
pigs spawn food when killed
removed material extractor
removed skeletons and goblins
replaced "Tent" with "Bed"
replaced main game map
replaced spaceship mechanics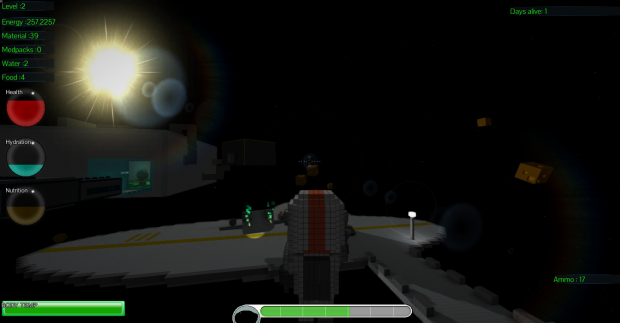 The demo of Infinite Pixels has also been updated so you can try before you buy!