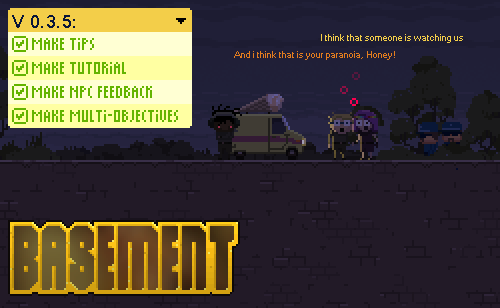 Hello, it's me and a bunch of new stuff from Halfbus. Look at what we are offering now:
- Funny NPC feedback
- New objective system. It's now way easier to understand what to do, at least we believe it's so. And there are help-buttons to get a clue.
- Tutorial level, simple, with graphic tips in objectives. (First comers, we'll be especially glad to hear feedback about it)
- Detailed money view with graphs and divisions for economists.
- Some small features like ability to delete building room, character assignment highlight and electricity consumption overview.
- Unaltered, barely visible bugfixes and improvements.
As always, we're waiting for your feedback, and continuing development.
Have a nice game,

Halfbus