CRS and ALL the team members have been more focused that ever! This article give a brief rundown of what the Teams are doing to improve your gaming experience physically and behind the scenes. There is literally too much to discuss in just one article! Along with the Team's synopsis is the introduction to the new "OCS Training Corps" created to streamline new HC applicants, CinC reports, and Squad of the Week! Read the article below...
---
CRS-Headquarters lit up this week as the CRS Teams push their end of January deadlines. With Several new team members this past month, their contributions have really made a difference! Listed below is a brief synopsis of what the Teams are up to. Please note, these are NOT the extent of what's cooking behind the scenes, nor are they sorted in any specific order of importance.
Development Team - SNIPER62 - Bug/report/code fixes, hybrid supply, and finalizing the inbound hot-fix (just to name a few).
Operations Team - PILOTMC - Checking on new hardware, and managing WWII Online Colo site
Quality Assurance Team - SCKING - Testing and "breaking things" is their motto (I know a few in-game players who would fit right in hehe). I can attest that this team is very proficient!
Community Dev. Team - SNIPER62 - Updating High Command tool site, updating new billing page (for non-Steam accounts page)
Production Team - HATCH - Updating/creating/audit/testing physical models and terrain.
Game Management - OHM - Monitoring Campaign #159 inside and out - literally
Support Team - DWALIN - Billing and technical support management, live chat management on website
Community Management - BLKHWK8 - Forums, community, and High Command management. Forums have been HOT!!!
Marketing Team - CHIMM - Tutorial videos, and social media content/management.
Biz Dev/Steam Store Manager - ZEBBEEE - Game/business analytics, Steam Store marketing and management
CRS is always looking to expand our Teams. WWII Online thrives off of players stepping up and helping to do more. We have found that many of our best people come from within as they typically have an already existing strong grasp of not only the game but also the depth of our community and its core values! There are many options if you consider joining some of our volunteer programs directly serving the game's operations as either a technical or non-technical person.
Have questions? Ready to help? E-mail here to apply: jobs@corneredrats.com. You can also go to www.wwiionline.com/volunteer to see all opportunities.
High Command and the Joint Training Corps.
A new team has been assembled to handle the new OCS (Officer Candidate School) applications. This group will be training applicants for both sides with a unified training to "fast-track" the process. Several squads replied to the Squads wanted for HC article earlier this week, and are going through the process as we speak. High Command teams are always looking for new officers. Join the Allied High Command or the Axis High Command to push your team to VICTORY!
From the CinC
Allied Commander in Chief: Hateract:
S! Soldiers, sailors and airmen of the Allied side.
This campaign thus far has put us to the test, and we find ourselves ever on the defensive. We can still turn the situation around. More importantly, these difficulties allow us to sharpen our mettle and to focus on the key points placed in the goals for this campaign before it began. We must maintain and continue our efforts to retain our fellow players through multiple missions and build strong squads and temns in order to combat what some days may feel like impossible odds. In addition to this, we must be creative in finding new ways to defend our territories and take the fight to the enemy, making sure to shake things up and provide the combined arms fun we seek from wwiionline. Hang tough, make friends, and be original! Together we can change the tide!
S! Hateract, CinC, Allied forces
---
Axis Commander in Chief: LaFleur
The Axis juggernaut continues after its early gains in the opening week. Our officers and the Axis playerbase have adjusted well to the new supply and equipment environment differentiating armored and infantry brigades, resulting in great action on the ground.

Week 2 began with the Axis threatening the major cities of Brussels and Antwerp in the North while consolidating our positions across the Meuse in the Center and South. Action early in the week saw the Axis push further in the South towards the next major river via Laon, followed by action in the Center pushing as far as Mons and Bavay. The latter part of the week culminated on great victories in Brussels and Antwerp, with the Allies marching in the far north and crossing the bays to occupy the mainland from Breskens east on the shoreline. We have great momentum and our victories have been characterized by great communication and active leadership from our High Command officers.

Also this week the Squad HC program was rolled out to provide squads to nominate up to three officers from their squad for positions within HC that will be placed in a division associated with the squad. This is a great way for your squad to participate in ingame decision making and help coordinate missions with squad objectives. Training of new officers has been streamlined through a Joint Training Command led by our senior Axis Trainers, Coila and Imbrutus. The training process can now be completed in about a week if cadets are available for a few hours of ingame training. We have already had one squad start the process, and we look forward to having more squads take part.

In short, we have had a great Week 2 and our morale and execution have been excellent – let's keep up the pressure on the Allies going into Week 3!

LaFleur – Axis CinC
---
Squad of the Week (SOTW): 7th Army Allied Strike Team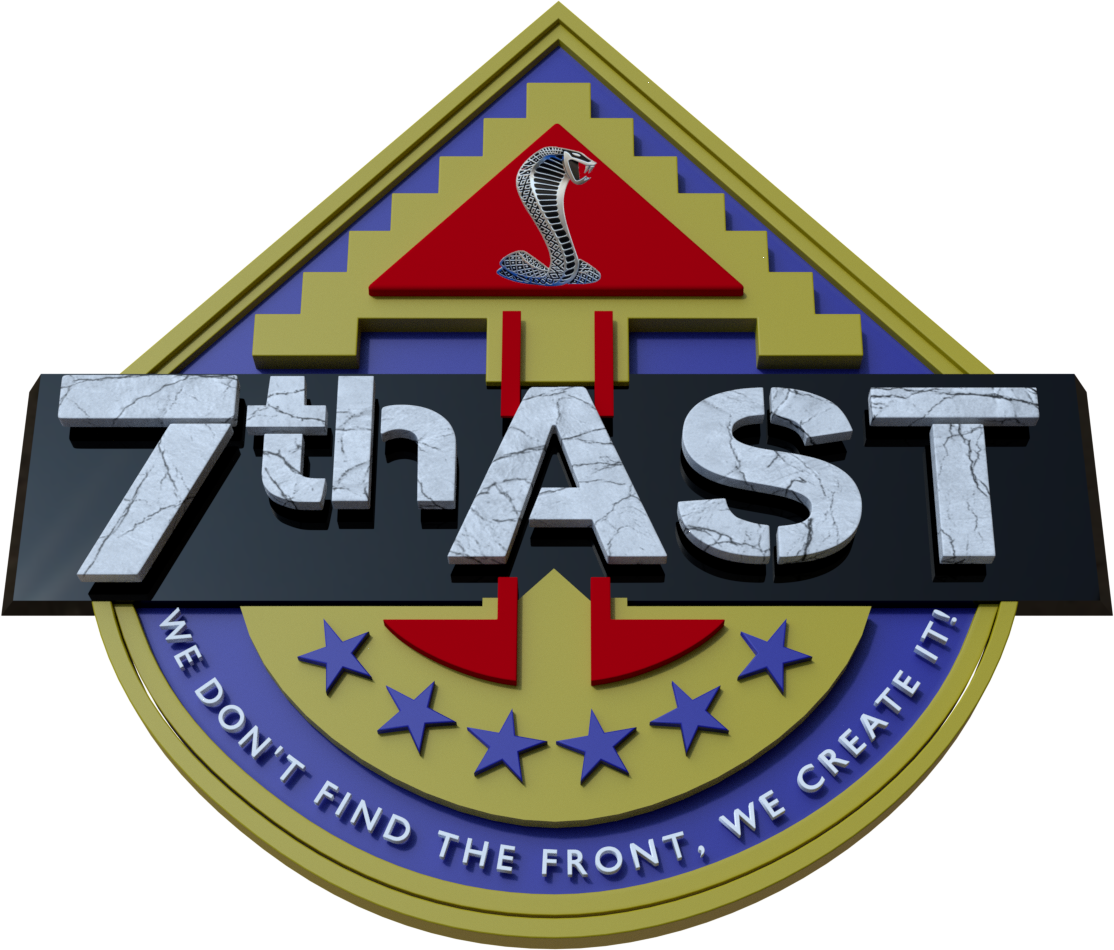 Key points
20 active members
Active since 6th October 2001
Multinational squad represented in a number of European countries (United Kingdom, Sweden, France, Germany), and across the globe, (Australia/New Zealand, South America, Canada and The United States).
Allied only
Recruitment: Restricted. Contact them for details
Key personnel
CO - B2K
XOs – Aunghous, Blkhwk8, Goreblimey, Khbeowuf, Mundagurri, Shorty1, Snort
About "7th AST"
7th AST is one of the game's oldest and best-known squads, formed in October of 2001. AST concentrate on Combined Arms warfare and are the allied side's leading units when duking it out tank-to-tank or digging in to defend towns. In a nutshell, these guys are the workhorses of the allied side.
Look for 7th AST whereever the biggest battles are. Contact a recruiter for more information if this sounds like the kind of warfare you love to take part in.