- How can we surprise our Formula Wincars users?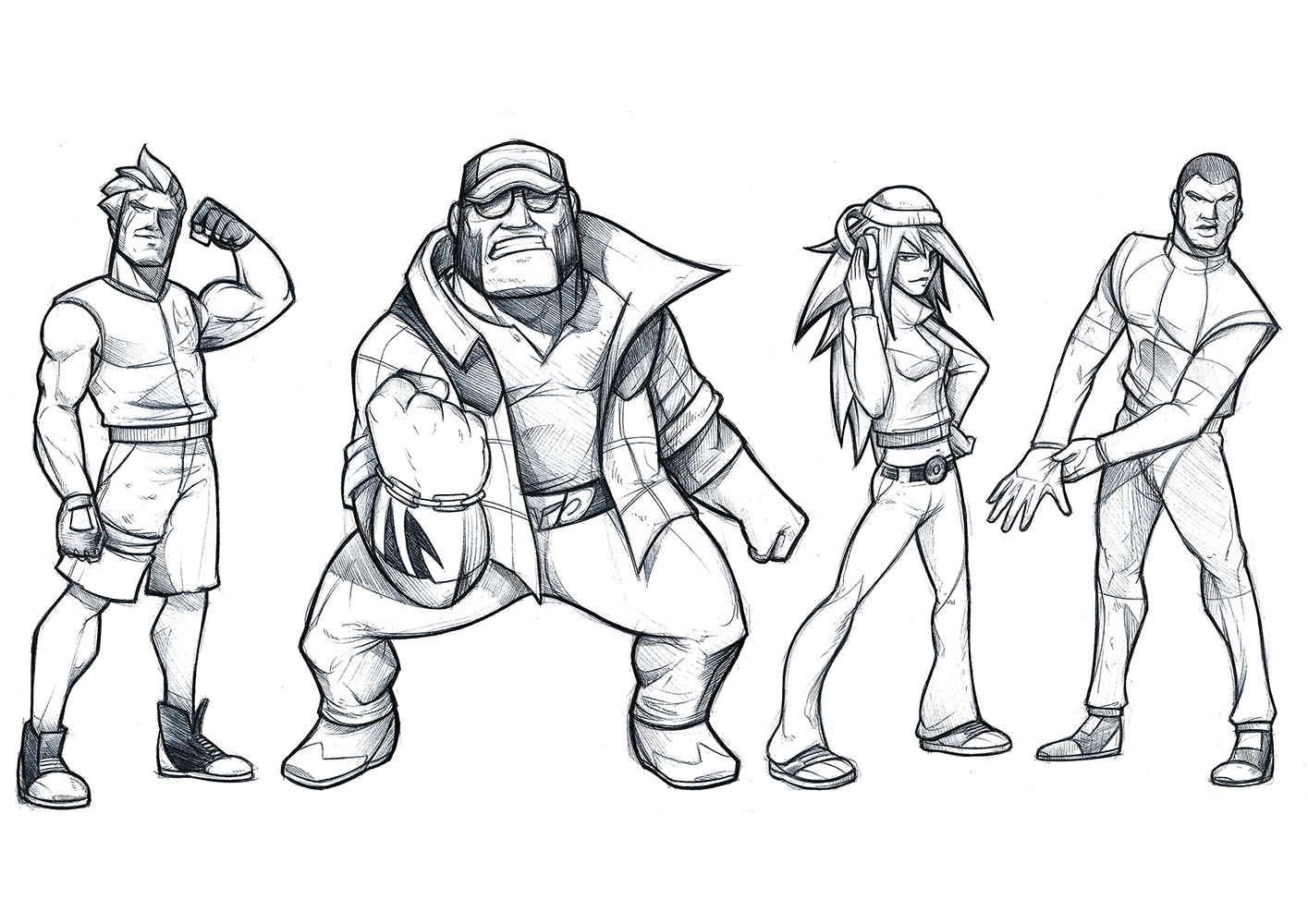 We have to do a different graphical environment!
In this situation, the first thing was to define a few basic graphic styles. Each following method is different and valid:
- Super Deformed: Also called "Chibi" by otaku people, and "big heads" by the rest. Small figures with larger heads. The characters are infantilized and its appearance becomes adorable, so it is mainly used for merchandising products (movies, series or video games toys). Examples of this are Final Fantasy IX or Pocket Fighters.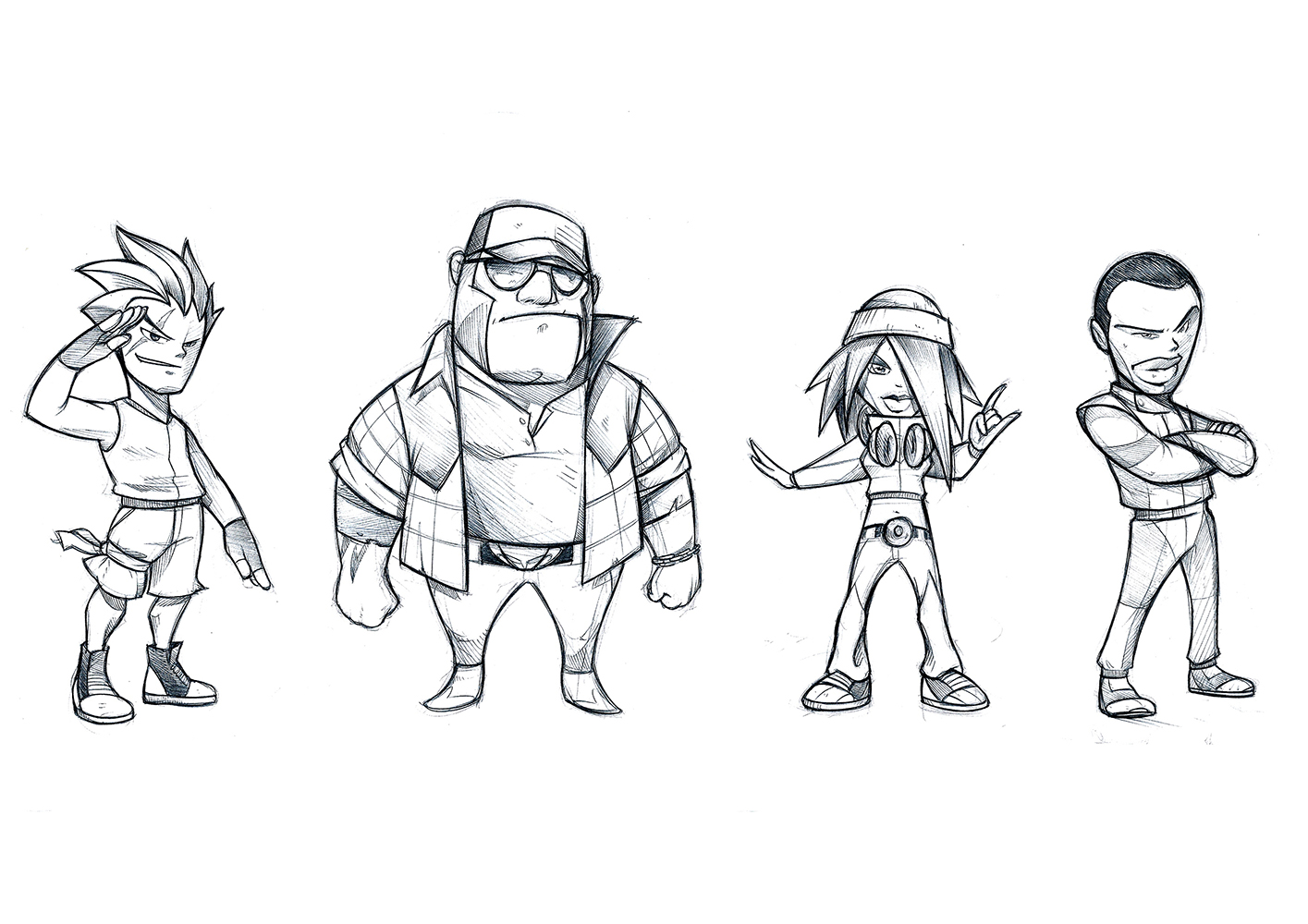 - American Comics: Huge musculature and exaggerated positions. The figures have anatomical rigor, but in an extreme way (huge bodies with small head). The layout and drawing are detailed providing tension and drama. The characters are strong and powerful, looking like warriors or gladiators. Marvel or DC comics are the perfect examples.
- Animated Series: Curvilinear strokes and marked drawing. Proportions are not totally anatomic, turning into comical and funny figures. The characters seem more flexible and able to represent different positions without losing dynamism. Good examples would be the Disney films from the 90's , specially Aladdin , Hercules or Tarzan.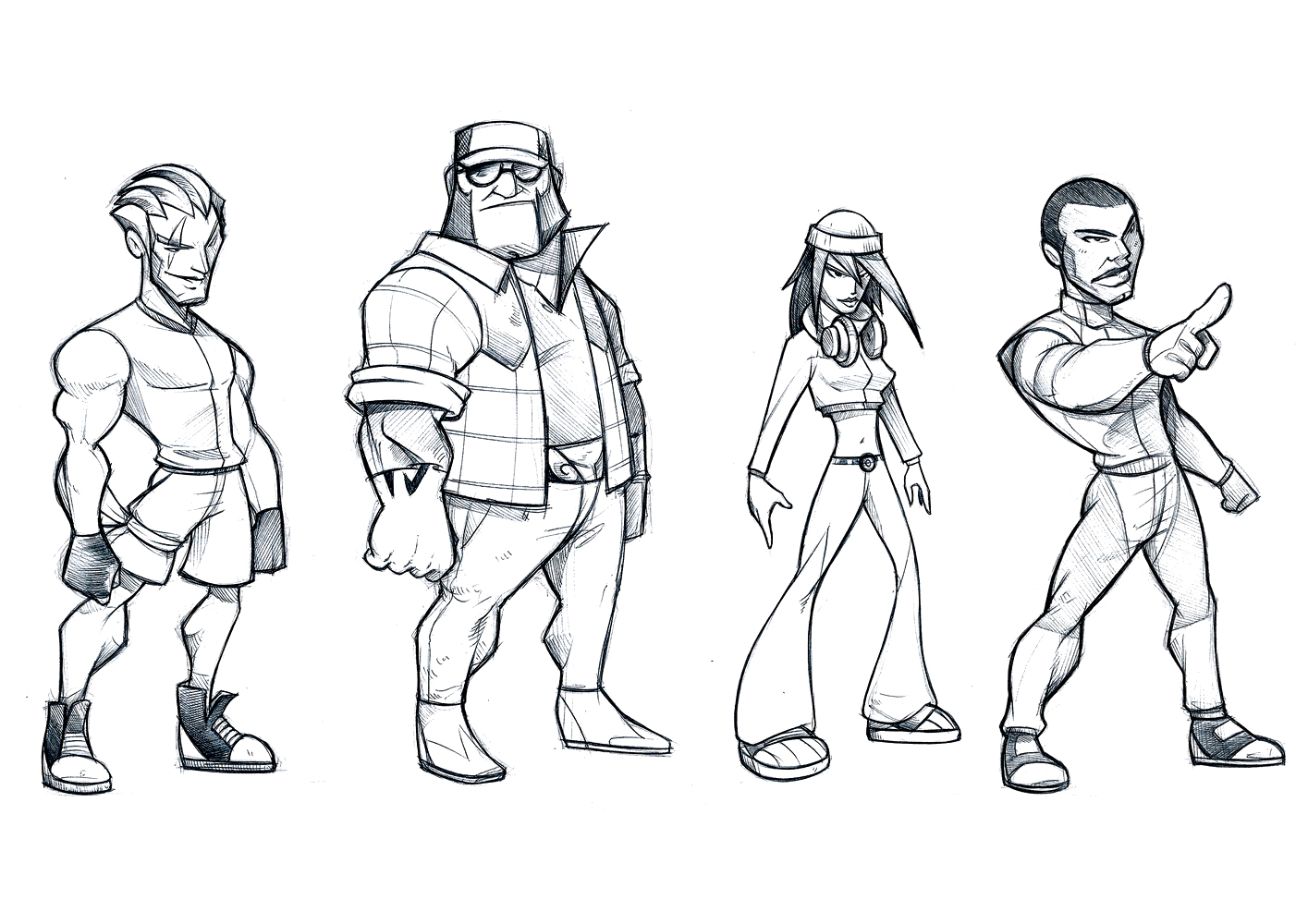 - Manga

, or Japanese comics are also important. The characteristics of this style are slimmer and slender bodies, but first of all is the importance given to the eyes as a means of expression. The eyes are quite bigger, achieving to reflect the feelings, often exaggerated (radical mood changes). The characters are caricatured and tend to rise above the environments (much more serious). References are Ranma ½, Saint Seiya or Sailor Moon.
After thinking in these different styles, we decide to create an "unique" style to represent our pilots. We look for originality, but without being unreal. A good breakdown would be:
- 45% Exaggerated physique
- 25% Extreme expressivity
- 20% Funny appearance
- 10% Deformed proportions
We wanted to get a 100% visual appeal, creating a group of characters with a recognizable look. We'd love to hear people talking about the "Wincars visual style"!
Hope you've enjoyed this, be creative!