Ludum Dare #22: Alone In Space...
The weekend of December 17th was Ludum Dare #22, the theme was Alone. My entry was Alone In Space... a game about being stuck in space, separated from your convoy with rouge Artificial Intelligence after you. Ludum Dare gave me a chance to try a few new features out that I am adding to Untitled. I used a plugin that allows you to map the controls to a key of your choosing, or even to a GamePad/Joystick. I also did a fast and dirty version of the Online High Score board. Click the image bellow for more information about my Ludum Dare entry, and to try it: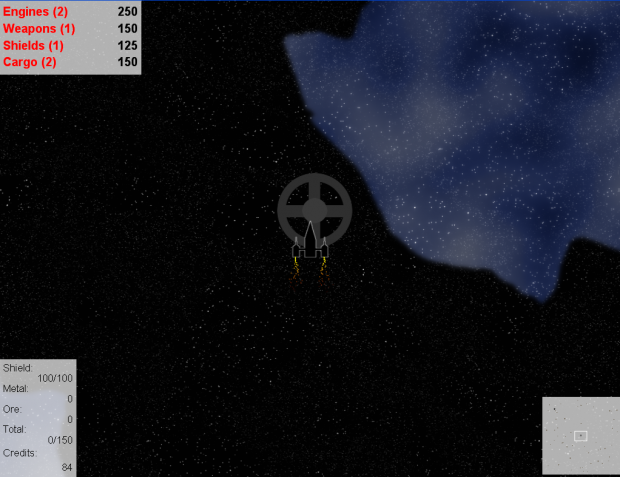 New Websites
I have revamped the All Around Games website to reflect current information, and offer some insight into how I work. You can take a look here.
I have also created a website for Untitled, that will launch with Beta 3. It will contain helpful information about the game, and be the easiest place to view the Leaderboards.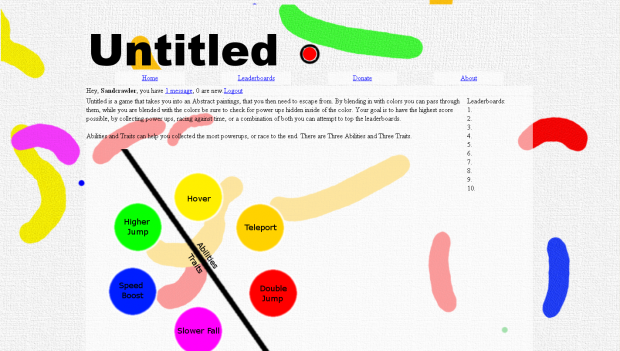 Beta 3
Beta 3 is coming along nicely, it will include the configurable controls, Leaderboards, new pickup particles, and several small changes. I hope to release it early next week, if I can stop adding and changing features. To accommodate the new configurable controls the main menu was redesigned.