A lot of feedback was collated, following the launch of The Ingenious Machine. I have addressed many of the key criticisms, and released an update that solves them.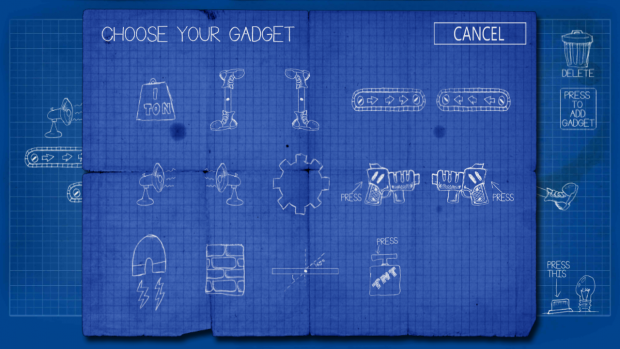 The changes are as follows:
Players now select gadgets from a menu (pictured above), rather than using a second finger, making it easier to see what has been selected.
It was reported that gadgets were occluded by the players' finger when moving them. To solve this, players now have the option to move a gadget using two fingers (the game will position the gadget between the two finger positions).
Windows Phone and Windows 8: The time limit only occurs in the trial mode. The full version allows for continuous play.
Android: The time limit has been removed from the free version completely. The free game is now also able to save progress. It is now essentially a fully playable demo of the first five levels.
These updates are already available for the Android, Windows 8, and Windows Phone versions of the game. The update will appear on iOS within the next five days.
The update is free to existing users.