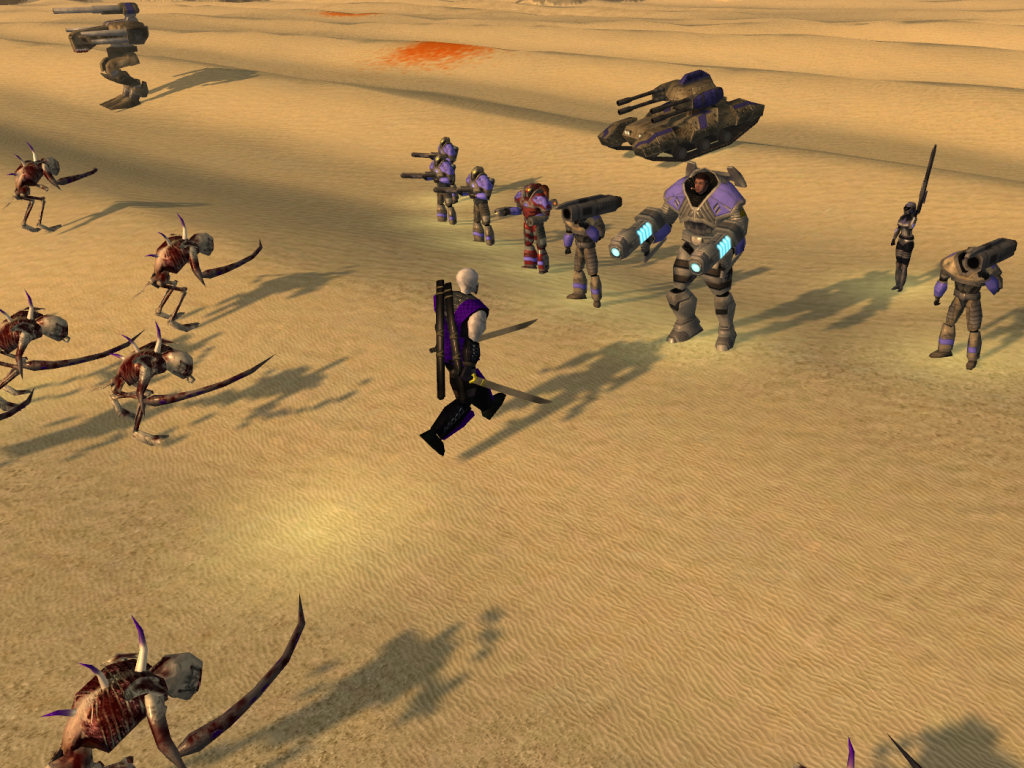 A new full installer for The Cursed is available now. In the first place it includes a brand new version of the game. Moreover it features a new version of Spring engine that comes (among other things) with a drastically improved pathfinder algorithm.
The most important changes to the game play are:
damage reduction that heavy/light weapons do against light/heavy armour was reduced to 25% (was 50%)
heroes are included as fully functional game play elements
The implementation of hero system took me some time. The present state looks like this: you start with a hero and a couple of other units. Currently there is one hero per faction: the imperial "Sarge" (assault class) and the undead "Shade" (melee class). The hero will gain experience when he kills enemies (or is close to allied units that kill enemies) and levels linearly. There are currently 5 hero levels that can be achieved. Whenever your hero dies he will receive a XP-penalty but will not lose a level (no matter how many XPs you loose). A killed hero can be rebuilt in the barracks/pyramid.
Whenever a hero levels he gains more hit points, do more damage and jump further. Additionally heroes receive special abilities:
Level 1: both heroes: hero aura, all seeing / Shade: cloaked when not moving, can not be parried
Level 2: both heroes: jumping
Level 3: Sarge: plasma cannons / Shade: decoy
Level 4: Shade: cloaked while moving
Heroes are now a fixed game play element in The Cursed. There may appear additional heroes to choose from if you guys like the hero concept.

Go get it while it is hot!!!