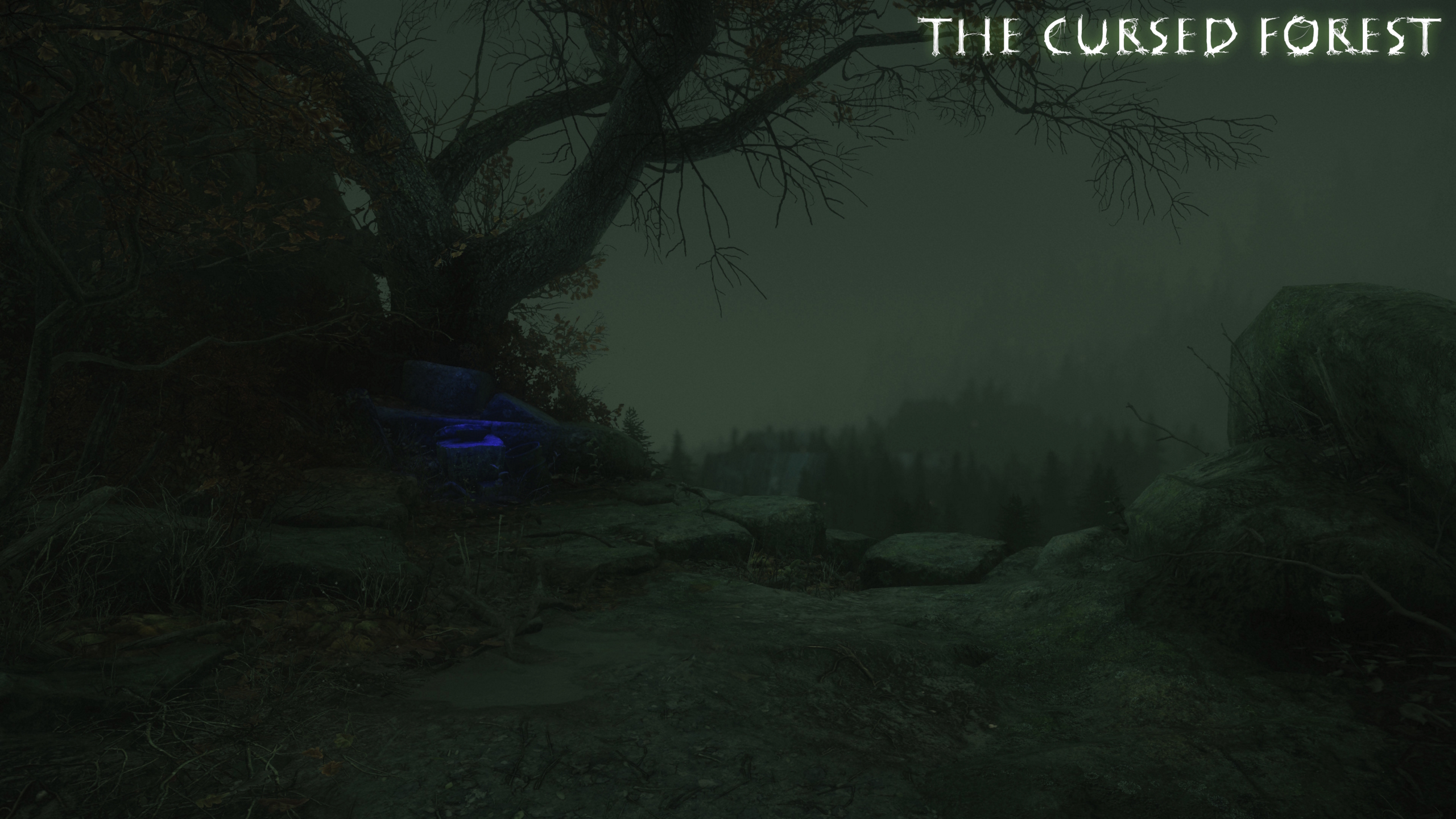 It is autumn now, season that even associating with our project. The Cursed Forest Remake that is able in the Steam is still in the development state and we glad to announce that release date is decided. It will be at 2018 November. There is one bad nuance. Current autumn will have a lot of big game releases and it will be hard to be seen in that season. That is why we plan to wait when market situation will be calming down. We think it will be in 2018 December or 2019 February.
Probably, we will give access for the final section to the early access players in the November. And our future players would be able to play it after full release that will be when market will not have many big releases as we mentioned before.
In the current moment we working at the 5th section (final section). Main graphic content is nearly done, and some event already made. Also, we have made many improvements for the previous sections.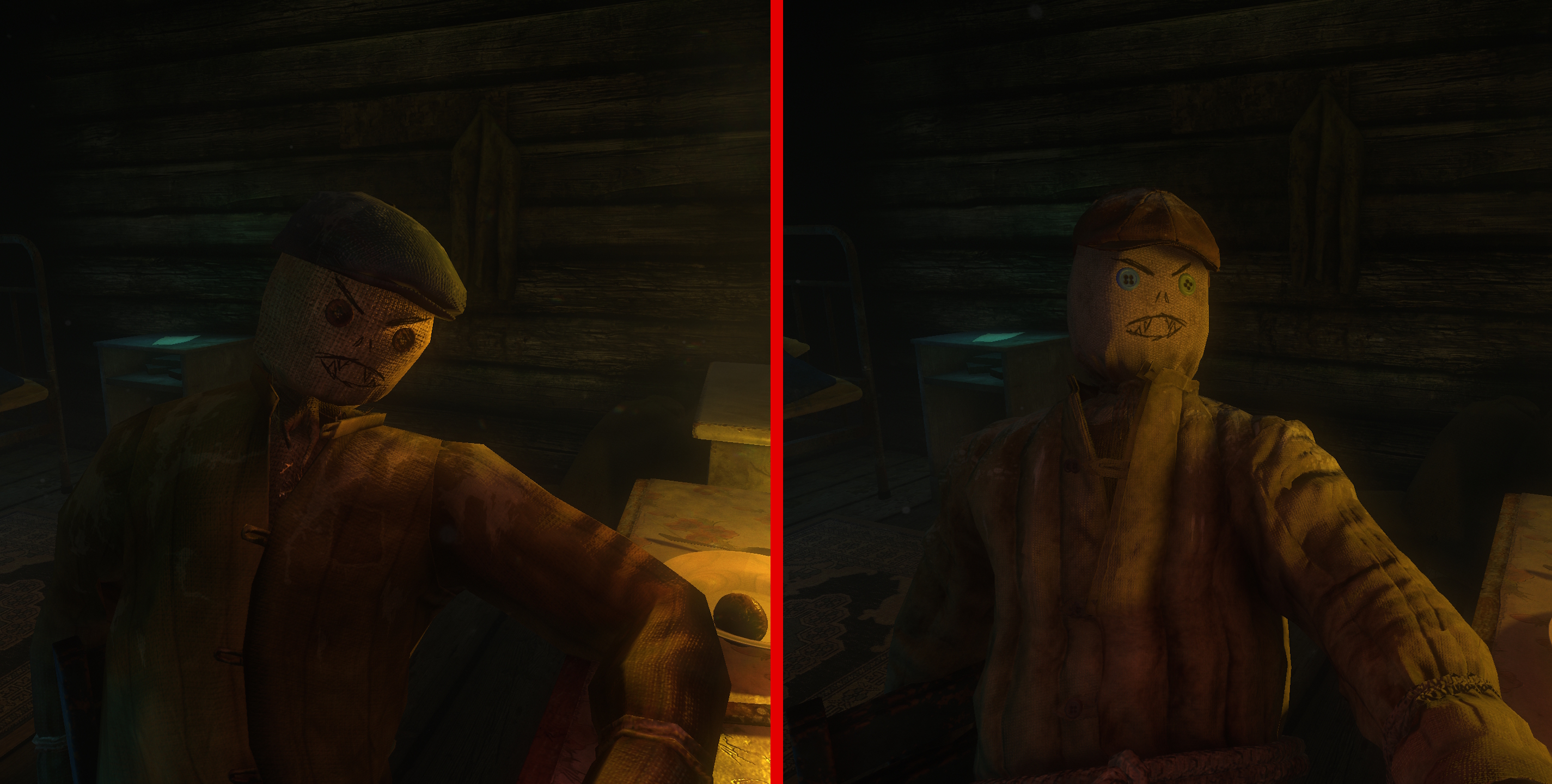 • Scarecrow model is improved. Change old one to the new one wasn't easy, and took a longer time than we expected. We hope you will like it.
• Intro was updated. We changed few scenes and fixed a lot of small things.
• We improved beginning of the 4th section. Now it will be more intrigue and become more interesting.
• We improved video playback for the monitors with not standard aspect ratio (21:9)
• Now user brightness and contrast configuration in the 4th section is stable.
• We changed gamepad picture in the control configuration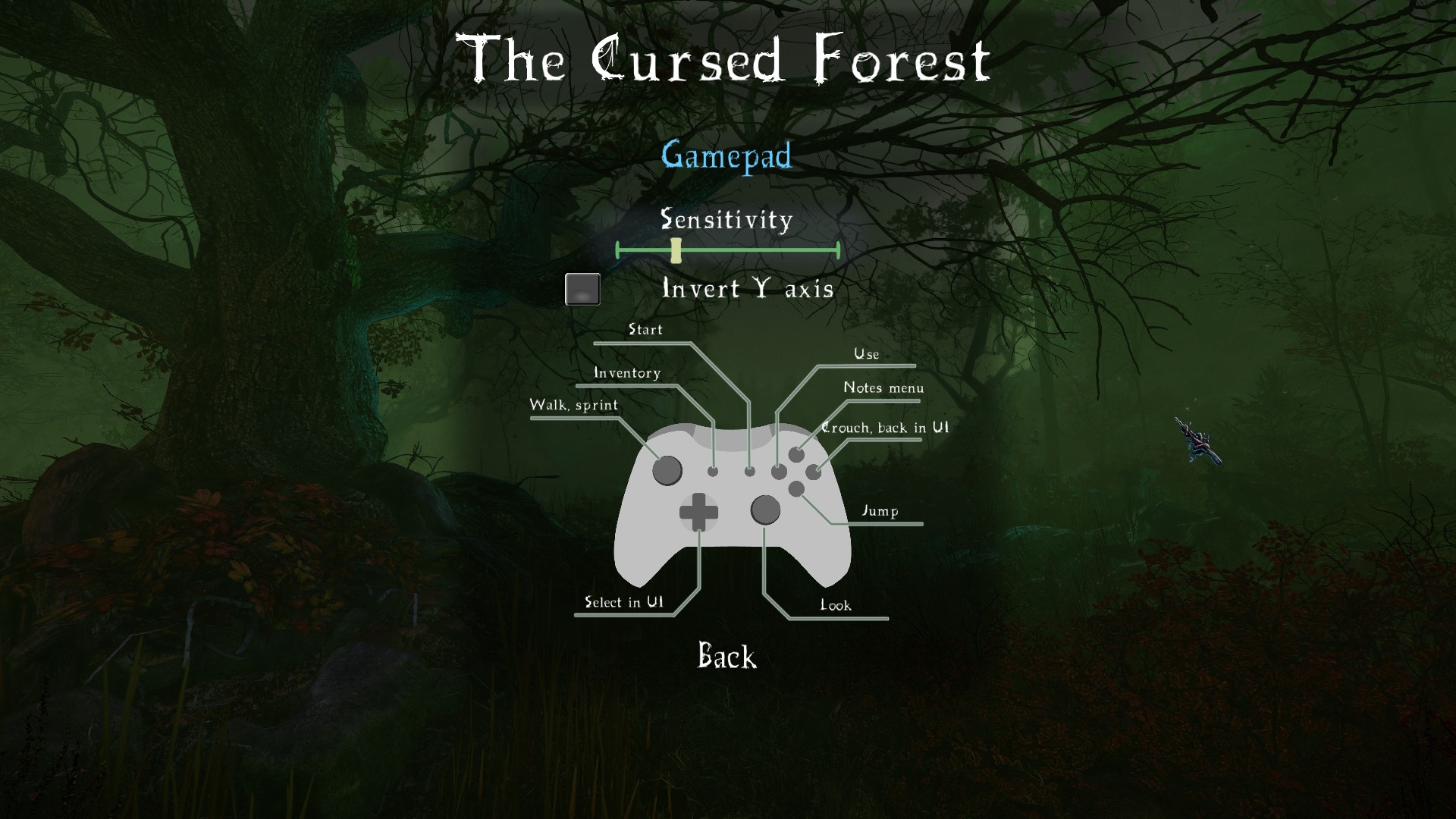 • Few small events in all sections has been added.
• Many small improvements for the all sections.
• As lostprophet asked font was modify with the symbol support that used for Hungarian language was integrated. Now for this language is possible to localize all the main elements.
Lately we tried to launch The Cursed Forest on the Proton. Game run pretty well, but there is a possibility that can be other small problems, but except of that playing on Linux became easier. For better productivity we are recommending video cards that supporting Vulkan and latest drivers.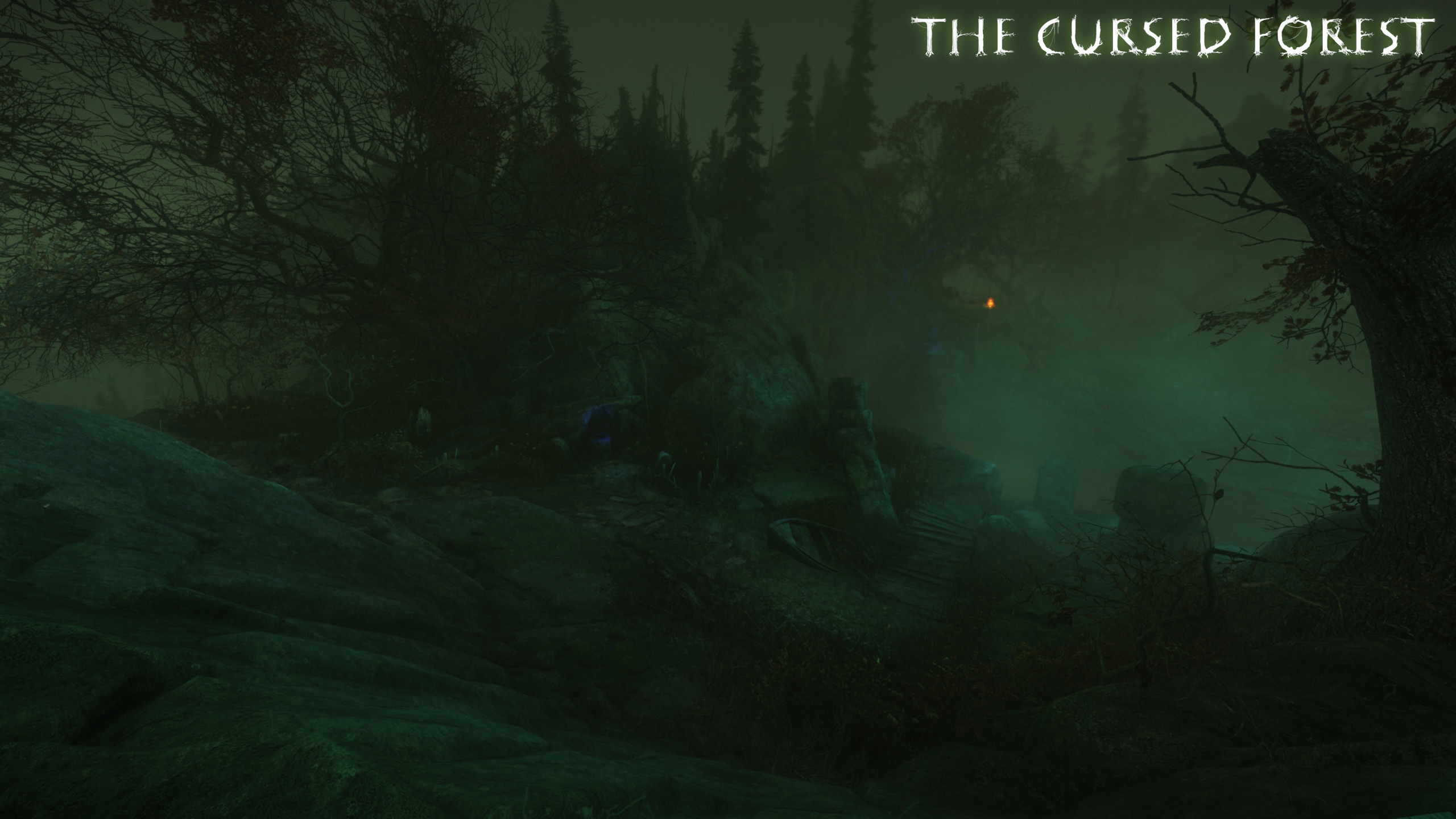 Also, we made a creator page in the Steam, you can check it there: Store.steampowered.com
Please subscribe, we for sure planning to make new games!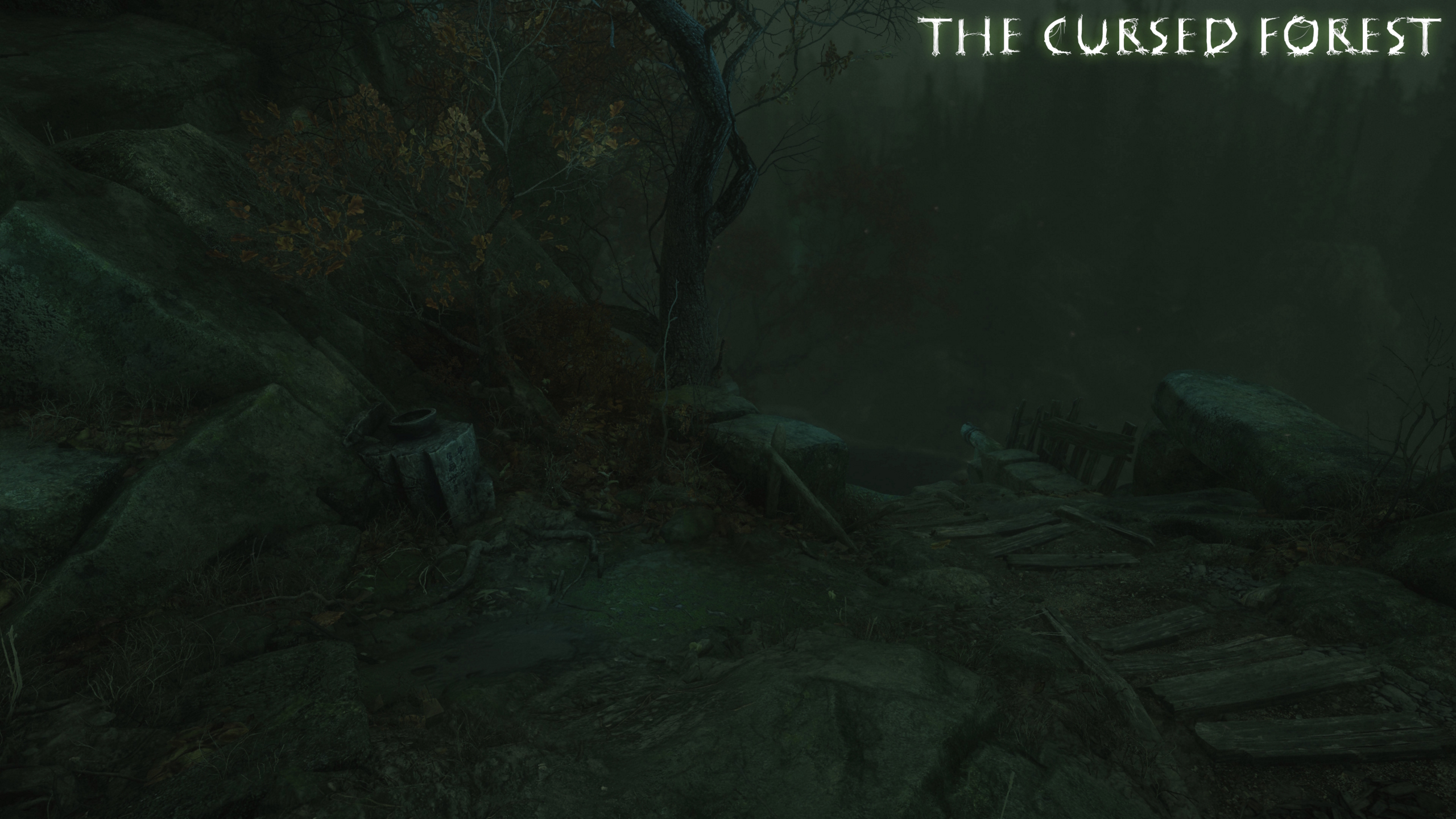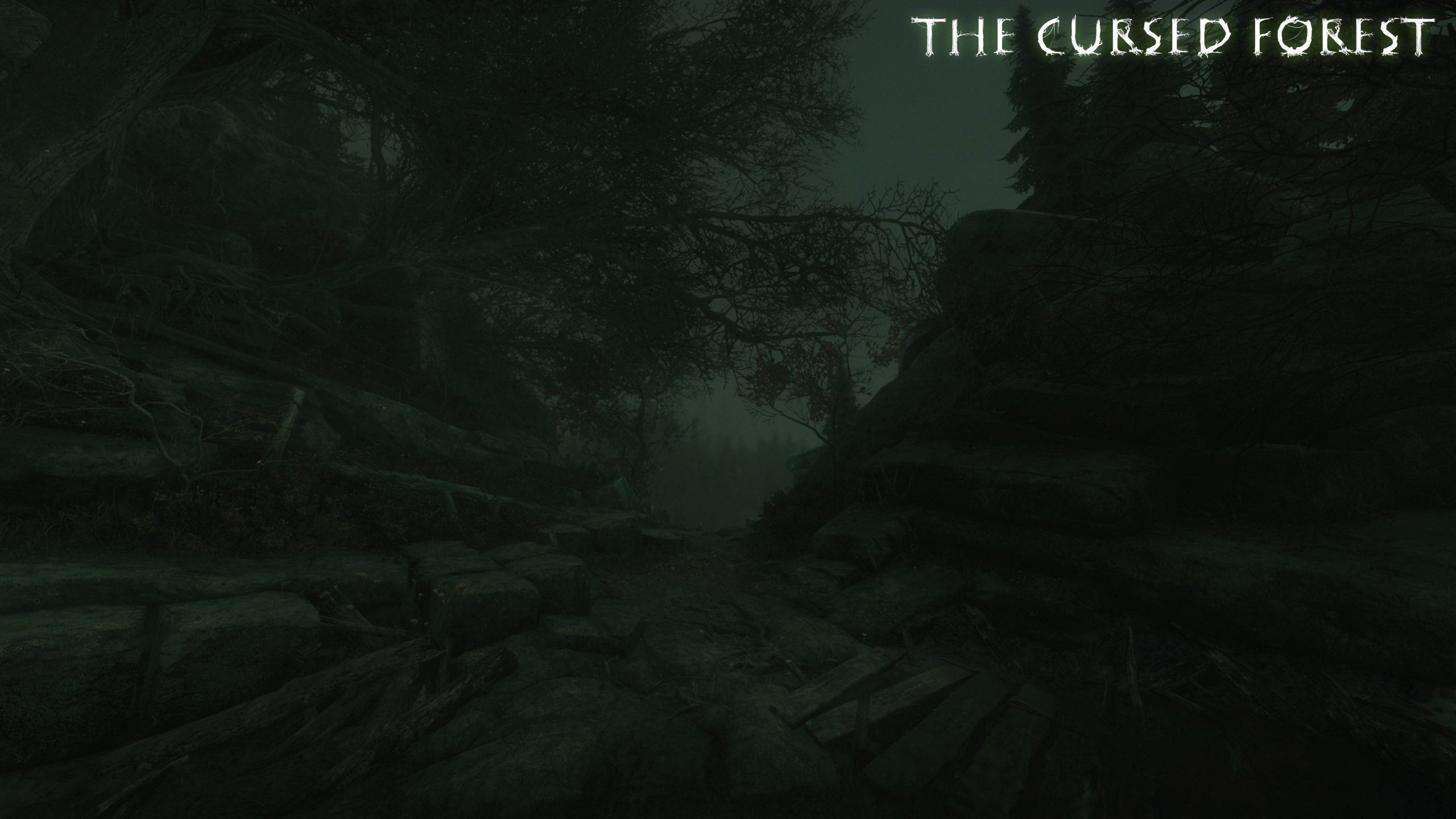 Soon we hope to release a free demo, in which full first section will be possible to play for free. It will allow everyone to check the game before buying and decide if it worth it.
That is all for now, stay tuned!