We have made an online manual available. It describes the steps to setup the editor and start designing your own maps.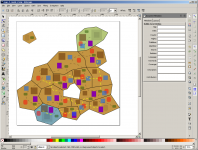 Feel free to upload your maps and share them with your fellow players on this forum. If you want your map to be considered for shipping with Tenshu General in the future, let us know and will see if we can incorporate it in an update. The maps you create will be fully credited so people can admire your work.
Let us know what you think below or on our Facebook page Facebook.com.
Cheers!
Casper