Bad puns aside we wanted to update everyone on all the new things we have been up to lately. We finally have our hands on an actual Mac so Mac users rejoice! We should have a proper working build next release.
We have a proper system to allow multi-tile buildings so all that wonderful art we had will be in-game.
As for this week we have a plethora of new and awesome plant life to populate the world.
Wheat



Strawberry


Sugarcane


Bamboo


Grape


Bitterhumle (Hops)


New Trees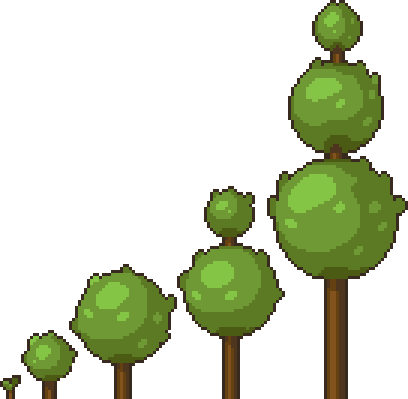 These new flora should add a lot more life into the world and we can't wait to implement them within the coming release.
As always don't forget to follow us on Twitter, Facebook, Desura, IndieDB, Blogger, and Steam! You can now subscribe to our Pixel Pushers Podcast on iTunes!