Hello fellow spacemen!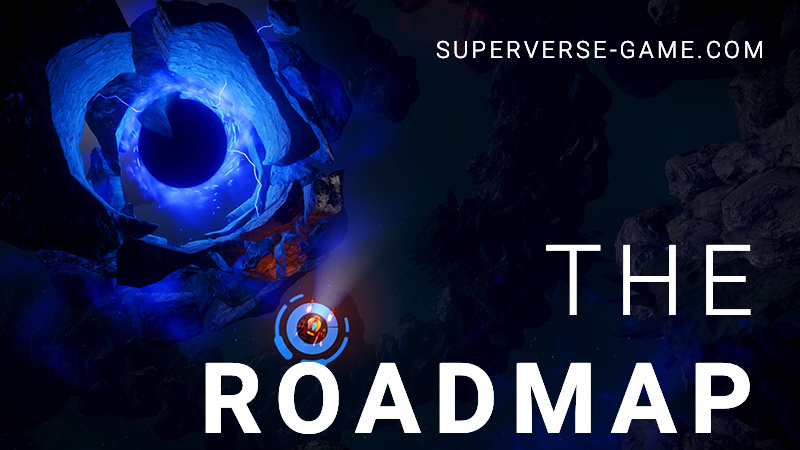 Here is an overview of some of the new and exciting features and enhancements that we are working on, which will be added to SUPERVERSE game in the near future.
Extended Spaceship Selection
The selection of spaceships will be extended to five distinct ships to choose from. As you already know, all of them feature a unique design, weapon capacity, speed and maneuverability. A new ship is coming soon!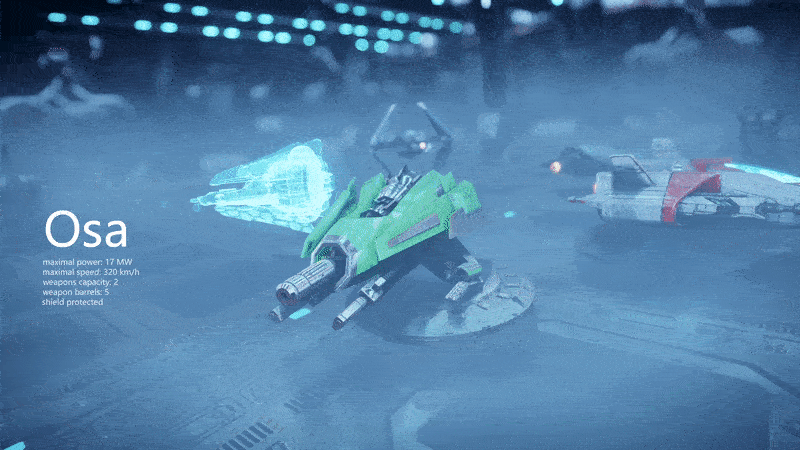 New Universes
More universes will be introduced in the future, allowing you to explore new and interesting worlds.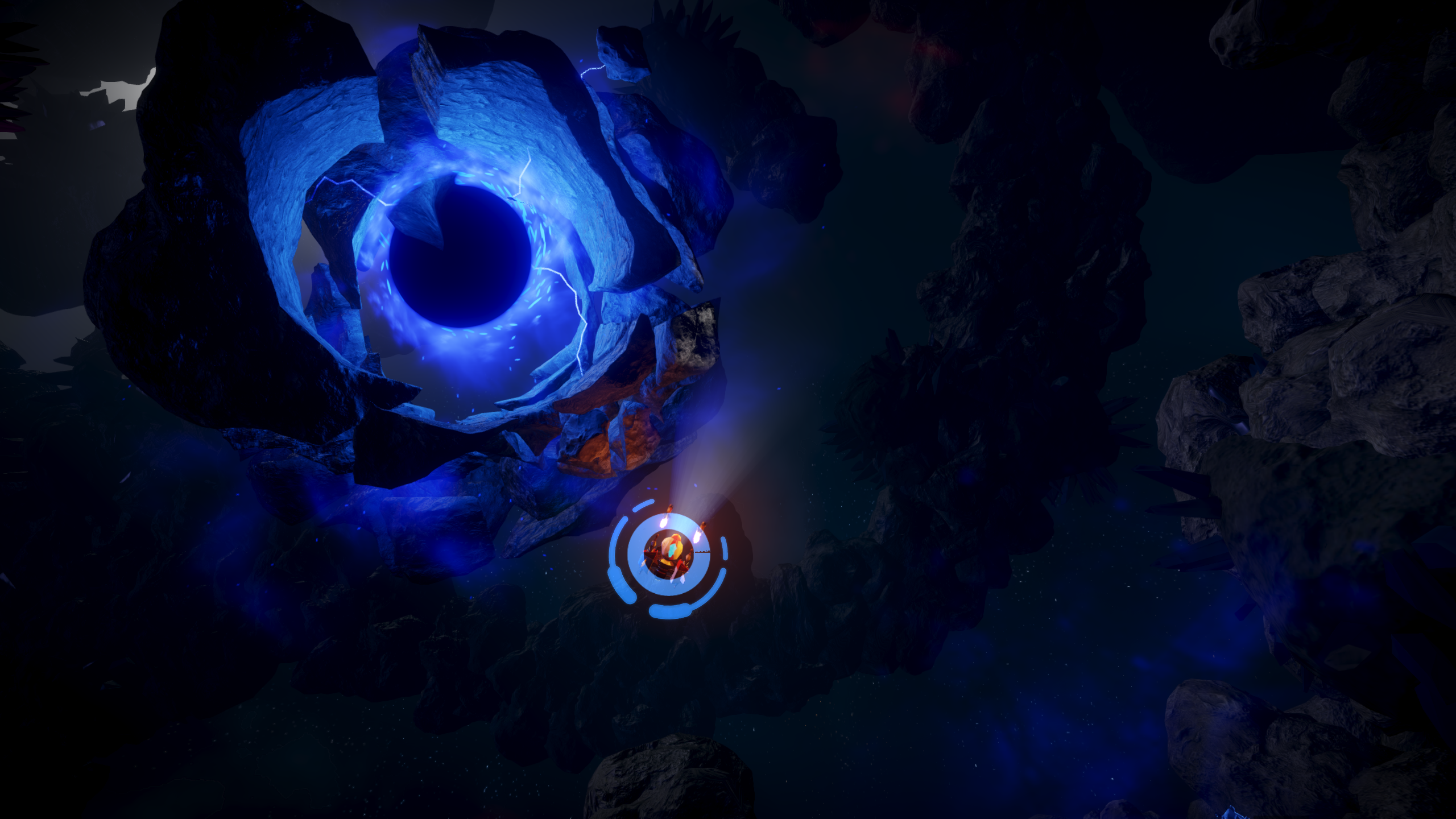 Weapons Arsenal
New weapons are awaiting in depths of space! Beyond trusty lasers, armor-piercing minigun, powerful particle cannon and devastating guided missiles we are soon introducing more tools of destruction to pick up and take to your co-op battle.
More Enemies
You have already encountered a number of hostile AI throughout the game, but there are more dangers ahead. Lurking in shadows of giant ship derelicts and patroling vast asteroid fields, new threats await. More enemies to fight, stronger and tougher to beat. Keep your eyes open and blasters loaded and ready.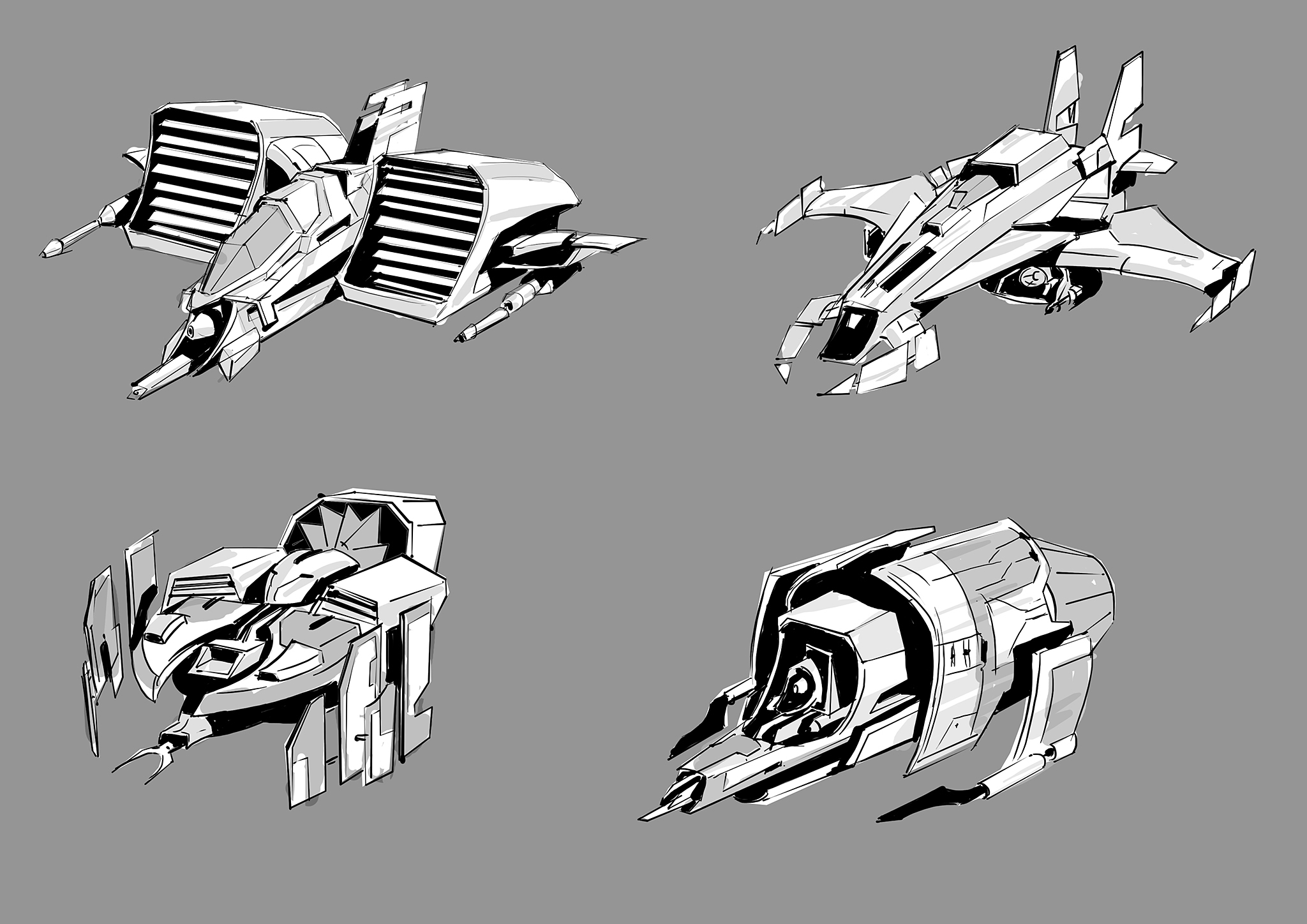 Saving Game Progression
Game progress will be saved after each universe, easing difficulty and allowing for those short play sessions. Feel like some quick co-op shooting? Jump in, without need to fight throughout Superverse in one sitting.
Advanced Game and Video Settings
We will introduce game difficulty settings, bringing fun gameplay for every skill level. So far, video settings were limited to just a few options, but soon will be upgraded to allow easier tweak of the game's performance and visuals.
Configurable Game Controls
New controllers will be introduced in the future as well as easy ways to customize the controls.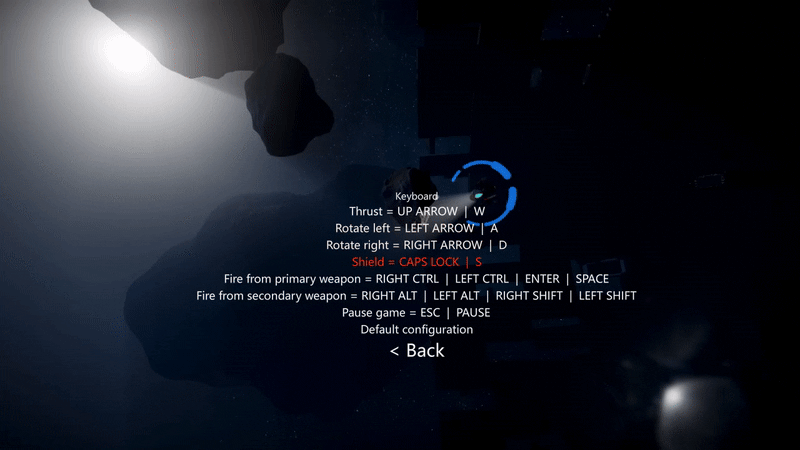 You can re-configure the keyboard controls if you do not find the default setup to suit your hardware or playing habits. The same can be done to customize joypads, gamepads, joysticks, and other kinds of game controllers using Steam's controller configuration panel.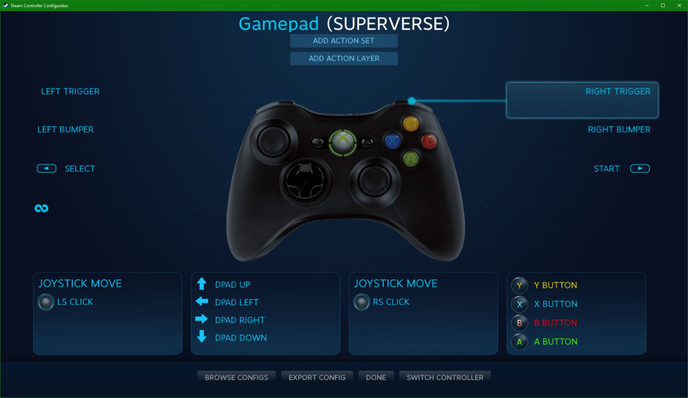 Tutorial
We are working on an introductory level, to make it easier for new players to get the basics of controls, movement and gameplay. All in a new microverse to start from. Once successfully completed, the tutorial will be left optional to play.
Localization in Additional Languages
The game has the internationalization system already in place, allowing support for any number of languages in Latin and Cyrillic alphabets. Currently, English and Serbian (in both Latin and Cyrillic) can be found in the game.

Support for other types of alphabets, such are Asian (e.g. Japanese, Chinese) or Arabic will be considered in the future as well.

Once most of the text copy found in the game is finalized, the game will be translated to the most popular languages, e.g. Spanish, French, German, Russian, and more.
Help / Guide
A written guide covering all the aspects of the game, the gameplay, hardware and software compatibility will be available.
Deeper Integration with Steam
New Steam related features will be introduced in the future updates of the game. Achievements, leaderboards and more will be added soon.
Achievements
Completing specific goals will be awarded, achievements will be unlocked. Those achievements will be visible on players' Steam profiles - so your friends would know if you managed to reach and enter the wormhole.
Score and Leaderbords
The scoring system will be introduced soon in the upcoming updates. It will be accompanied by the leaderboards, allowing the players to compare themselves with their friends' results and globally.
Music
New soundtracks are coming and will be added to the upcoming versions of the game.

You can also obtain and listen to all the soundtracks featured in the game separately:
Performance Optimizations
Something we are regularly working on is making the game more performant in each new version we release. Since the release of SUPERVERSE in Early Access, we have sped up the game significantly and made it work on many different hardware and operating systems configurations.
Bug Fixes
Another area that is constantly being improved: fewer bugs and better stability of the game. Recent builds have fixed many smaller and several major issues, resulting in a much stable game. This, of course, is not without your help. Thank you for your patience, comments and bug reports.

Still, no game is perfect. Just keep us informed about any issues you might experience, both technical and gameplay-wise.
Editor
For the purposes of designing the game, besides the game and the graphical engine, we have developed the universe editor - a tool that we use to create all those beautiful worlds you can explore and play in.

We plan to open up the editor publically so that you and other players can create new worlds and share them with others.
Command Line
The in-game command line is another useful tool we use in the everyday development of the game.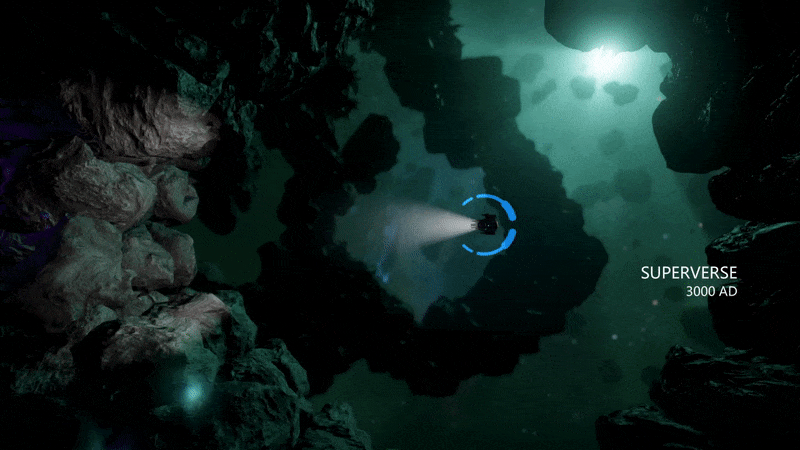 ... and the list of upcoming features does not end here.

SUPERVERSE game is currently available in Early Access for Windows and Linux
(through Steam Play and Proton).

To start playing SUPERVERSE game buy it on Steam:
*All the upcoming updates discussed in this article will be automatically installed when released.