It's been more than a year since the initial release of Andy's Super Great Park and a lot has happened since then.
Twelve releases have been done during the year, providing several improvements aside from the classical bug fixes. Especially, the game is now available in English, French, Spanish and Portuguese. We have also reworked some graphics and the user inteface for a better readability, and we have a leaderboard!
But the main news is the port of the game to Android! With the recent release of the version 2 of the SDL, bringing official support for this platform, I was curious to check how hard or easy it would be to port the game and how it would run on my phone. Actually it was quite easy, even if it was not fully automatic. In a few days I have been able to produce an Android package and to submit it on Google Play Store!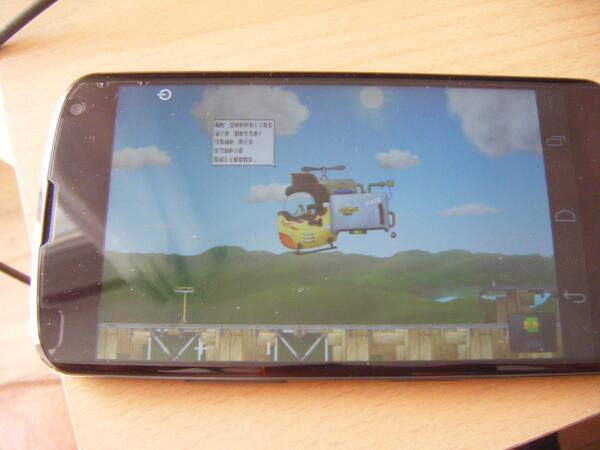 The port is interesting in the sense that it brings a whole new experience for the game and allows to reach a different public. I especially like the touch-based gameplay, which works very well with this game. Though my eyes of game developer, it was also technically motivating, so I've written the story of the port on our blog (part 1, 2, 3, 4).
The Android release is available world wide since a few days. Download it from the Play Store and enjoy!
P.S. The PC version is still alive too. Vote for us on Greenlight!