(warning: GIF heavy!)
One of my passions is animation. Did animations, watch animations. Is all about making things come to life. Hey, a difference between a boring rectangle and a character is movement.
The animation issues were broad. Our main concern was those that didn't exactly informed clearly what the players are doing. Here's an example: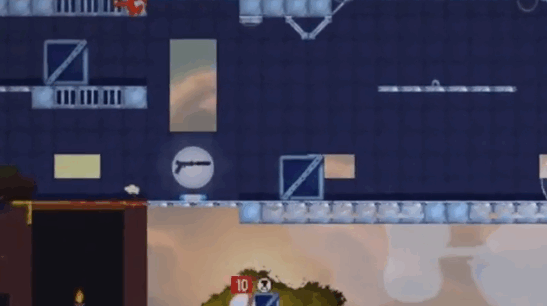 (humpin' da box)
That's supposed to be a roll into cover. But player is doing nothing wrong, he's just rolling. So, we decided that there should be priorities, when it comes into movement. This is now it works now: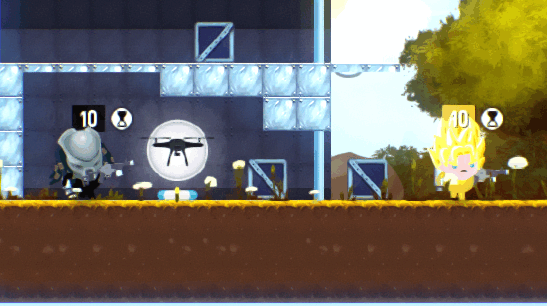 Basically, rolling is now enhanced and takes priority over taking cover. Player presses down, rolls, character ignores first box but enters into cover mode after the second box, because is still holding down.
Then we have shooting. We enhanced this previously, mainly to properly make the laser go through one-way platforms, but still needed tweaking. Like this case:


Player is aiming up, but since is next to a wall, the laser starting point is the tip of the gun, and if is inside a tile for a frame, then the following calculations goes wrong, thus not displaying the laser as it should.
Also, by almost same issue, if player did aim up, it caused the flipping of the character go nuts: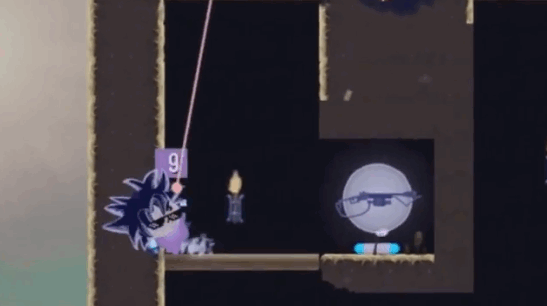 It changed left/right almost every frame. It was worse than it looks there.
All these issues are now properly fixed: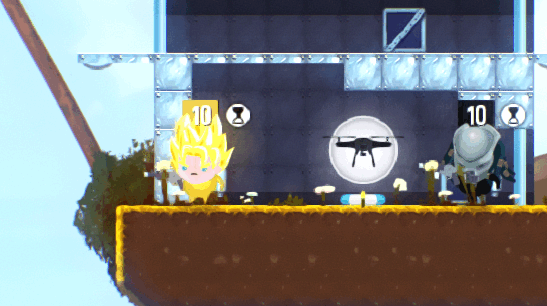 We also have the wall sliding, wall jump. The action is now more clear to the player: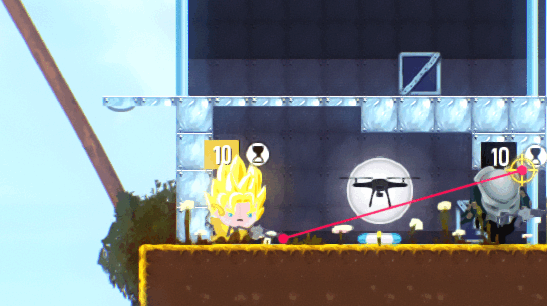 Also, notices how it goes back to watch the nearest threat, as soon as it stops aiming its gun.
We also went back and tweaked some animations that weren't good enough: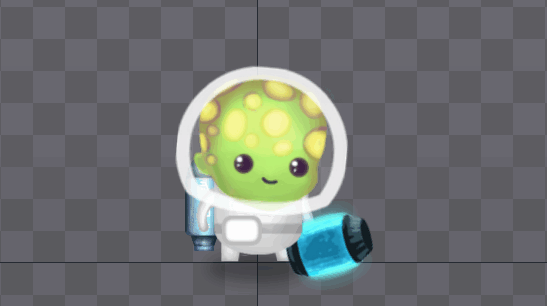 ... was replaced for this, for example: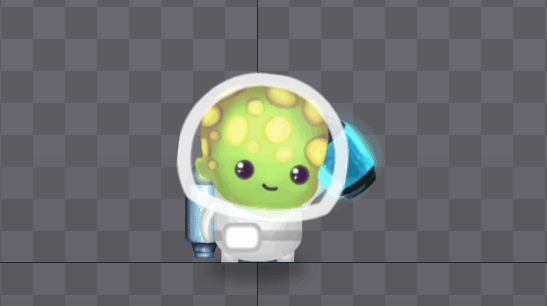 There's some important things coming up, but I thought I would address this matter since sometimes animation is taken for granted, but can't stress enough how clear the actions should be and how appealing, since movement is everyhing!
All of this also help us on our mission to have a game that would be *fun to watch*. There are games fun to play, but boring to watch. Hope this isn't the case!
That's it for now. Happy and grateful to Spudcats for making a new video: