Here we are with the second news!
What we're doing at the moment?
We're:- fixing some, annoying, gameplay glitch caused by the "change gravity" script- checking the sound effects- checking the menu system
After that we'll submit the game to the App Store and to the Android Market.
Steevee 1.0 will have 54 level, two update will came later.
Now let's talk about why this cute guy can change world's gravity and . . . why he's on a spaceship?
We don't know why he has such a big power like change gravity but he's an alien so it's not a problem because aliens are super-powerful or super-smart!
Now the second question "why he's on a spaceship? He's a f*cking alien he MUST have a spaceship, right? WRONG, cute aliens doesn't have spaceships and steevee's too.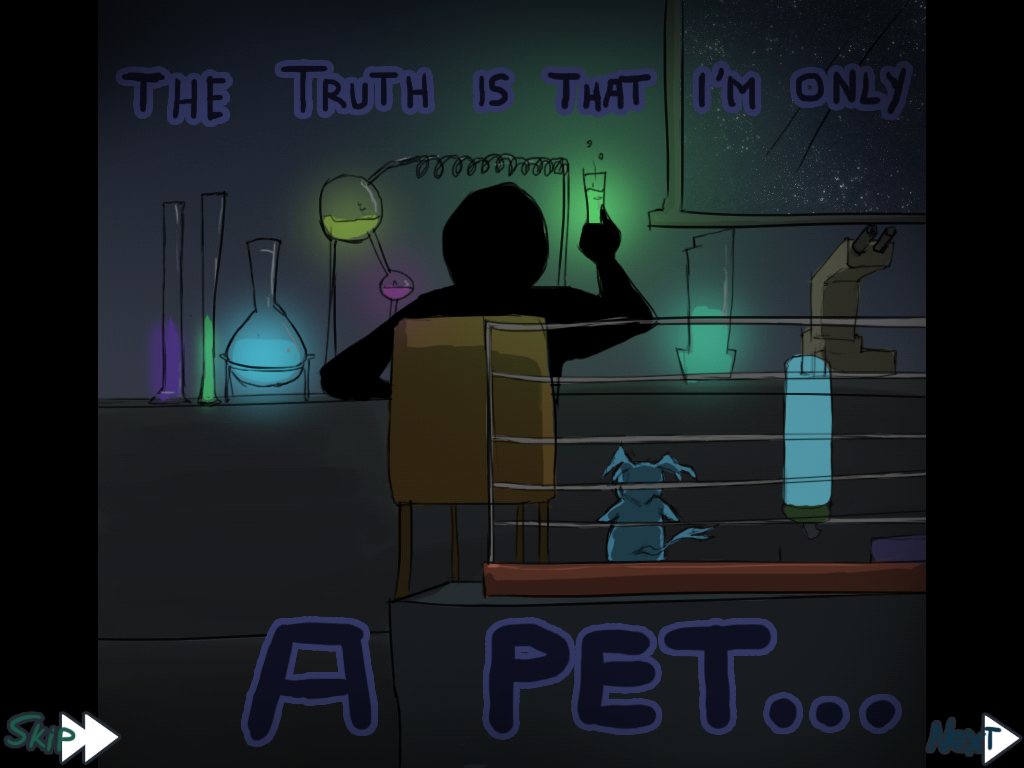 This is steevee's owner spaceship and steevee is lost!
Poor steevee!
And now some new Screen!!