I'm finally back, with a new, fresh horror game, which has been in works almost half of year (with great delays, though).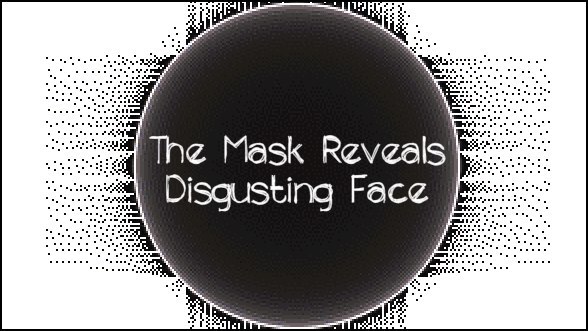 The Mask Reveals Disgusting Face is a horror adventure with graphics inspired by pixel-horror games. The concept is based around simulation of depression.
You are a depressed person named Gary, who decided to spend some time alone, in an old, empty house outside the town. Bad idea. Some strange force locked you up here. Weird things started happening in the house, driving you crazy. The mask will soon reveal it's face... Will you survive the nightmare?
The soundtrack is mostly consist of exclusive tracks provided by my friends. I'm really glad that I've managed to put this thing together. I've tried to make this game as polished and bug free as possible, and I'm happy with the results.
Hope the fans of indie horror will enjoy it!