Hi people! I'm so happy to announce that beta3 is finished. It took me some time to figure it out but I think there it it. If you want to see gameplay check out latest video or some screenshots :)
Complete changelog from last post:
Technical:
-optimisation
-chest bug fixed
-damage system update
Design:
-new inventory window-new hp bar
-new font
-damage above fighters
-titlescreen update
Features:
-leveling system
-hotkeys
-pet/mount
-adventure log
-loot drops on the ground
-mob random spawn
-some animations
-inspecting items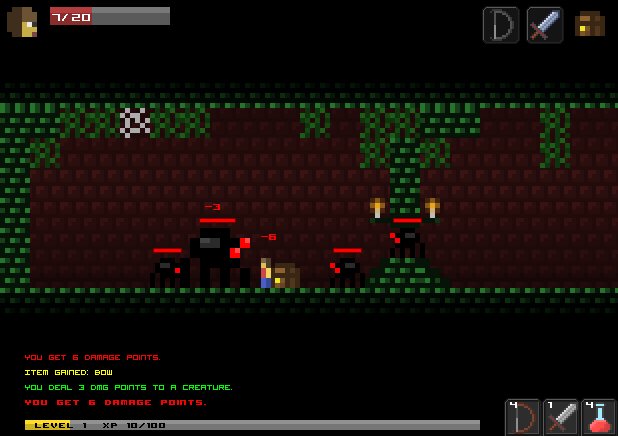 What do you think about public demo? Do you want to try it out? :)
Waiting for feedback. Also thanks for following me - it keeps me motivated!