Lighting
I experimented a bit more with the lighting setup in Unity. Up to this point, I only used directional and point lights (besides the global ambient lighting). Then I tried lighting probes which seemed the right decision for non-static meshes like the customer models are. Check out the Unity Documentation about Lighting Probes.
The left image was taken before using light probes. I always wondered why the faces look to dang flat although the face meshes are much more detailed and I couldn't fix it with the static lighting techniques.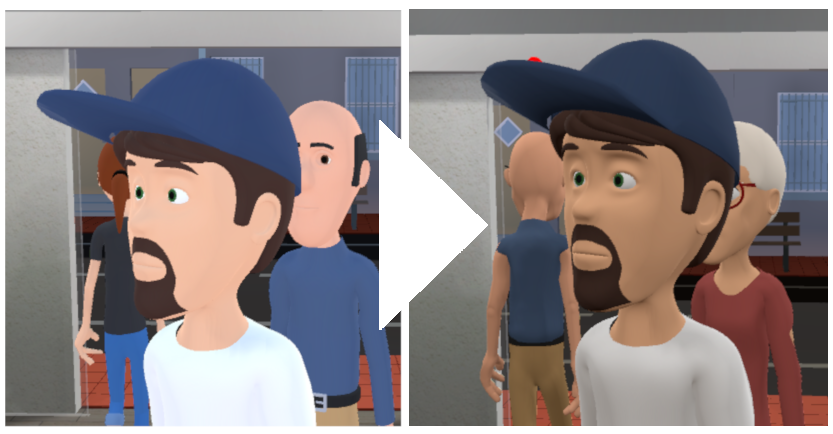 The light probe group is pretty minimal because they can bog down the performance of the game: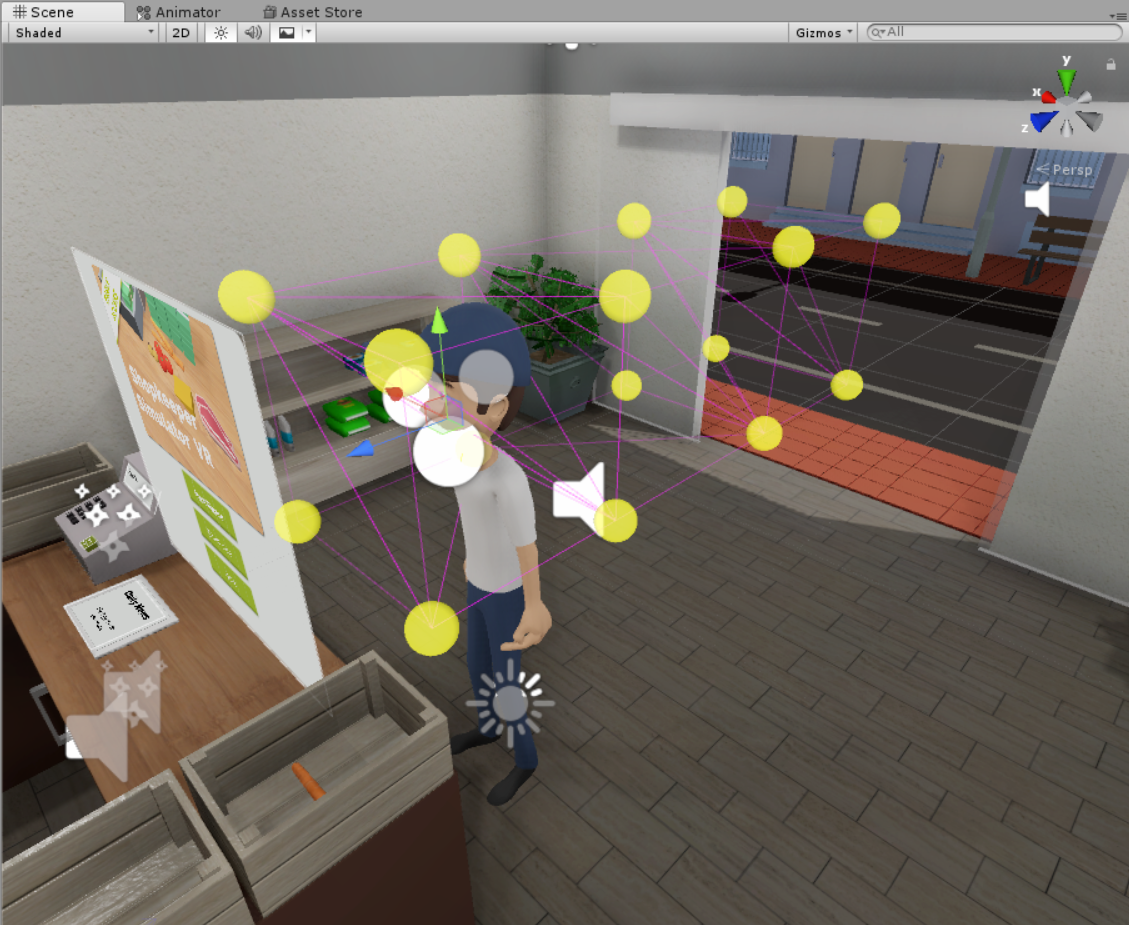 New UI Skins and Gaze Control
The notebook is still the control center of your business. As the information to be managed becomes more and more, we have introduced an eye control. If you look at the notebook, the screen will be zoomed out, leaving more space available. If you look away again, the screen returns to its original size: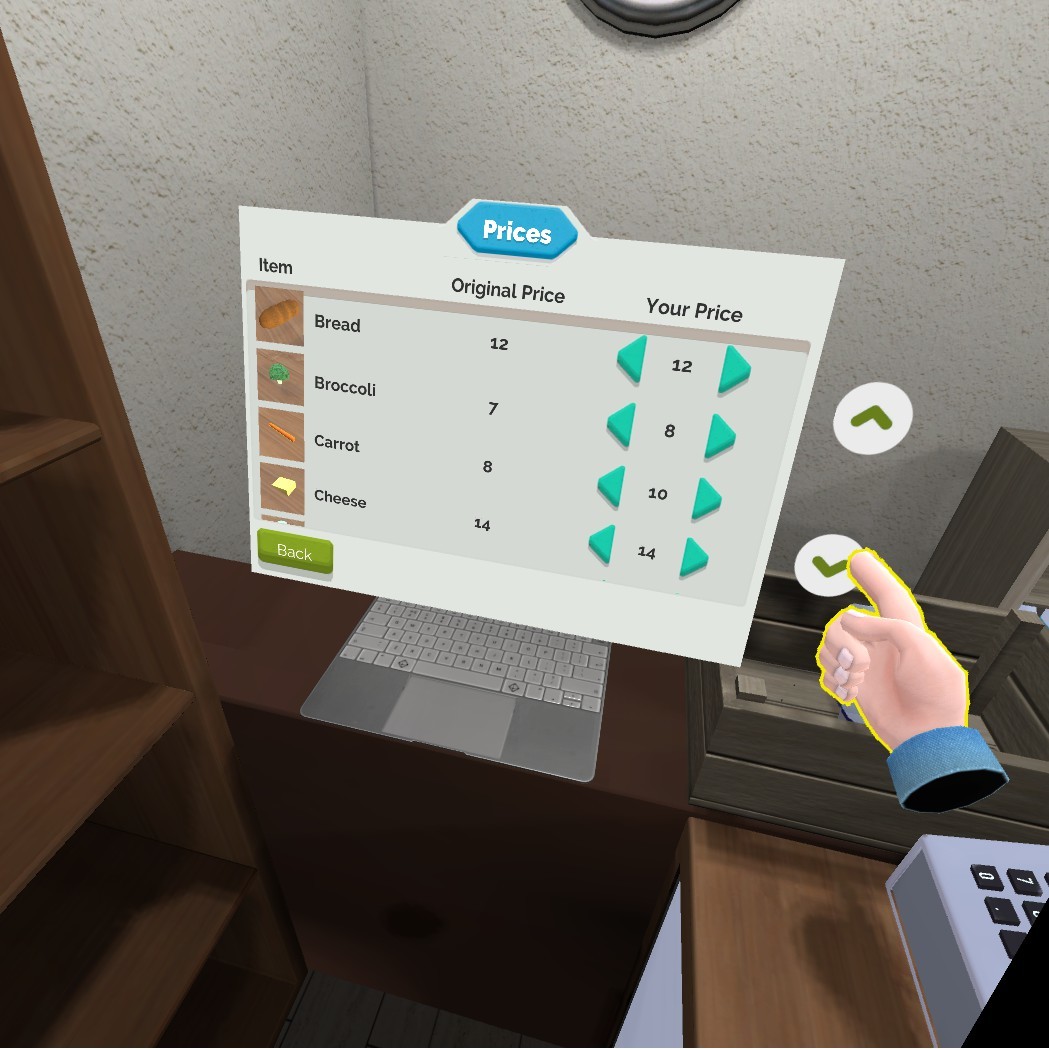 All panels now have a common look: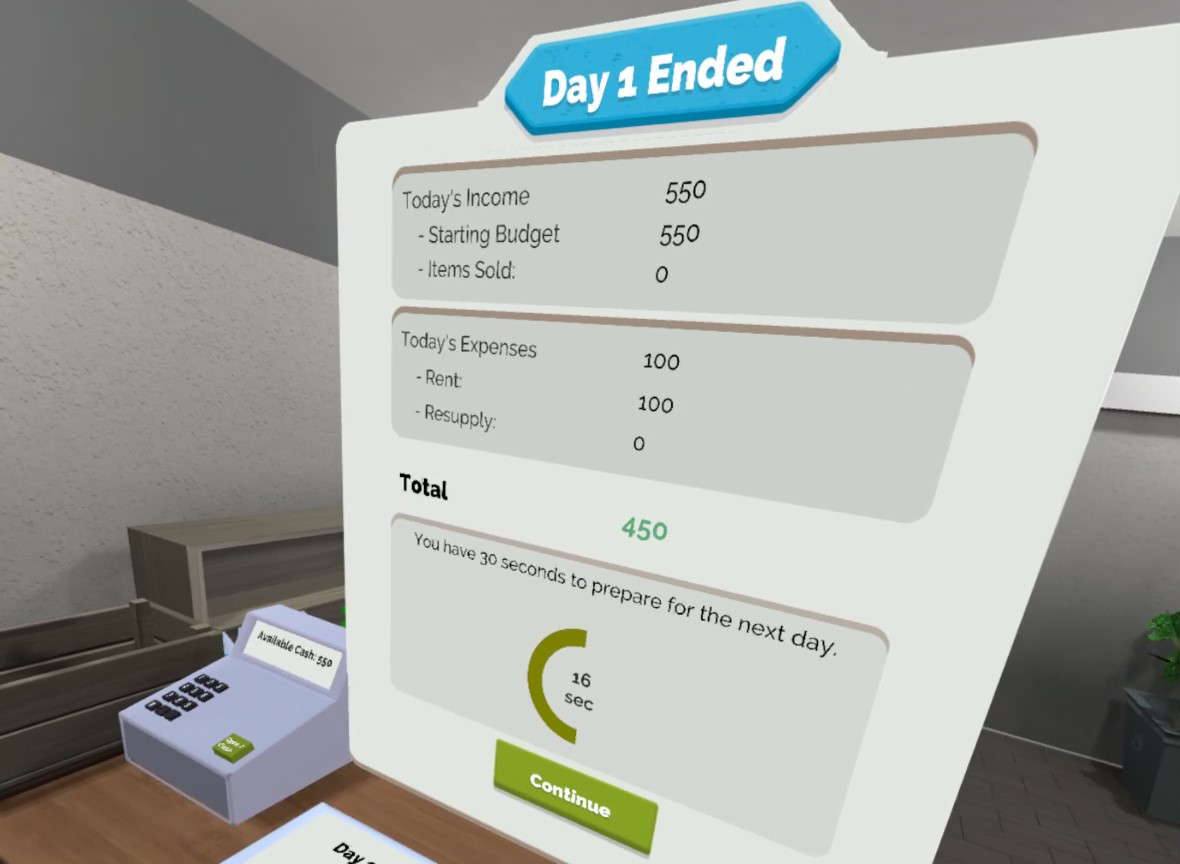 Also, you no longer have to touch a button with your finger. It is enough to point with your index finger in the direction of the button so that it is highlighted.
And that's about it!
If you have any questions, please comment below!
Cheers,
Michael