We are glad to be able to share our project on IndieDB with you guys. Quarantime is an arcade survival game based on Stress. Stress, Stress, stress.... It's unfortunately everywhere. In any of the action and choices we make everyday. It's part of our lives weither we like it or not. We have to deal with it. As devellopers, indie or not, as player. We get to play games to relax after a long stressing day of work for some or school for other. Or just because we want to play video games. That's one of the reasons why we chose stress when we thought about zombies and survival games
In this world Stress is the cancer of all schools, one of the world greatest pandemic that ever was. Quarantime is an Epic dream, a quest for peace, and serenity. Because Reaching inner peace is not easy, But don't panic ! There is a solution... become a shepherd !
Of course Shepherding is also stressing and this is one more reason for you to go and look for the famous Anti-stress Formula. and Maybe Change the world. All you have to do is follow the rules inside the Book.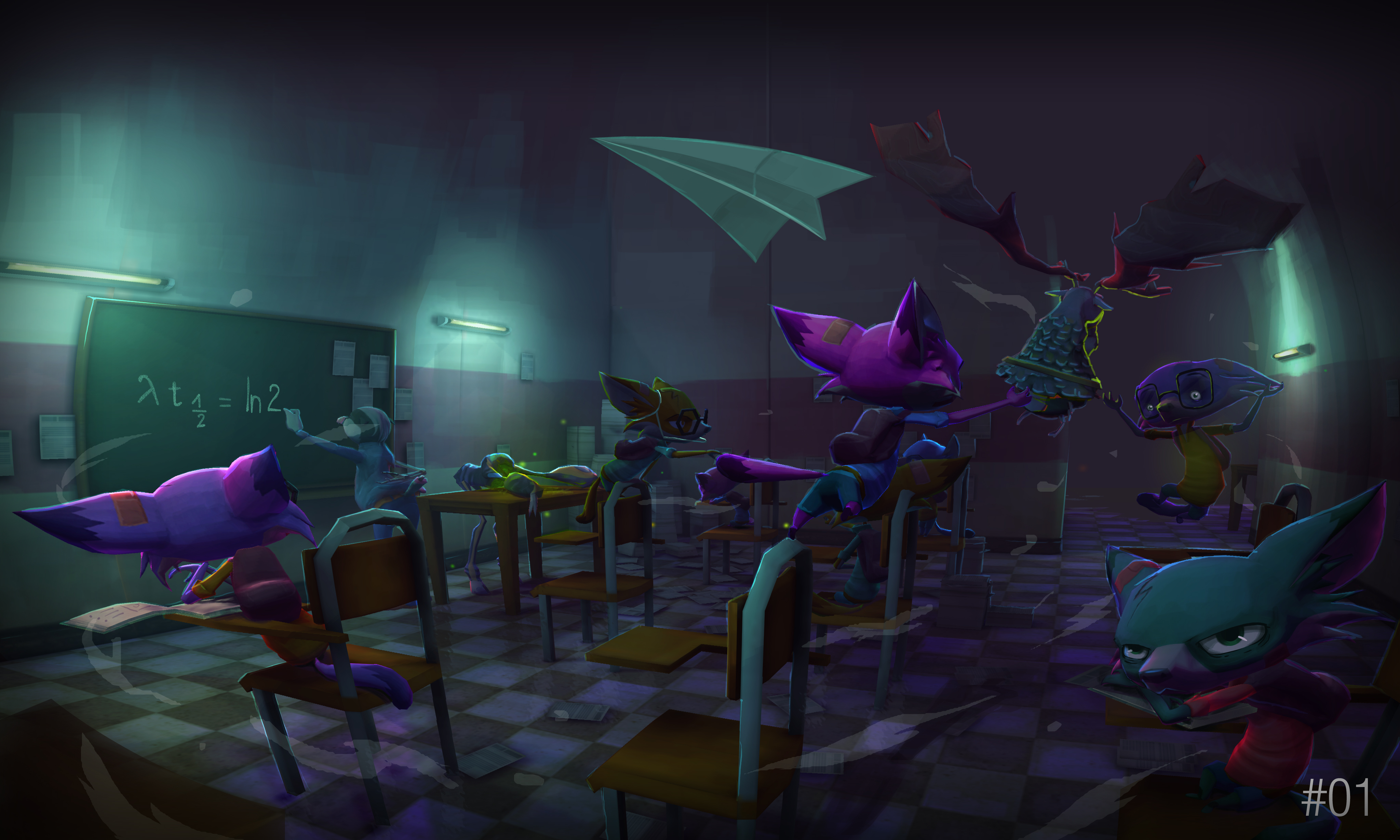 In this scoring game you will have to cross an endless number of building floors. The rules are simple, put as much zombies as possible in quarantine hall, as fast as you can. However, if you get seen by the infected you will be chased from floor to floor forever until you or your pursuer dies.
Every building floor is a small maze with locked doors all around. you will have to get the keys to move further, pass the building floors and find what you long for....
The concept behind Quarantime is to make a simple survival game that anyone can understand and instantly play with.
What can you expect from Quarantime ?

The Stressfullest Scoring game ever for a world free of stress.
An Epic Zombie Horde chase
Hours of gameplay in this academic trajectory. Going from kindergarten through College.
Random levels, every playthrough is different.
Tons of unlockables. Dodging skills, items, challenges, missions, Secrets…
A One action button. Controller or keyboard… It's your call !
Accessible and easy to play, but hard to master. Your skills will make the difference
A Moose on the loose…...
Possibility to make your own brain tactics
Zombies manipulation Combos
A Moose on the loose !!!
And a scaryfaying Bear
There is so much more coming but we We want to ear from you and know what do you think ? Please let us know ? We hope you enjoy what we do and follow our devellopement on our IndieDb, DevBlog or facebook
Feel free to subscribe from your favorite platform.