We have released the Demo version out there.
Follow this link.
There is a YouTube challenge if you think you're up for it, described on the download page.
Overall I'm pretty happy with how it turned out. It's challenging, fast but not brutal. The controls are smooth and there's the whole feeling of how the ship is a bit heavy, but still controllable. I'd say it's nicely varied. There's not too many 'popcorn' enemies.
Actually, let me show you how it really looks, there's a play online, but watching is very different from playing:
Here
Anyway, we also have a new team member. He'll make a great addition to our team, so you can expect even shinier backgrounds :)
I have a question for visitors: when was the last time you saw a shmup with this much style?
Here are a few images: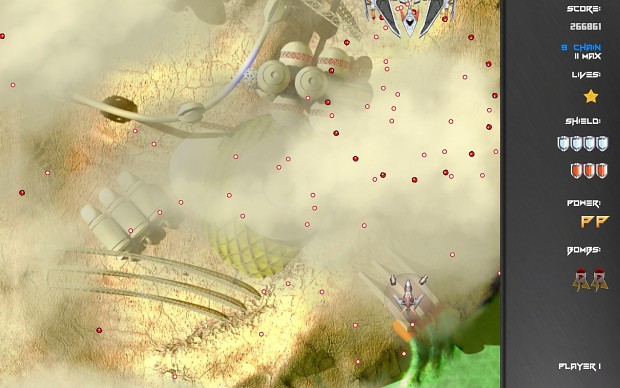 and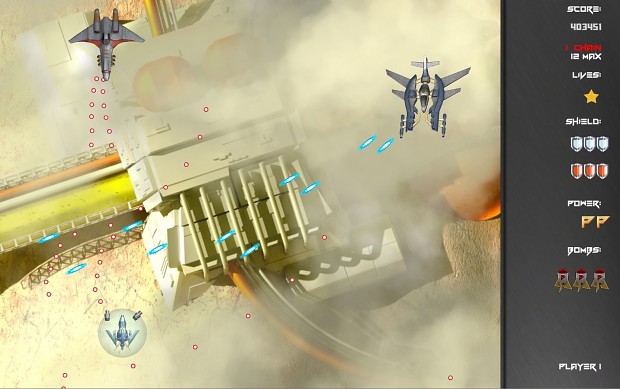 Enjoy!