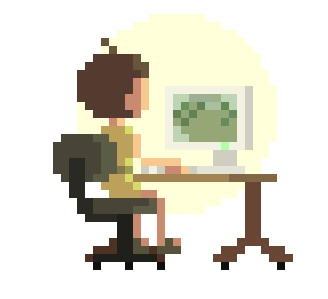 Hi there,
We are André and Emilio from Evelend Games, developers of Pixelry, the pixelated world of chivalry and knight duels!
We are hyper-super-dupper-happy of being able to enter the Desura alpha funding system, together with such wonderful and amazing games -actually we feel humble because of the quality out there! - and of course because of the great support we have recieved since the Pixelry project has begun one year from now.
It's important to know that even that the game has content and it's playable, right now we are in an alpha state.
So we wanted to announce we are going to upload a video, as soon as possible, where we'll be talking about what makes the current version far from being done and about the future of the project.
Also we will add special packs for everyone who wants to support us, where you will get also special rewards!
You can follow us too on our Web/Blog - where we talk about all our projects and, time to time, about the game developing world itself-, our Facebook page, and Twitter So please stay tuned and,Join the Pixelry!
-André and Emilio.