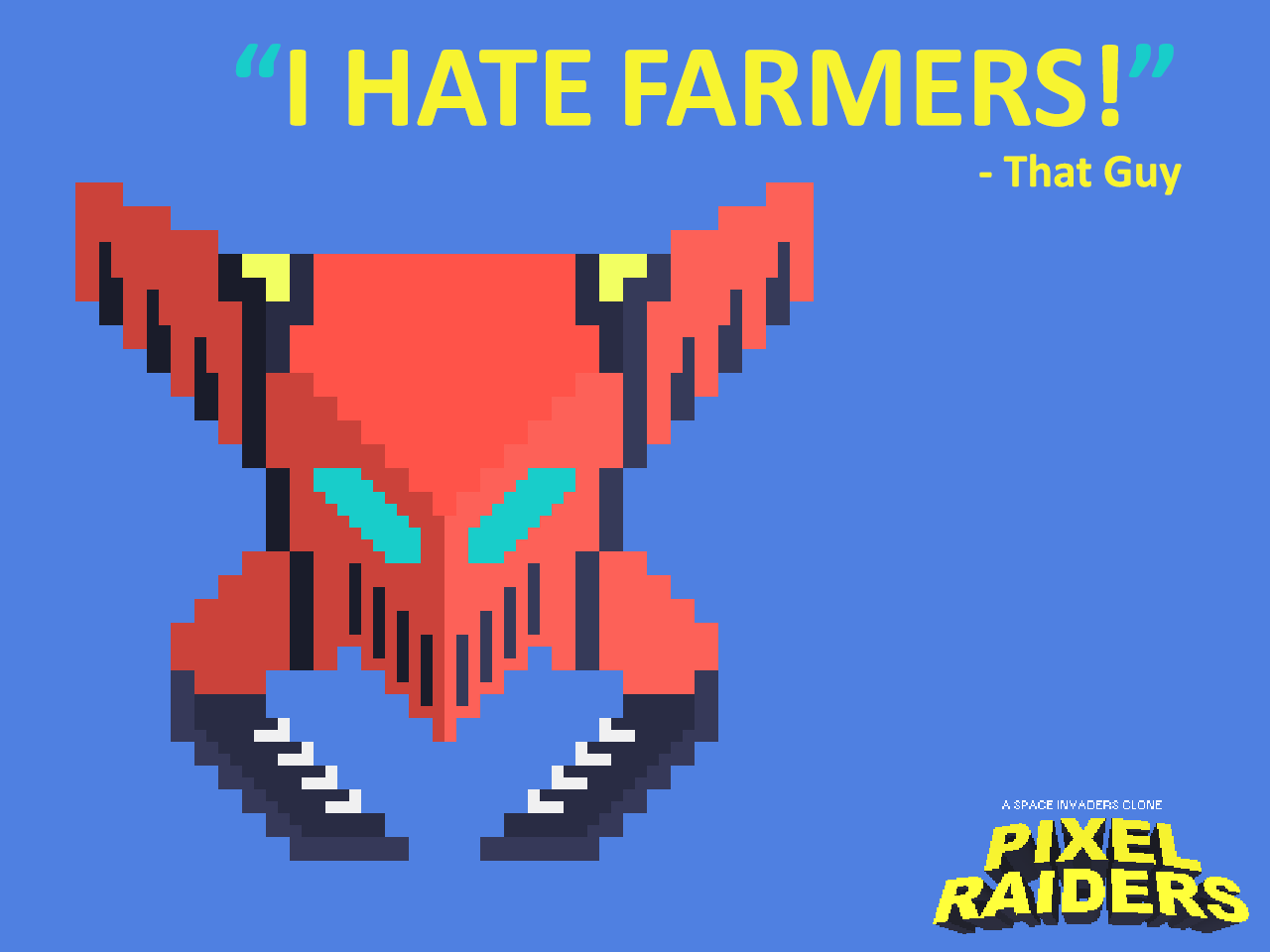 After yesterdays day off I've been back working on the first boss, That Guy. Specifically, I've been working on his homing rocket attack and so far so good. I'll upload pictures of it tomorrow once its been fine tuned a wee bit.Tomorrow's task is to start tweaking him, improving his attack animations and integrating him into the main game.

I'll probably spend an extra bit of time during the weekend to create That Guy's opening animation too.
Any questions or feedback, please get in touch!
You can follow Pixel Raiders development on:
Twitter: @PixelSword1
Facebook: /PixelSword
Indie DB: Pixel Raiders