Hi gamers! We are on Steam Greenlight and we need your help to make it to the approval! All we need is you to log in Steam and make a YES for us! This will help much more than you think... with the Greenlight approval we will start to develop sequences to Phoenix Force that will include more 100 levels, multiplayer sequence and much more things! We already have 23% approval! Thanks already folks! See you later for more news!
PHOENIX FORCE 2 FEATURES:
1) Non-linear world: you select the battles you want to play;
2) Create your Phoenix: select the projectile behavior, angle and position; select your super power (freeze enemies, burn bullets, shield, teleport), and one of the 20 skins.
3) Multiplayer CO-OP: play with your friends!
Vote YES for the best upcoming Shoot 'em up ever!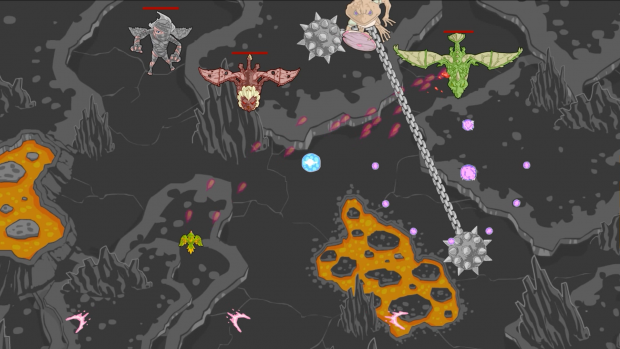 200 Boss Battles to rip you apart!
A dragon, a giant eye and the grim reaper confront you using fireballs, lasers and sickles. What do you do?
A) Say the game is unfair because you die with a single hit and there are no weak enemies and then cry with your mama; or
B) Dodge all this bullet hell and destroy the enemies in 30 seconds because you are a real gamer!