Edit/ Update: This demo is obviously a VERY early build of the game and is not reflective of the final product. While much of the art and music still remains, the gameplay and story have all been greatly improved. Thank you all for your interest!
And it has landed here for you to pick it up! Without further ado, here is your download link sir/madam.

Disclaimer: Remember, this is an unfinished product. Things are subject to change. There might be unexpected errors or bugs.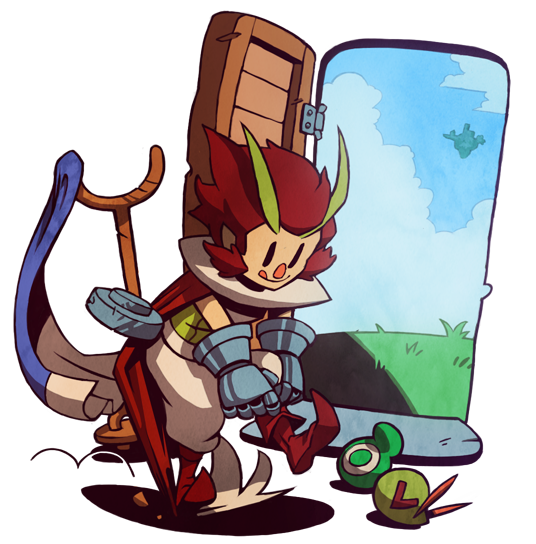 Get your owl boots on! The skies await!
Demo Description
The demo starts off right after the pirates have attacked Otus's home village, Vellie. Otus and Geddy are approaching the 'Owl Temple', in order to find the 'Wind Machine', which will help prevent another pirate attack.
Discuss with us!
Have an opinion on the demo? Found something we've overlooked? Visit our brand new forum and tell us all about it! The forum is still rough around the edges, but give us a minute, and we'll fix it right up.
Link: D-Pad Forum!
Fan-Art galore!
We've recieved alot of fantastic fan-art, and we've put a place to show off all of the fans compositions and colors! Head over to the Fan-Art page to check all of them out. With every update to the main website, we'll feature one new piece of fan-art.