Metro-themed metro management sim Overcrowd: A Commute 'Em Up will launch as a Steam Early Access title for PC today!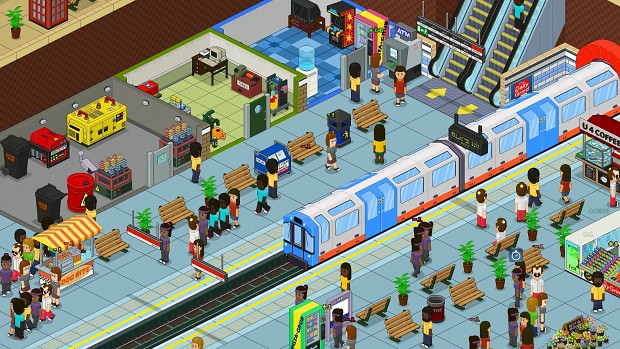 Developer SquarePlay Games have uploaded a new launch trailer to mark the announcement of the subterranean simulation.
Overcrowd is set in the fictional city of Lubdon Town. Programmer Alastair McQueen and Artist Sarah Testori made it themselves, and it took them 4 years to do it.
They're really relieved to finally publish the game. They've had some good initial feedback from testers, and some streamers this week seemed to enjoy it too.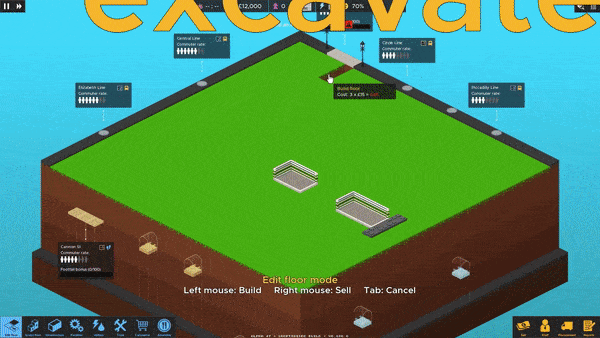 The game is inspired by classic management titles such as Theme Park and Theme Hospital. Al and Sarah think the added twist of managing the direction of commuter flow – plus the procedural terrain and a daily 'commute of the day' challenge – make the game play a little differently to the average management sim.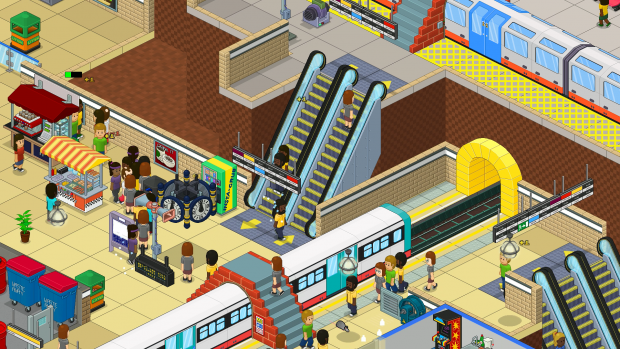 They usually describe it as a tactical management sim that blends base-building, pausable real-time strategy, and spatial puzzling.
The spatial puzzling element comes from the way you can only build entrances and tracks at a range of set places. How you build the concourse to connect them up, and which ones you choose to use to meet your transit targets, is up to you.
The game also features a number of commuter incidents – think pick pockets, commuter rage, and the requisite vomit – which players have to cope with too.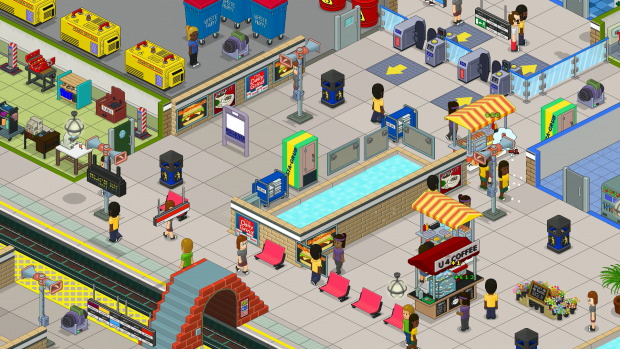 Finally, they humbly assert that the game has some nice, detailed and colourful isometric pixel art, lovely fluid walk animations and a droll sense of humour.
Overcrowd was shortlisted by judges as a finalist for Indie Prize at Casual Connect London 2019.
You can buy it on steam here: Store.steampowered.com