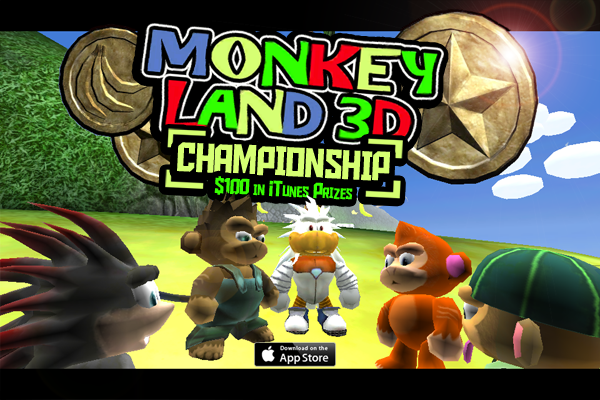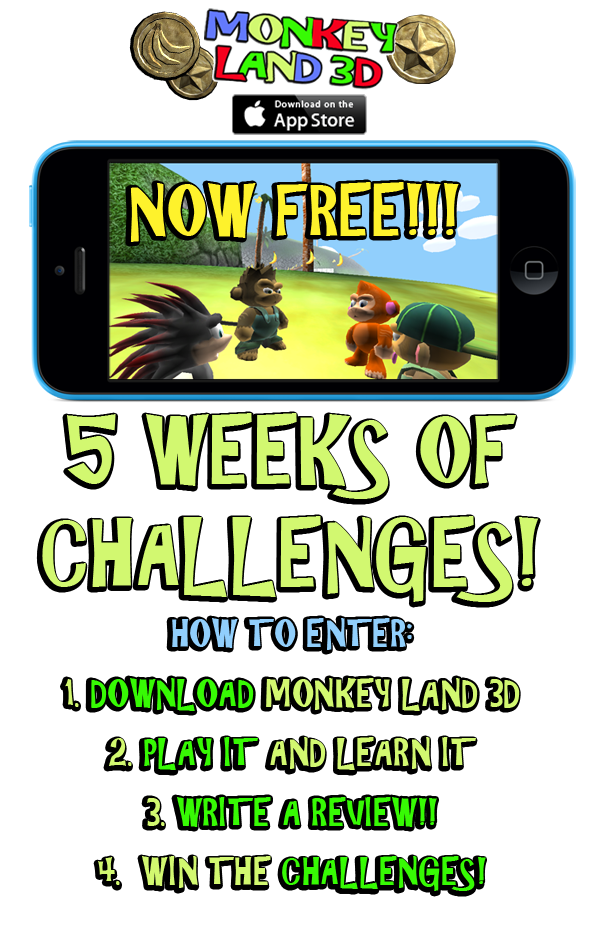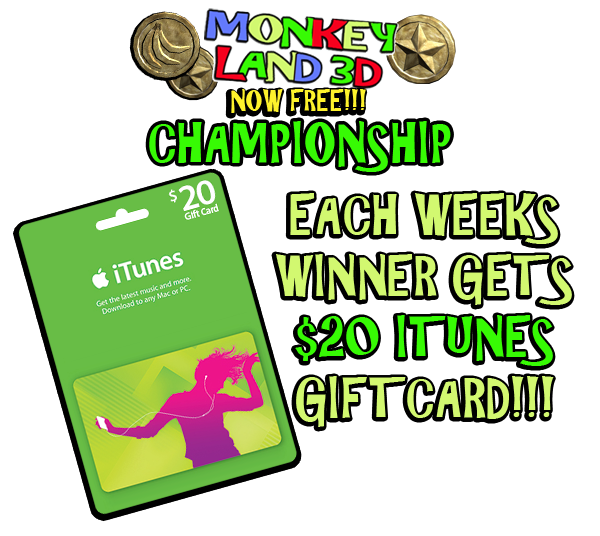 Welcome to the Monkey Land 3D Championship with $100 in Prizes!!
The game is now FREE for a limited time so no purchase necessary!
5 Weeks Of Challenges!
How to Enter:
1. Download Monkey land 3d
2. Play it and learn it
3. Write a review!!
4. Win the Challenges!
Each Weeks Winner gets $20 iTunes Gift Card!!!
Go to MonkeyLand3D.com or Fmjgames.com to enter!!
Good Luck!!!