This article contains information about our recent progress in development, aswell as first look at the art style of the Outer Ring. Also, we present you new talent in our music department with two brand new and breathtaking tracks.
---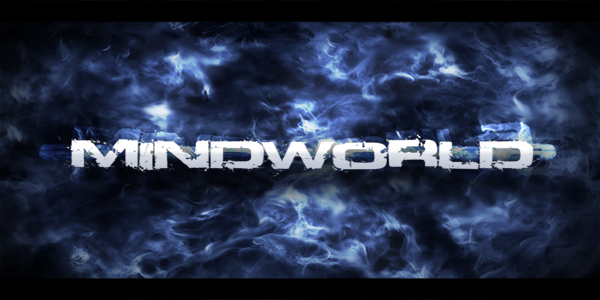 In April we have mainly been focussing on interviewing new people to the team, updating and polishing the Game Design Document, coming up with new publicity strategies, developing the storyline and working on the art style of the first playable area in the game (the Outer Ring).
Together with Jasper Precht I am going to develope the overall art style of the game and work out the concepts for Mindworld with him. We first met at art school in drawing classes, he has great visions, comes up with unique ideas and is continously pushing the limits. Besides that, his technical skill in drawing and painting is really good. Short story even shorter: he is the perfect guy for developing the art style of Mindworld. The original idea and line drawing of the enemy concept was done by him and I did a digital painting based on that.


Get out your gloves and boots, the Outer Ring is going to be icy!
After quite some thinking and developing of several ideas, we have decided to go really icy for the first playable area. This means tons of snow, foggy weather and intimidating coldness around you. Not only that, but we are going to impliment a few really cool elements for level design, which I am not allowed to get into detail yet.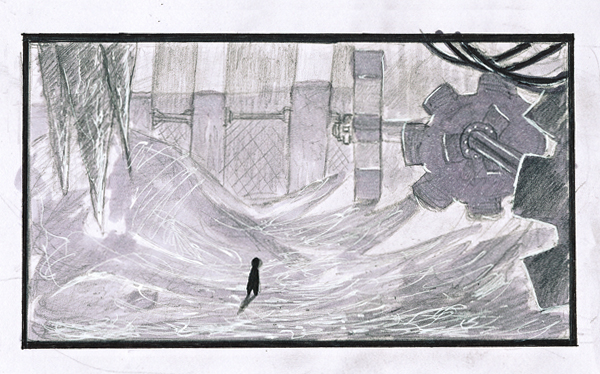 (This is a really rough sketch showing a basic feel for the first area)
---
We have been looking for new amazing talent to expand our Music Department and I can only tell you that it is literally getting really epic. Our new lead in the Music Department is Kamil Orman Janowski a very young, yet experienced and talented composer from Poland. Not only is he very capable of creating stunning music, but his experience in producing makes it really easy to work with him due to his dedication and passion about music.
The same amount of respect goes to Valentin, another new composer in our team who has a great background of dubstep and sound design. A wide range of knowledge about digital music mixed with the creation of epic tracks let's his work really stand out.
(Mindworld Audition Demo by Valentin)
(Overloaded by a Dream by Kamil Orman Janowski)
---
We are always publishing the content update on the last Friday of each month.
- Kjell 'iQew' Bunjes
(Team Leader and Art Director)