Donate available on this link: Azagamestudio.webs.com - Thank you all :)

New demo coming soon as possible. Youtubers will get early access by supporting the upcoming kickstarter, else demo will be available for everyone!
Liveout full and alpha ver is scheduled for release in Q2016.
im working hard to make the demo finished now, and have fixed bugs caused by unity 5, doors and keys have been remade and much more.
After all this i will listen to feedback study playthroughs and update the game then push for a alpha version which you will be able to get if you support the game on the upcoming kickstarter campaign. Liveout is coming to Steam Greenlight aswell and i hope enough people will upvote and help the game.
Thank you all for you're support.



The game takes inspiration from mainly Cry Of Fear, and the Silent Hill series.
With a deep focus on effects aswell as horryfying ambiance and character development. A very twisted story with multiple endings depending on the players choices. (And dont be fooled, the game takes place sometimes inside different parts of an asylum, but the enviroments will be very diverse and the game will not take place in a asylum only).

Expect the unexpected in the world of Liveout :)
Gameplay functions of Liveout ( not everything is listed )
Doors and Locked Doors & Keycoded doors
Keys
Random Paranormal Events
DEADLY TRAPS
Interactive Enviroment to a certain degree
Inventory System
Readable Notes
Health system + health pickup
Flashlight that gets drained, and batteries for pickup
Nightvision camera with dynamic camera spasms
Audiotapes with clues
TV's that you can interact with
Breakable gameobjects such as tables, chairs, boxes and more
Enviromental dangers electricity, fire, exploding gameobjects and more-
Weapons: pistol, shotgun, knife and more.
Melee and ranged combat, aswell as monster AI with patroling and much more.
Some light effects react to sound so the louder sounds get the more blinking effects ingame
Indifferent Creative Puzzles and diverse non linear exploration.
3 endings planned for the game depending on the players choices throuout the game
Deep storyline and character development on different characters all with voice actors.
Hidden eastereggs relating to famous tv shows or other stuff related.
Portals to unknown realms or secret levels or a certain point within a level, that might reveal more details about some characters, or show you some twisted dark places.
Dynamic Sky and Day and night system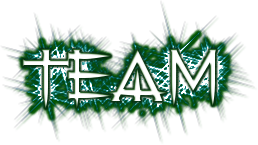 The Liveout team consist of currently:
Azaxor ( Lead Game Designer & Director )
Oleg ( programmer )
James ( Voice actor for Richard Miles )
Efe ( Ambiance )
João ( Ambiance )
Jonathan ( Lead Audio designer and direction )
Tiago ( Music / Teasers / Trailers )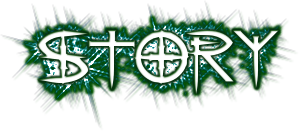 Backstory on Mount Relic Asylum:
Mount relic was established in 1841 and has since been out of service as of 1870's.
People claim that even the constructive workers who tried to demolish and remove the old building were killed in mysterious ways, and the place has since been put to silence by authorities. Many claim horrible events occured inside Mount Relic. Such as torture, testing of uncontrolled drugs and a brainwashing program called XZOL which many people believe was funded by the CIA. Many questions lies dormant upon this place.
The Asylum works in mysterious ways, and sometimes you may find yourself in a completely other enviroment, such as the forest of memories which ties in with Richards past or other domains.
Characters:
Richard Miles - Main character & part time investigator, former alchoholic and suffering from mental illness.
Anna - Richards sweetheart who comitted suicide, or did she?
Thomas - Richards supervisor and boss the CEO of Decibel Magazine the most famous paranormal magazine in the world.
Cheers, Azaxor