Let There Be Life is now a member of Steam Greenlight! You can find our page on the Greenlight website for it right here.
Or, if you're inside Steam perusing the Greenlight games, ours is the one with this swanky logo variant that we made just for Greenlight: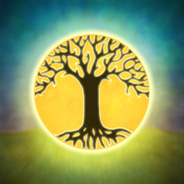 And as a reminder, Let There Be Life is still on sale from Desura for 50% off through March 15th, and it will be available for download starting March 12th!