With the approaching 3/14/2014 Kickstarter campaign date rapidly approaching, we've been working hard to get an updated website to be ready for the beta sign up, account registration, and more.
Beyond a shnazzy new user interface, we've got class information, forums, media, and account details LIVE!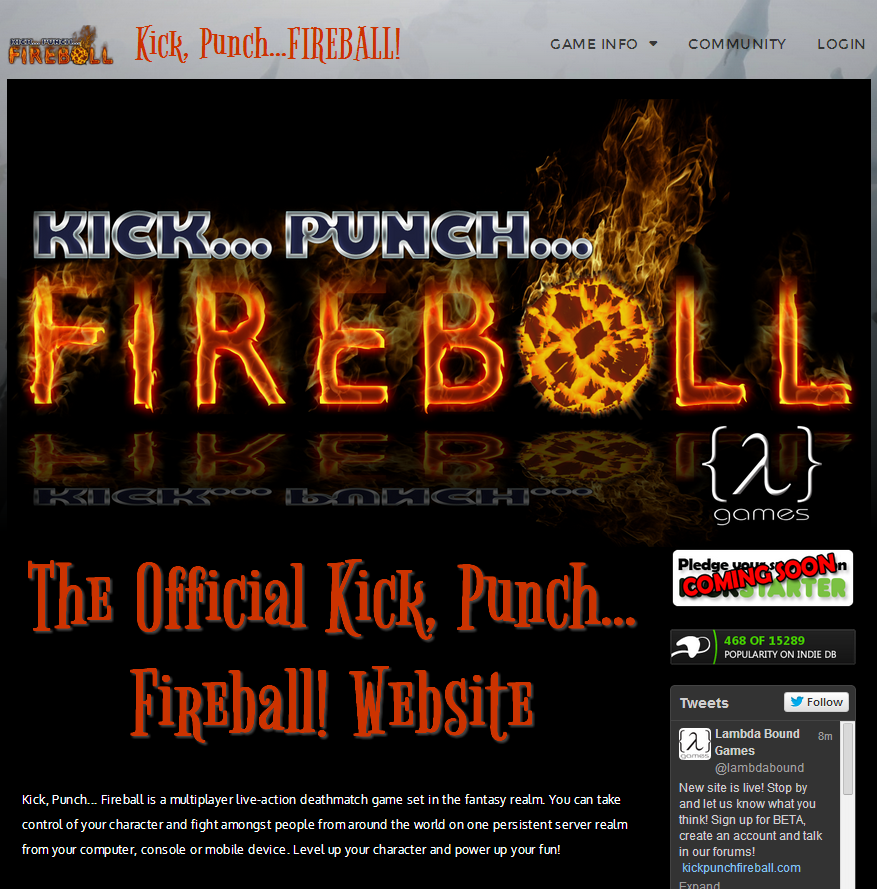 Please visit us now at: Kickpunchfireball.com
One of the cooler features we've added is a real-time character viewer where you can view live statistics of all your characters on your account!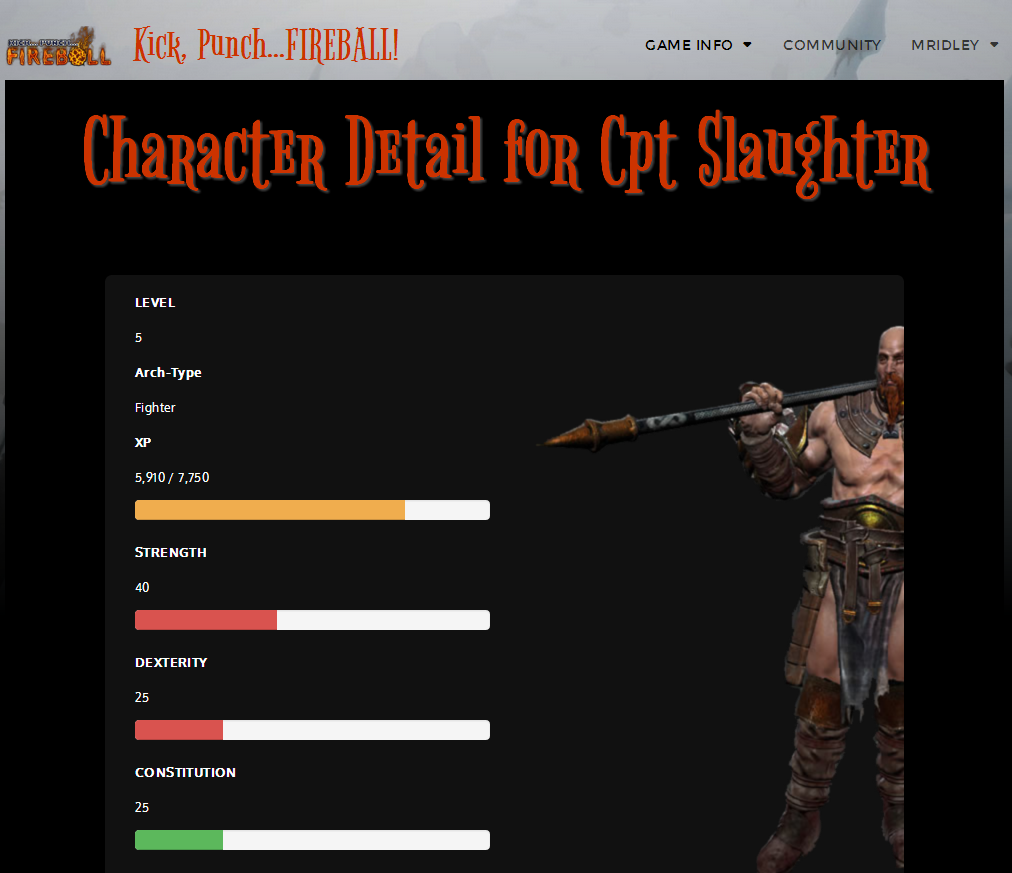 As your stats change in the game, all those updates are instantly live under your account character screen. Moreover, this is just the start! We have plans to dramatically expand that functionality to seeing and spending skill points, chatting with friends that are in game, and creating mobile applications for android and iOS that provide this outside of the context of the game!
Now that account registration is up and running, we encourage you to head over and create your account now so you can be setup and ready to apply your beta code! Registration is FREE of course and only takes a moment! Plus, some early adopters will be chosen for a special closed beta session that will have direct play and chat access with the development team!
As expected we have the most up to date news posted about our KickStarter status, Beta round status, new game additions and a whole lot more!
Thanks so much to those following us on IndieDb, please come show your continued support at Kickpunchfireball.com
Thanks,
@LambdaBound