Some months have passed since the temple opened its doors. Do you really think that it forgot about IndieDB? No, the temple is hunting every single player in the world. It will not stop until every one of you will fall into its hands. Figuratively talking, of course, the temple has not "hands". None that you can actually see, at least.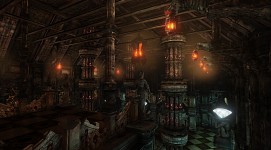 The temple is still in restructuring, though some of its rooms are opened to the public. Enjoy your journey in the first and last safe path inside the temple, you can find your ticket right here.
The temple will soon inform every one of you about its future plans, so please be patient, your last hour will eventually come inside its cold, wicked body.
In the while please let us know if anything in your free trip inside the temple went wrong, so we can make your last experience, in this or others worlds, more deadly: your suffering is our first priority <3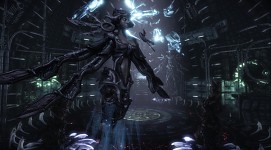 The temple will soon introduce to you its sexy hostesses and all of its cute children.
(Please, don't feed the babies with your limbs during your trip in the temple)
So stay tuned for new exciting details about your future death inside the almighty temple.
Sincerely yours,
The Temple staff