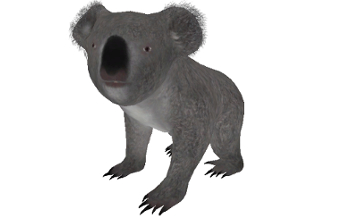 ABOUT
The koala is an arboreal herbivorous marsupial native to Australia. It is the only extant representative of the family Phascolarctidae and its closest living relatives are the wombats.
As it's clear we needed to make this animal more independent. It needs your help to have a green environment and the basic resources but it acts itself independently with its own lifestyle and daily tasks.
You can't play with it, because it will become angry and will not show you a good reaction.
They sleep too much but we made them responsible to your actions whenever you want to do something in their related environment.
---
TOOLS
PLANT as feed

GRASS as feed and environment