Hello everyone! Things are progressing well here at the Hashtag Dungeon HQ - Kieran is powering through some bug-fixes and adding cool enemy behaviours and Sean is working on the art for randomised clutter in the dungeon rooms (graves, barrels, chests, skeletons etc. etc.) We're really excited to see what you think about the game!
We had an interview about a week or so ago about the game where we talked about it in-depth. We teased about some of the features we're going to be adding post launch and gave out some cool details that no other website has heard about yet - you might want to check it out here. If you're interested in getting in touch with us to find out more about the game for your website or just because you want to know more then we're almost constantly attached to Twitter in some way - so send us a message!
One of the most important parts of Hashtag Dungeon is the collaborative dungeon design using Twitter tweets. Because it's so important we've re-designed the edit menu to make it look much nicer and easier to use. Here is a screenshot of the current dungeon edit screen running on my android phone: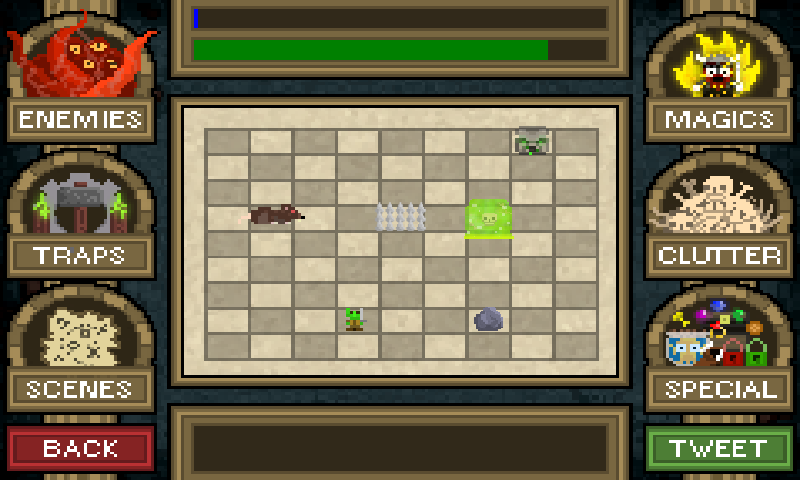 We recently had the pleasure of getting the go-ahead to have Jesse Cox (www.youtube.com/jessecox) as a cameo in the game. Jesse has cameo'd in several games in the past including Awesomenauts so we're honoured to have him in the game.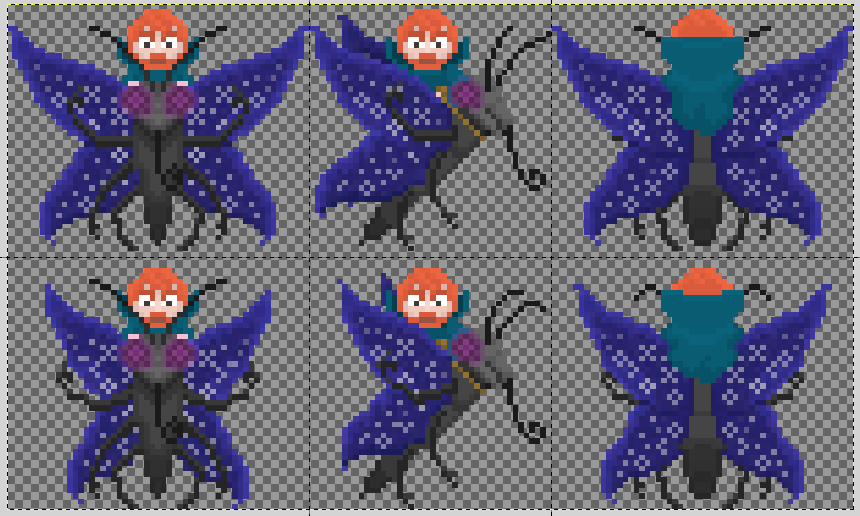 Here's an enemy that you may see rarely in the game... we're calling it The Outsider and it's going to be a particularly fearsome foe. This might well be one of those enemies that you have to know the code for BEFORE you can add him to your own rooms: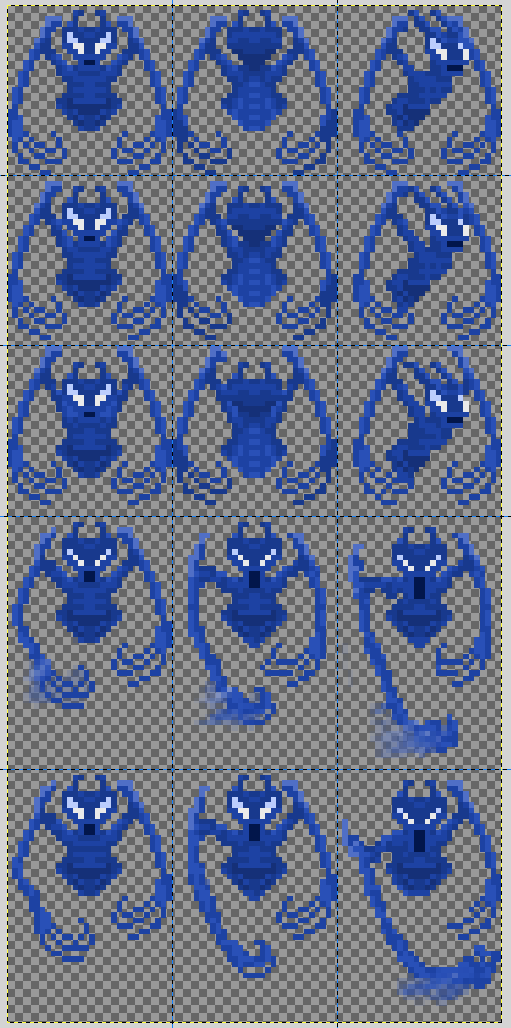 We're also in the process of gearing up for a closed alpha. Soon we'll be sending out a link to a sign-up sheet where you might get the opportunity to join in and play the game super early! Keep an eye on our Twitter pages (@OxyOxspring, @Kieran_Hicks and @HashtagDungeon) in order to be one of the first to sign up! Places are limited so the quicker you sign up the more likely you'll get into the alpha.