I have approximately a month to get a bunch of content integrated into this game. Now that winter break is started, I'd like to dedicate this time to work with Grindventure. There's a lot of great ideas I've collected in my brain and the tough part will be filtering out the terrible ones.
Currently, I am really excited about the new Mission System I am working on. Basically, the shop keeper (I think I'll call her Trick) will send you on a variety of missions. Some objectives will include: Digging for lost items, Chopping trees, killing enemy log people things, and other stuff like that. She'll reward you will cool items such as running boots, new swords, shields and all that fun jazz. The hardest part this week will be the artwork.
Here's some quick doodles to indicate my next action of production (Designing the shop keeper):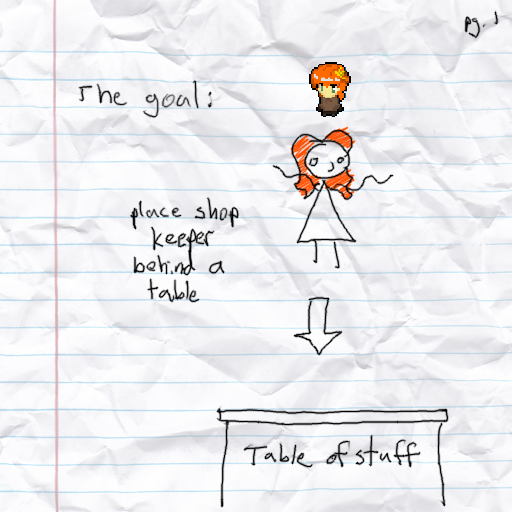 She'll give orders just like this, or maybe a little nicer: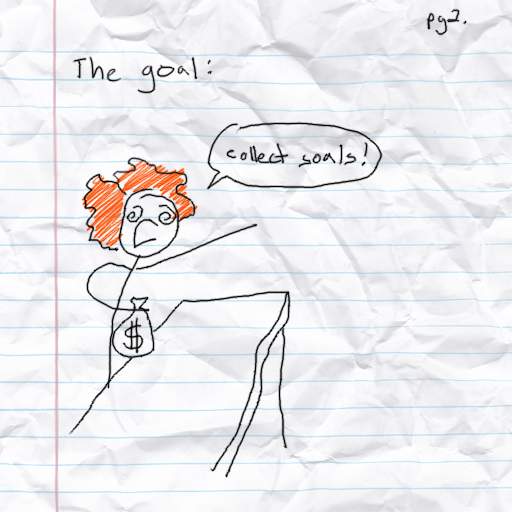 This week I will also focus on breaking up the program even further. It's currently too messy to add at the rate I would like. Oddly enough, I enjoy this portion of programming: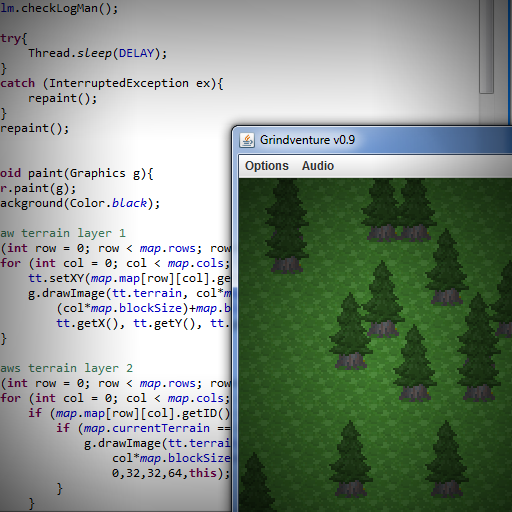 I will be sure to keep up to date this time. I felt bad not being able to complete this game a while back like I said I would. If you are interested in designing anything for this game like the artwork for the shop keeper, please send me a message. Thanks for your time!