After several months of development and private testing, we are pleased to announce that Gangs of Space goes Public Alpha Test. At the moment there is little content and the gameplay is only solo. But make no mistake,Gangs of Space is intended to be an MMO Shooter RPG Co-op (see the presentation of GoS). Gangs of Space is in flash and plays directly into your browser (PC, Mac or Linux). To test & find out, simply go to the address: Gangsofspace.com
We rely on you and your insightful comments!
What's new in Alpha v3.0:
New sets of area effects with permanent
Starfield on 3 layer, less dense.
Improved management of spawn and the difficulty
Adding groups of enemies of 3 to 10 ships
Laser Astemoroïd now white
Screenshots of Alpha v3: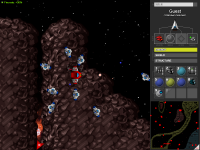 The red is the Boss !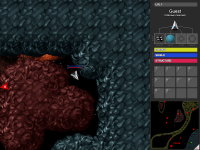 New tiles with color